Act 2b - Aakman Temple:Showdown with the Heritics
# 1
"Ancient Guardian Atosa said that the Aakman have divided into two groups, one that recognizes Edana's descendants and one that denies them. He request you to find out what the opposition is plotting. Look for Akumsa, Atosa's brother, who is currently observing them at Aakman Temple. " - BDO Codex (Chaotic Aakman Temple Quest)
2019-10-09
# 2
While Zelle is travelling back to Valencia, she discovered a strange portal in the desert. She once read among King Sahazad's intellegence officers' report about these mysterious gateways. Everyone who ventures inside never came back to tell the tale. Zelle remembered what Atosa, the Aakman Priest told her before. The Aakman tribe knows a great deal about the Ancients, finding the opposition might shed some light on her quest and this portal might lead her to them. "I can sense Ancient dark energy coming from that thing." The blackspirit teased. Zelle never said a word. She enters the portal without hesitation. I must press on. "He he this will be FUN eh Niea?!" The blackspirit said to Zelle's Fairy. "Do not underestimate me Blacky! I've been to places you can't imagine." Niea said while casting a spell to protect them and the Pets. "I told you not to call me blacckkyy!" The blackspirit shouts while they faded to black inside the portal.
2019-10-09
# 3
Lucky enough, they've landed inside one of the Aakman Temple's gaps. Zelle wears her camouflage and begins to infiltrate the temple.
2019-10-09
# 4
2019-10-09
# 5
This is definitely one of the ancient structures. "Zelle....we're busted! Look out!" The blackspirit warned. And so, the showdown at Aakman Temple begins.
2019-10-09
# 6
""This is nooot goood." Niea said nervously. "I think this is a bad idea Kek!" The blackspirit added. I must retreat! Never expected them to be this many."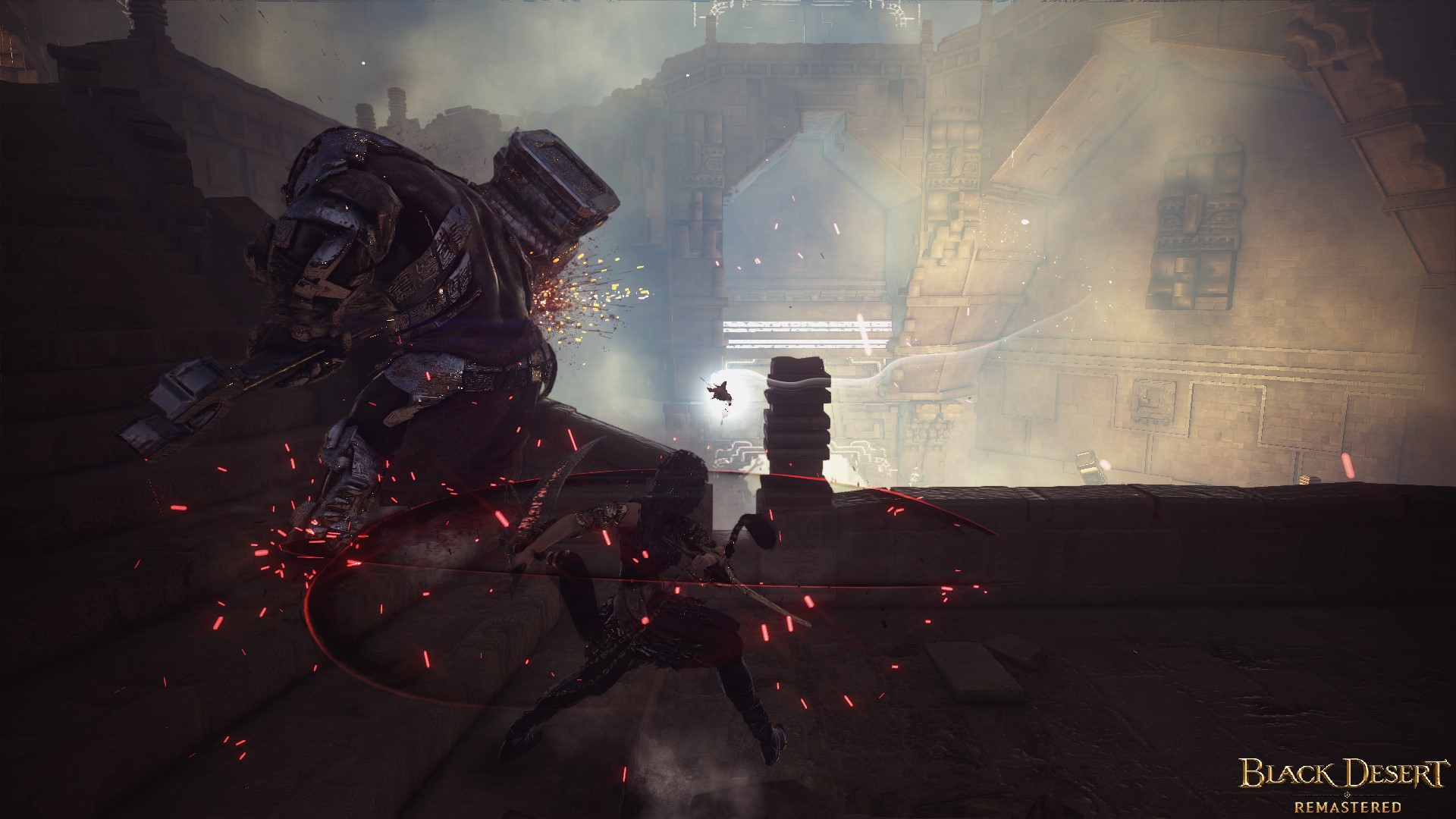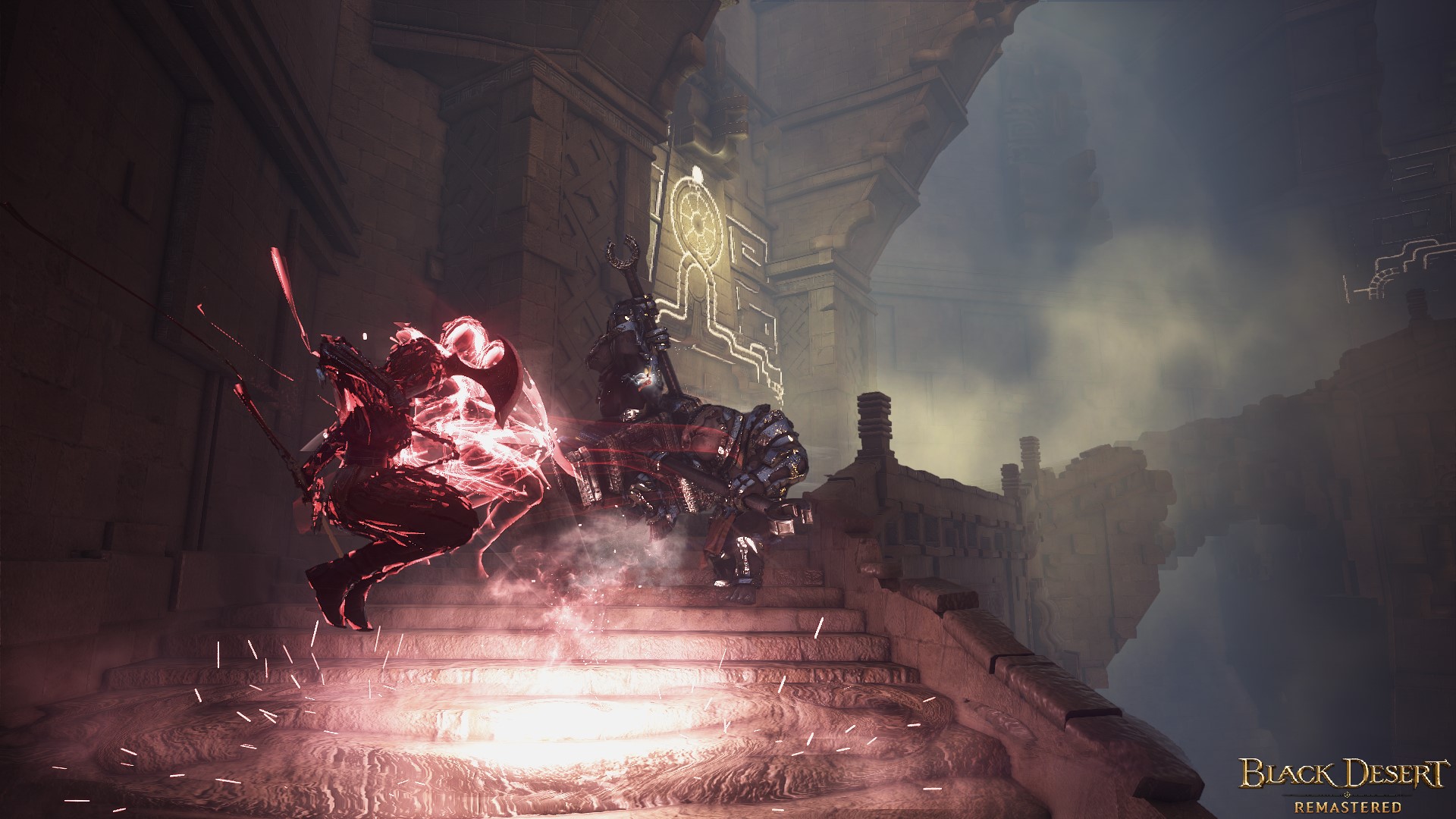 While the fight is raging on, Zelle is beginning to get exhausted. Wave after wave, the Aakman are pouring in endlessly. Agilus, her pet eagle, spotted someone from below. He signals the battered warrior and there just below them, she saw an unsual small figure and it's calling out to her. "Over heerree!! Hurry up!!" A voice! Someone is here! "Let's go Zelle!! It is calling us c'mon!" Niea shouted. Zelle fights the remaining enemy that is engaging her and and glides to the otherside of the tower.
"What are you doing here?! Are you hurt?!"Zelle asked the mysterious being. "You fool! I am hiding to save your A**!" He peeks and told Zelle to lay low. "I am Palieva. I was a former Cox Pirate." "Cox pirate?! You?! How did you end up here? Are you trapped?" Zelle interrupted. "Arrgh! Landlubber! Shut it and listen to me first!" Palieva snapped. "Don't worry about me, I'm making some money here as a merchant for these guys. They are not mindless! They know commerce better than those from Mediah." He gave Zelle some supplies for her to recover. "I'll give that for free as of now! But don't you dare tell about this place, more may come and they might compete with me!" He said. "Then why did you helped me?" Zelle asked. "Well, call it a merchant's intuition. I got the feeling that you will go back here in the future to sell me some stuff that you will find in this temple arrr!" Palieva peeks nervously once more. " You see, because of my stature, I can't just walts around there exploring. However, it's good enough to convince them that I'm not a threat and actually have business with them hekhek! But you! I just saw you fight there and wow! You're the answer to my prayers!" "You prayed that someone will come here not to save you, but to do your bidding?" Zelle was amused.
"Oh yes and you will come back I'm sure of it!"
"What makes you say that?"
"You see there's a guy here who is spying as well."
"Atosa's brother!"
"Don't know, don't care! But it's not the time to meet him yet. You've raised the alarm enough."
Then a thundering sound caught them offguard.
Zelle was wounded but reacted fast enough to counter. "Zelle!" shouted Niea. "Let me heal you!" the fairy added. "There's no time! Go to that gap hurry! That is the exit!" Shouted Palieva who is now standing then guides Zell to the gap. "So Zelle it is eh. So long stranger! I know you'll be back." I think I am. The two bid their final farewell and Zelle steps inside the gap.
2019-10-09
# 7
Ayt! Time to grind again! Don't miss this week's 50%drop rate. I might be back here next week to continue act 3. This event is too good for a grinder not to maximize. 😝
2019-10-09
# 8
Another great read, Zelle!
If I may, can I offer you some advice on your writing?
Make the dialogue of the characters have their own paragraphs so it is much easier to read and know who is talking.
But of course, keep up the great work! I'll be looking forward to what happens next.
Ibarra,
Grand Master of the Order of the Black Sun
2019-10-09
# 9
Hello, Ibarra!
Thank you for the pointers! Dialogue writing is my weakness actually xD. Will improve and edit those from time to time. :D
Regards,
Zelle
2019-10-10