Recruit Guild Member
NYAA OPEN FOR RECRUITMENT
# 1
Hello, everyone! Ladies and gentlemen~
New year, new MEme and it's the time of the year, Nyaa is open for recruitment!
Nyaa is an international guild - majorly from Malaysia/Indonesia, Singapore and Phillipines. We got grils (yes, girl) and cat witches in the guild! So why don't you join Nyaa today? 😻
We do have;
- full guild buffs
- weekly vell platoon
- node wars T2 and above (snipe/mandatory/for the lul)
- friendly GvG
- PvP practices
Requirements;
- no gs needed
- discord is a must
- English/Malay/Indo/Tagalog speaker (mainly English)
- IQ not lower than 69 😂
- someone who willing and can join node wars
We're accepting;
- newbies that willing to learn more and progress
- returnees that are falling behind and wants to catch up
- lifeskillers/sailors/barterers
Special discord channels access available through our Guild Master 👌
P/s: we do fun siege at random times - no scripted. Thank you, war heroes! For carrying us. ❤
Contact us:
(Discord) CatOwO#7218 - Kieyra-Reins#8665 - Ayase~#4150
(Ingame - fam name) CatOwO - ReinsWoth - AkashiLegacy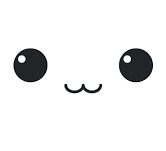 2020-01-04
# 2
2020-01-09
# 3
Nyaa still open for adventurers that wanted to join in!
P/s: We're good kitties! Meow~ :3
2020-01-15
# 4
REINSWOTH is a very caring Leader who have rescued a lot a lot of Cats. If you find yourself homeless or want a better MOM to care for ALL your PAMPERING needs, join <NYAA>!
FREE HUGS daily!
2020-01-15
Character Name
IRlSKA
SUPPOTER
Lv0
# 5
More like free pats if you did a good job! 😻
2020-01-16
# 6
Nyaa still opening our slots for those who is interested join for the change of wind 😹
2020-01-20
# 7
Good luck Nyaa!
2020-01-21
# 8
Details updated! Any inquiries can contact us through discord or ingame!
9 Hours ago