Tips & Guides
BEST
#NoviceAdventurers
#Enhancement
#Recommendations
Enhance 101 (2020)
# 1
Hello Everyone!
In this guide i will be talking about enhancing gears, failstacks, and other stuff you should know about enhancing in BDO
please note that this guide is targeted for new players
Table of contents:
1. Enchancement Levels
2. What is Failstacks and why we need it
3. How to get Failstacks
4. Fail Stacks amount that i use
5. Enhancing Tips
1. Enchantment Levels
In BDO the the level of enhancements are different depending on the type of the items
For Weapons and Armor it goes from +1 to +15 after that they become PRI (I) > DUO (II) > TRI (III) > TET (IV) > PEN (V)
For Accesories they start from PRI untill PEN (PRI (I) > DUO (II) > TRI (III) > TET (IV) > PEN (V))
For mount equipment they go from +1 to + 10
2. What is Fail Stacks and why we need it
Failstacks (or "FS" for short) is a number that increase our enhancement success rate after failing an attempt before
EX: you want to enhance your gears and it fails, the next time you try to enhance any items, it will have an increased success rate
Please note that the Failstacks will be consumed if you succeed on enchanting an item, unless it has a fixed enchancement rate
So where can we see our fail stacks chance? We can see it on our character potraits, or we can see it on our enchance UI
- For the one on the characters potrait, the number that is circled is the Failstacks amount
For the one our enhance UI
The one that i circled in red is the Failstacks amount (if yours doesn't look the same as mine dont worry, it is because i've got +1 permanent enhancement chance which will be discussed in the next section)
So why does FS important when enhancing? because it increase our success rate!!
As you can see, the differences is quite big (15.71% compared to 40%). By using FS you can increase your chance of getting higher grade enhacement level
3. How to get Failstacks
RED BOX - Total amount of your Failstacks in that character (Permanent Enchancement Chance + Valks Enchancement Chance + Enchancement Chance)
BLUE BOX - Failstacks gained from using Valks Cry (can go up to +10)
PURPLE BOX - Failstacks gained from failing to enchant a gear
How to get Failstacks
1. Permanent Enhancement Chance
You can gain up to +4 permanent fail stacks by completing the Rulupee's Travel Log
The other 3 is complete 4,921 quests, complete 9,999 quests, compelete 19,235 quests (all of them can only be completed by non repeatable quests)
The best strategy to complete them is to make another character and redo the main quests
2. Valks Ehancement Chance
You can gain up to 10 FS by using Valks Cry
i recommend using Valks Cry for high FS such as a tri/tet/pen attempt
How to get Valks Cry?
You can get it from Login Rewards, Events or you can extract your outifts on the blacksmith NPC
3. Getting FS using scrolls (Advice of Valks)
By using Advice of Valks you can get the amount of FS on the item (in this case you'll get 6 FS). But in order to use this item, your FS must start at 0 (having permanent enhancement chance wont prevent you from using this item)
4. Getting FS by failing enhancement intentionally
First you'll need either a +14 Milita Weapon and/or a +14 Reblath gloves/shoes and a bunch of black stones (personally i prefer reblath)
How to get reblath? you can buy it from the Tranan Underfoe (Blacksmith in Velia). How to get Milita Weapon? you can buy it from Alfredo (Arms Dealer in Velia)
After you get your +14 Reblath / Milita weapon you can just enhance it with blackstone until you get your desired FS (you can reach up to +30). I recommend to use the skip animation option because your goal here is to make FS as quick as possible
What should i do if my Reblath / Militia Weapon reach +15?
There are 2 ways to drop your Failstacking equipment back to +14
A. Cleanse Gear
Pros : its a simple and quick process
Cons : it cost 100k silver
You can downgrade your +15 to +14 by talking to Ottavio Ferre (located inside the church in Velia) by paying 100k silver
You talk to the NPC and pick the Cleanse Gear option
After that you pick the item you want to degrade and pay the silver fee
And there you got it has been downgraded to + 14 and you can continue making FS from the start
B. Degrading via Negative Karma
Pros : its free
Cons : Its based on RNG so sometimes it can take a long time
How it works : When you have a negative karma and dies, there is a chance for you gear in that character to downgrade by 1 level
How to do it:
1. Make a Negative Karma Alt (you can kill horses with low level character to drop your karma)
2. Equip your +15 gear you want to downgrade
3. Let the city guard kill you to downgrade your gear
4. Fail Stacks amount that i use
The recommended fail stacks that i'll write down here is my personal preferences
For boss weapon / armor
+1 - +7 Is a 100% fixed enhance
+8 - + 9 i use 10 FS
+10 i use 18 FS
+ 11 - 12 i use 20 FS
+ 13 - 15 i use 25 FS
PRI = 19 FS
DUO = 20 FS
TRI = 35 FS
TET = 45 FS
for PEN you can start attempting at 90+ fs
For Yellow grade accesories
PRI = 20 FS
DUO = 35 FS
TRI = 50 FS
TET = 100+ FS
PEN = its a gamble tho you can start at 100 / 200 fs
There are also some external link (Spreadsheets) that you can take a look to get FS references
https://docs.google.com/spreadsheets/d/1Lv4vnMKzf53h9_AbS0pz2hvkeX_w5wL3oXW0iLtY30M/edit#gid=1289960585 (FS Recommendation for gears)
https://docs.google.com/spreadsheets/d/1JfYm6ZNy9oUlYr_Su6nTiQwK8tjp5jvbUflW_yRaLec/edit#gid=220804935 (Weapon and Armor success rate at every FS)
5. Enhacing Tips
- If your FS far exceed the recomended amount, it is better to open a new character and make a new FS (EX: you are doing PRI attempt on boss gears and the FS amount reach 40, it is better to make a new Failstacks and safe the 40 FS for a TRI attempt)
- When enhancing a boss gear, you might want to use Pure Magical Black Stone (you can get them from world boss or field boss) for +13 - +15
- When repairing white/green gears (usually Failstacking materials) it is cheaper to use the plain version of the item rather than using Memory Fragment
- If you are enhancing a Liverto weapon sometime it is cheapet to repair it with a plain duplicate (restores 10 durability) rather than using Memory Fragment
- You should always use Memory Fragment to repair a boss weapon / armor
- Using Artisan's Memory will increase the amount of durability repaired by fivefold, i recommend using Artisan's Memory only for repairing boss weapon / armor
- Only use Cron Stone if you have failed a TET attempt a lot, want to do a PEN attempt
- The best way to get Cron Stone is by doing dark rift / extracting costume in Blacksmith NPC rather than buying each for 2 million silvers
(It cost 243 million silvers to buy outfits from the marketplace and melt it into 303 Cron Stone which is worth 606 million silvers if you buy each for 2 million silvers, the only downside for this method is the fact that you have to wait for someone to sell the outfit you preordered in the market)
I hope this guide will help new players to understand the enhancement system in BDO a little bit better. If you found any mistake on my guide please let me know so i can correct it. if you have any question feel free to contact me ingame family name "Billyansah" or Billy#1182 on discord. Please feel free to share this guide to people who need guidance on the Enhancement system using this short link http://bit.ly/Enhance101
2020-01-25
# 3
Nice but next time please dont melt shai costume... pain...
2020-02-02
# 4
Nice guide and tips! Should make this my references if I feel like enhancing again - so tilted as I'm currently fail everything. Thank you! :D
2020-02-02
# 5
@Veonya no shai costumes were melted in the process of making this guide, they are still inside my inventory, perhaps *looks away*
@Rozenelle i feel you, the pain when you even fail a 50% chance, like black spirit why you do this
2020-02-03
# 6
THANK you sweet SUPPORTER Billyansah
Great post becomes BEST soon! BLESSED and BUFFED by SHAIS
2020-02-03
# 7
Grats on BEST post, Supporter Billyansah!
2020-02-06
# 8
Fellow Shai feels the pain of getting their costume extracted for cron stone....
</3
2020-02-06
# 9
Since when a SORC is a shai>>????
BUBBLE BLOCK CALISTA!
2020-02-06
# 10
Thank you for your shai buff, Supporter Toffee
and i got good news for you @Calista, the shai costume is still here
2020-02-06
# 11
Don't use bubble attack on meee Momma Toffee . I just can't decide to use Sorc or Shai as main... I love both of them too much...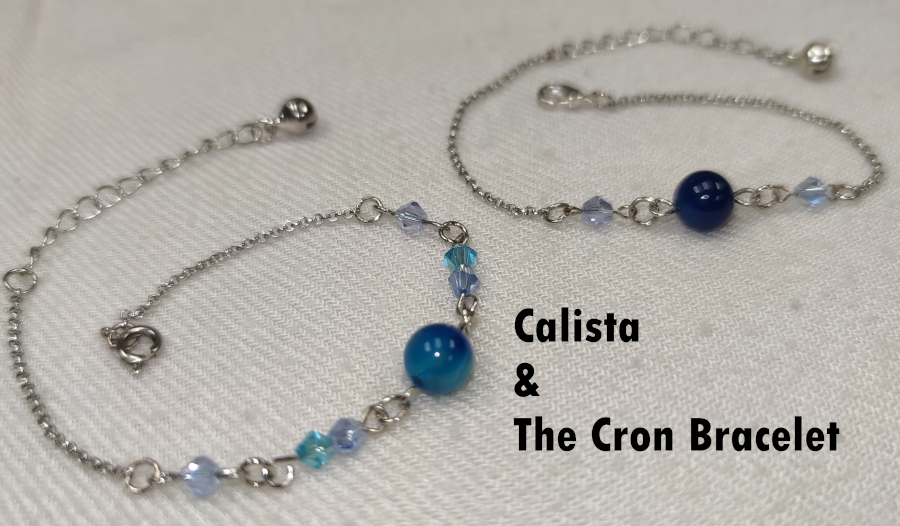 It's time to wear this while doing PEN enhancement for 50% protection. Either u succeed or fail. That's it xD
2020-02-07
# 12
Personally, I do not enhance and just buy my battle gear from the central market. After the recent events where we were asked to enchance accesories, I figured this is something I can do when I have my full gear. So just in case it fails my Gear score wont suffer, but tbh my AP has been the same for quite sometime since I rarely go out to fight.
2020-02-09
Main Character
Dark Knight
Lv 61
# 13
nice tips
thanks for help me before xD
2020-03-06
# 14
your welcome @Kriegr
2020-03-08
Feedback
TopicEnhance 101 (2020)