Game Suggestions
BEST
[CLOSED][FASHION] Looking For Fashion Judges
# 1
[CLICK IMAGE FOR MAIN EVENT PAGE]
I'm currently looking for 4 Judges to help me decide on my upcoming fashion event contest. Everyone is welcome to apply!
I want someone with a critical eye for detail, not just judge an outfit based on "it looks good" but on the overall cohesivenes of the outfit.
Please fill up the form below:
Character Name:
Family Name:
Class:
Guild:
And answer the question:
Why are you qualified to judge a fashion contest?
Please also send me a profile photo of your main character (in ZIP), taken from:
Documents > Black Desert > Face Texture
Deadline: Feb 12, 2020 (before maintenance)
Annoucement: Feb 12, 2020, (after maintenance)
1st Meeting: Feb 14, 2020, 5PM GMT+8 (SG/MY/PH).
Contestant Selection: Feb 14, 2020, 9PM GMT+8 (SG/MY/PH).
Contest Start: Feb 15, 2020
Chosen judges will have 4 days to finalize their votes. Criteria for judging to be disclosed upon selection.
Comment on this post with your response to the above questions and screens of looks you've made ingame and for any clarifications,
DM Discord: Aurafyre#9393
2020-02-09
# 2
Character Name: Florentino
Family name: Ibarra
Class: Archer
Guild: BlackSun
I'm an experienced screenshot photographer.
2020-02-09
# 3
Character Name: Jhonaume | MeisterBlank
Family Name: Cyberdasm
Class: Guardian | Wizard
Guild: NUMERICS
AB Theology but Professional in Designing. (Photoshop lightroom, etc.)


2020-02-09
# 4
Character Name: Rozenelle
Family Name: ReinsWoth
Class: Witch
Guild: Nyaa
I like mostly everything related to fashion and I want to see how can people be lots more creative with their choice of design and colours!
**one of my favourite picture
2020-02-10
# 5
yey! Just 1 more and we good to go! Leon said he wants to join but he is yet to complete the form here. Also, this is what you will be judging:

[EVENT] Want to be on TOP?
2020-02-10
# 6
Character Name: Yamureiha
Family Name: Reila
Class: Witch
Guild: Sushi
Not majored in design but i studied it as a hobby and fashion illustration for a year.
2020-02-10
# 7
Dear "Auraenys of the House Aurafyre, the First of Her posts, The Unbothered, Queen of the Cooks, the Farmers and the Fisher Men, Queen of Fashion, Khaleesi of Interior Decorations, Protector of New Players, Lady Regent of Calpheon, Breaker of Bullies and Mother of Forums"
Have a great event!
I am
Toffee of Florin
2020-02-10
Character Name
Veonya
SUPPORTER
Lv61
# 8
Character Name: WhiteShadowWolf
Family name: H3CAT3
Class: Guardian
Guild: NightsOcean
I like art. I like Fashion. Fashion is art and YOU are the canvas.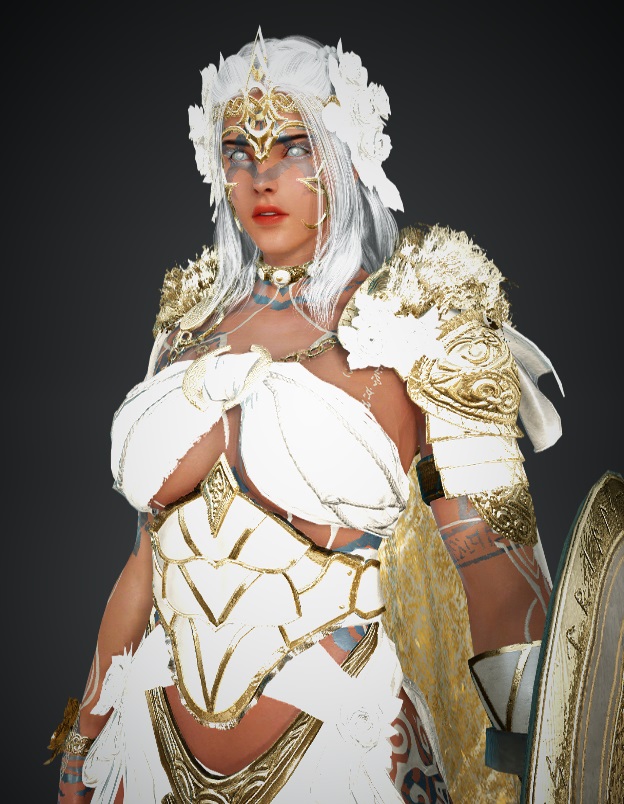 2020-02-10
# 9
Thank you to all the judge applicants! Final judges will be announced after maintenance on Feb 12, 2020. You can still send your judge application BEFORE maintenance on Feb 12, 2020.
2020-02-11
# 10
Character Name: Vetra
Family name: Kriest
Class: Lahn
Guild: Rekt
It's not simply about who looks good, as any one can simply do so.

When it comes to fashion, there also has to be a theme, a connection, a story to tell with just one look.

I seek only the best in the Fashion Industry, and I will make sure the results are right and justified as well in this Fashion Content.

I am in search of true beauty.

I am the Fashion Police.


2020-02-11