[COMMUNITY] Adventurers of Heidel
# 1
We humbly and proudly bring to you
ADVENTURERS OF HEIDEL
We are a closed community originating from People of Heidel and renewed our policies to become Adventurers of Heidel as an open community, inviting you to join us on server HEIDEL-1.
Our aim with this community is:
- to grow and progress together.
- to have fun and help with one and another.
- to make more friends and know more about each other.
- to explore and experience more of the game.
- more!
We also got some activities to do together!
We welcome: anyone who hangs or main server is HEIDEL-1 - not entirely exclusive for Heidel-1 alone, adventurers on the other servers can join too.
- Game Masters.
- Supporters.
- Guild Masters.
- Returning adventurers.
- New adventurers.
- Veteren adventurers.
- Barterers/pirates.
- Grinders.
- Developers.
In short, EVERYONE who plays Black Desert Online SEA.
You can meet us in Heidel-1 during the World Boss.
Feel free to chill, hang out and talk to us when you see us!
Hint: our favorite spot is Velia's Storage Keeper Rooftop.
P/s: you might get stalk if you AFK on the rooftop too - [evidence].
#dontplayalone, we are here to guide and accompany you!
For community reference [to this post]: https://bit.ly/343Y4wW
Join our discord server [click any - all linked]:
Reference:
More suggestions:
SUPPORTER/NON-SUPPORTER Collab Project - By Ibarra
For Malaysian's Adventurers - By Veonya
2020-04-02
# 2
SNEAK PEEK FROM OUR LITTLE SHAI DISCUSSION AND GATHERING
[ONE OF THE ACTIVITIES WE DONE PREVIOUSLY]
And many more adventures to come!
Photo credits to:
Ibarra - HorizonHQ - Ryuumon
2020-04-02
# 3
And we have loli police. Report to them if you find loli in trouble. Tamer counts too..
2020-04-02
# 4
"P/s: you might get stalk if you AFK on the rooftop too - [evidence]."
* Clicks on [Evidence] *
I knew it. AHAHAHA.
Come! Join the Adventurers of Heidel!
2020-04-02
# 5
Yes, we got Lolice to take care of you!
@Florentino - most visible evidence that we ever documented. HAHAHAH.
2020-04-02
# 6
2020-04-02
# 7
Krion is a LICE indeed
2020-04-02
# 8
Shai gathering, DONE. So, when will we have tamer gathering/meet-up?
2020-04-03
# 9
WTB NIGHTCAT Costume!
MAX PO CEO!
2020-04-03
# 10
what time is it?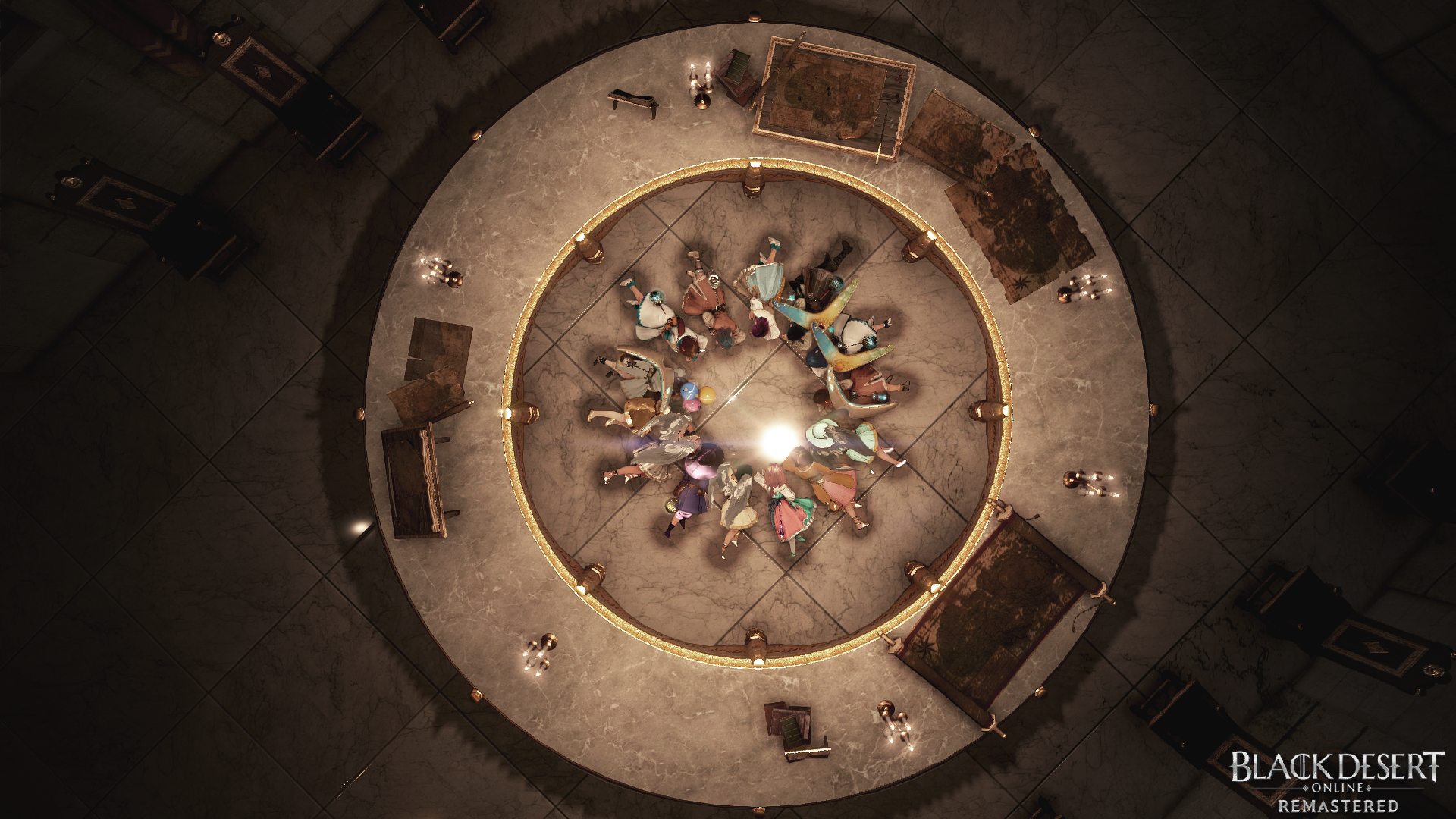 2020-04-07
# 11
this is midday. I just woke up and missed kzarka... -_-
still sleepy
2020-04-07
# 12
@Veonya - that picture was taken during midnight on Saturday - Sunday at Calpheon owo//
2020-04-07
# 13
The time when I almost fell asleep on my laptop hahaha.
I couldn't respond fast enough when someone's talking to me, told me to do something, or asked me a question hahaha.
2020-04-07
# 14
thats what slumber parties are about.
2020-04-07
# 15
@Florentino - I think most of us already falling asleep that time. I remember I had to scroll on my FB to get rid of my sleepiness. HAHA.
@Veonya - sponsor me a pajamas, thanks! uwu
2020-04-07
# 17
Favourite spot? Definitely HEIDEL-1 Velia's Storage Keeper Rooftop!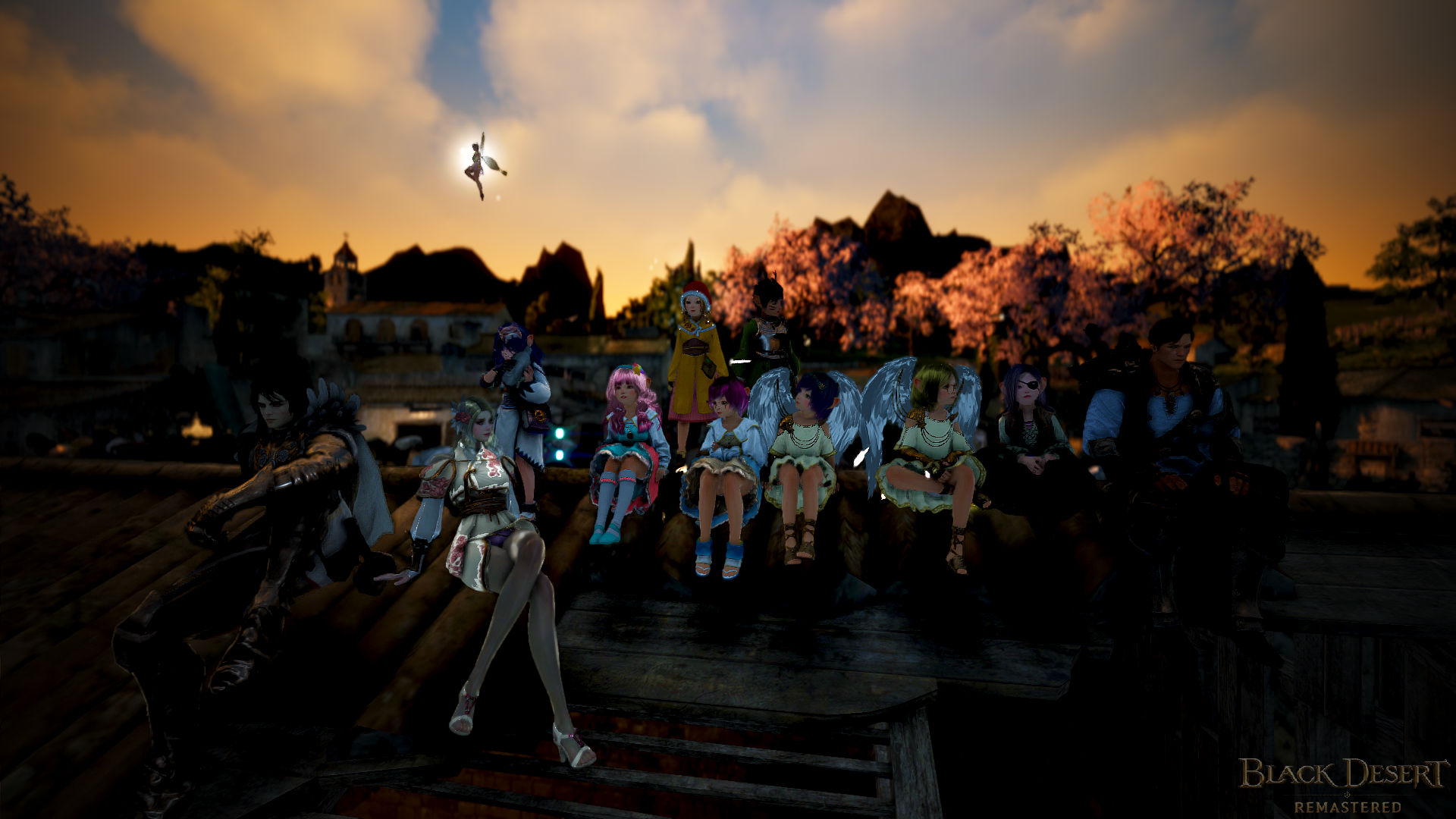 2020-04-09
# 18
OFFIN Vs Shai 2.0 soon?
2020-04-12
# 19
Soon. But not offin, and probably not shai.
2020-04-12
# 20
HERE ALREADY HALF MONTH SINCE I LEAVE PoH AND AoH...
IM HERE TO SAY THANKS FOR ALL SUPPORT YOU GIVE US
THIS IS FROM YOU BELOVED SHAI EVE
SEE YA... AND LOVE YOU ALL...
2020-04-12
# 21
Can't wait to have you back, eve. Wish you always well IRL.
2020-04-12
# 22
2020-04-16
# 23
@Likorice - aw, you met one of our shai!
2020-04-16
# 24
Where you going Vhiola? Hurry and come back! Stay safe all!
2020-04-16
Main Character
Dark Knight
Lv 61
# 25
Wishing all muslim adventurers a wonderful Ramadhan - hope we are all blessed again during this time of the year. Be safe and stay healthy. <3
2020-04-25
# 27
Our discord server has been boosted and we have animated logo now.
2020-05-04
# 28
ohh a loli guild -breathes heavily-



2020-05-04
# 29
We're not actually a guild - we're consist lots of guilds in a community for BDO (but yes, some guilds have many lolis for you to become their protector!)
2020-05-04
# 30
wow that shai gathering is really cute xD
go forth adventurers of Heidel !!
2020-06-11
Feedback
Topic[COMMUNITY] Adventurers of Heidel