[COMMUNITY] Adventurers of Heidel
We humbly and proudly bring to you
ADVENTURERS OF HEIDEL
We are a closed community originating from People of Heidel and renewed our policies to become Adventurers of Heidel as an open community, inviting you to join us on server HEIDEL-1.
Our aim with this community is:
- to grow and progress together.
- to have fun and help with one and another.
- to make more friends and know more about each other.
- to explore and experience more of the game.
- more!
We also got some activities to do together!
We welcome: anyone who hangs or main server is HEIDEL-1 - not entirely exclusive for Heidel-1 alone, adventurers on the other servers can join too.
- Game Masters.
- Supporters.
- Guild Masters.
- Returning adventurers.
- New adventurers.
- Veteren adventurers.
- Barterers/pirates.
- Grinders.
- Developers.
In short, EVERYONE who plays Black Desert Online SEA.
You can meet us in Heidel-1 during the World Boss.
Feel free to chill, hang out and talk to us when you see us!
Hint: our favorite spot is Velia's Storage Keeper Rooftop.
P/s: you might get stalk if you AFK on the rooftop too - [evidence].
#dontplayalone, we are here to guide and accompany you!
For community reference [to this post]: https://bit.ly/343Y4wW
Join our discord server [click any - all linked]:
Reference:
More suggestions:
SUPPORTER/NON-SUPPORTER Collab Project - By Ibarra
For Malaysian's Adventurers - By Veonya
SNEAK PEEK FROM OUR LITTLE SHAI DISCUSSION AND GATHERING
[ONE OF THE ACTIVITIES WE DONE PREVIOUSLY]
And many more adventures to come!
Photo credits to:
Ibarra - HorizonHQ - Ryuumon
And we have loli police. Report to them if you find loli in trouble. Tamer counts too..
"P/s: you might get stalk if you AFK on the rooftop too - [evidence]."
* Clicks on [Evidence] *
I knew it. AHAHAHA.
Come! Join the Adventurers of Heidel!
Yes, we got Lolice to take care of you!
@Florentino - most visible evidence that we ever documented. HAHAHAH.
Shai gathering, DONE. So, when will we have tamer gathering/meet-up?
WTB NIGHTCAT Costume!
MAX PO CEO!
what time is it?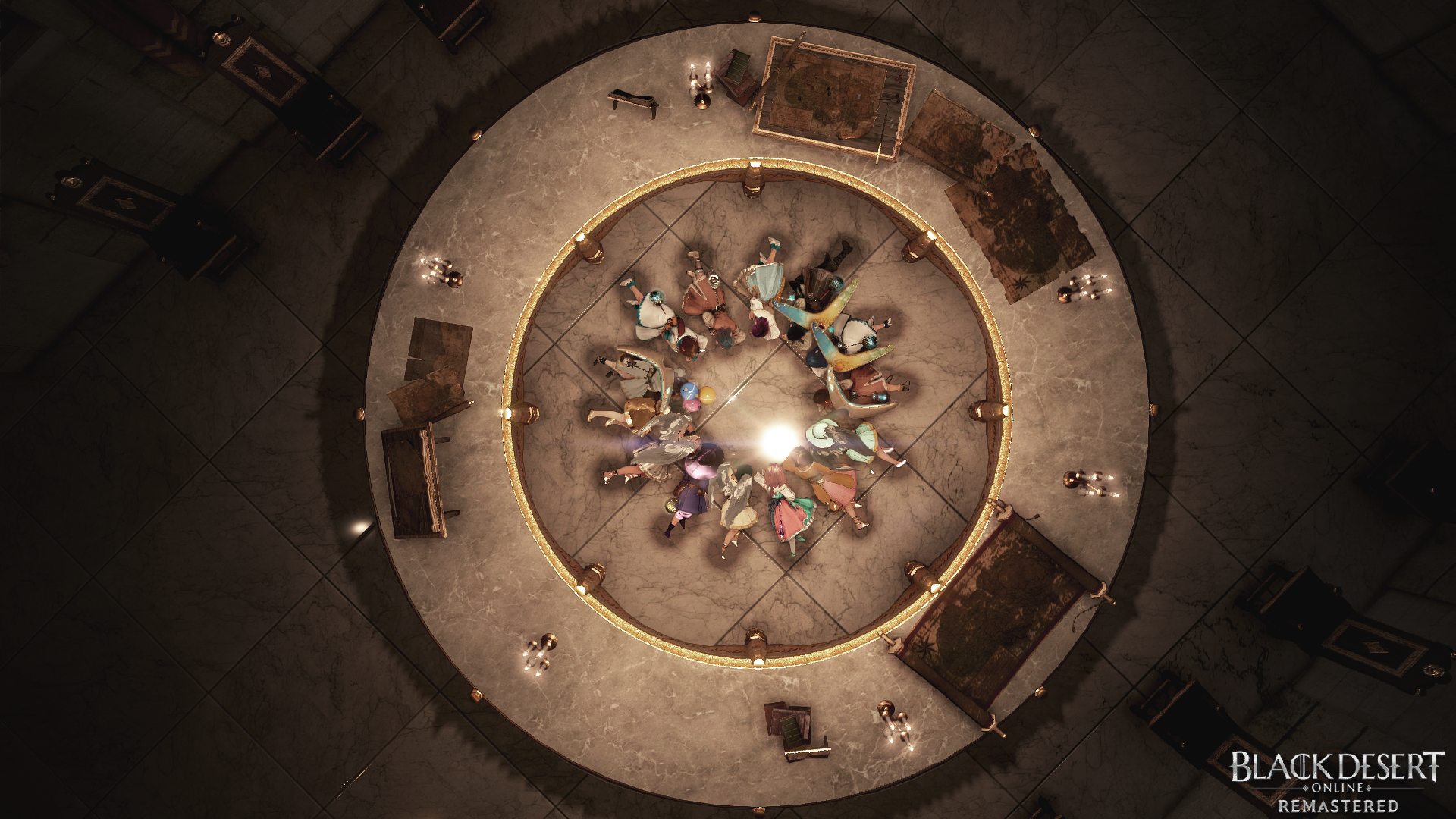 this is midday. I just woke up and missed kzarka... -_-
still sleepy
@Veonya - that picture was taken during midnight on Saturday - Sunday at Calpheon owo//
The time when I almost fell asleep on my laptop hahaha.
I couldn't respond fast enough when someone's talking to me, told me to do something, or asked me a question hahaha.
thats what slumber parties are about.
@Florentino - I think most of us already falling asleep that time. I remember I had to scroll on my FB to get rid of my sleepiness. HAHA.
@Veonya - sponsor me a pajamas, thanks! uwu
Favourite spot? Definitely HEIDEL-1 Velia's Storage Keeper Rooftop!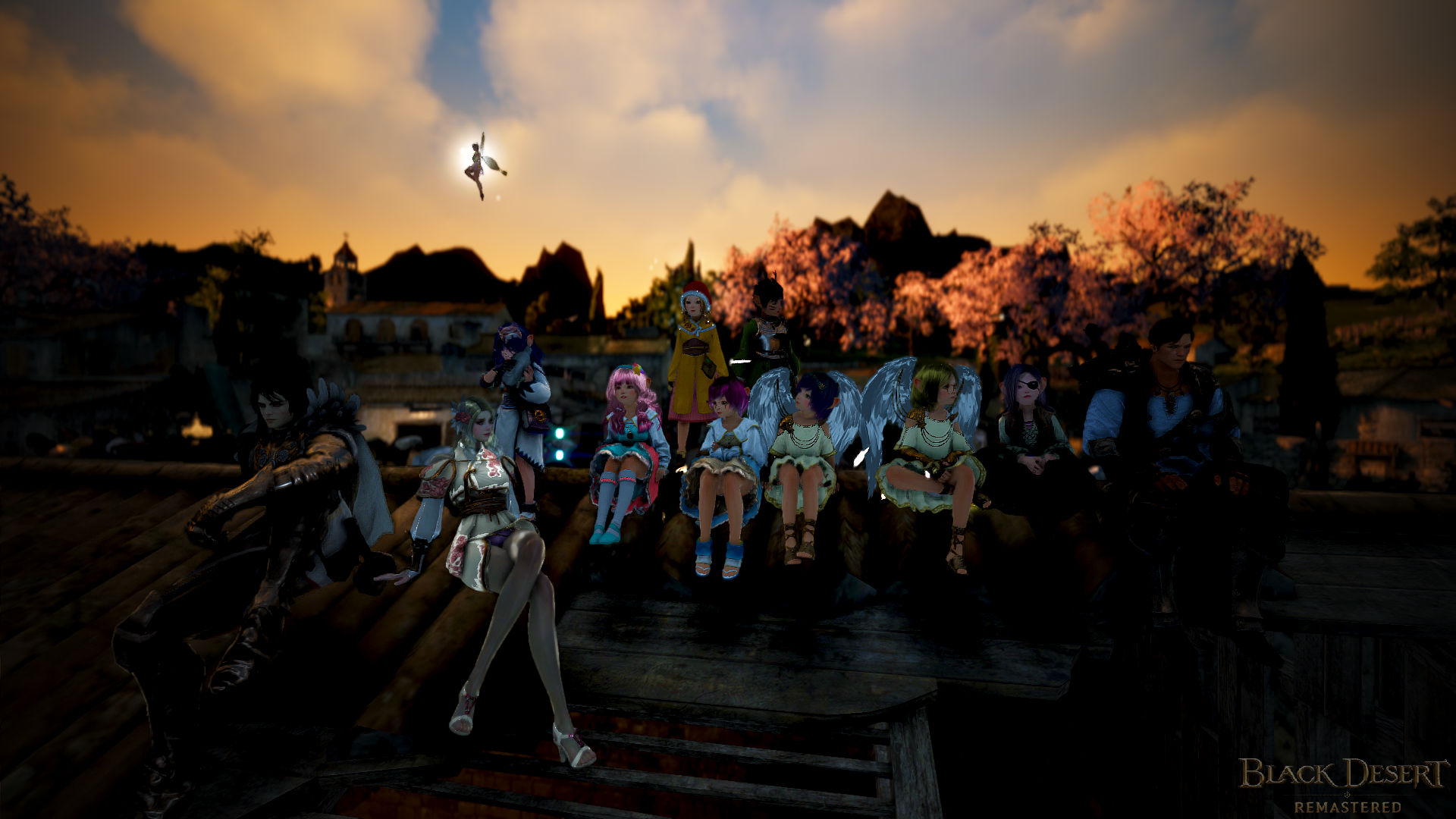 Soon. But not offin, and probably not shai.
HERE ALREADY HALF MONTH SINCE I LEAVE PoH AND AoH...
IM HERE TO SAY THANKS FOR ALL SUPPORT YOU GIVE US
THIS IS FROM YOU BELOVED SHAI EVE
SEE YA... AND LOVE YOU ALL...
Can't wait to have you back, eve. Wish you always well IRL.
@Likorice - aw, you met one of our shai!
Where you going Vhiola? Hurry and come back! Stay safe all!
Main Character
Dark Knight
Lv 61
Wishing all muslim adventurers a wonderful Ramadhan - hope we are all blessed again during this time of the year. Be safe and stay healthy. <3
Our discord server has been boosted and we have animated logo now.
ohh a loli guild -breathes heavily-



We're not actually a guild - we're consist lots of guilds in a community for BDO (but yes, some guilds have many lolis for you to become their protector!)
wow that shai gathering is really cute xD
go forth adventurers of Heidel !!
Feedback
Topic[COMMUNITY] Adventurers of Heidel