[GUIDE] Play With (Aura) Fyre - Newbie LevelUp
# 1
Hi All
I'm starting a newbie level up guide and tour by doing Main Quests. This will run for 3 hours on weekends, Saturday and Sunday. I will be using a new character (Character name TBA), to make sure we experience the Main Quest line all at the same time. Please see details below. Open to all newly created accounts/characters. Comment below if you want to join, or just show up at the meeting place.
PRE-REQUISITE: Complete the initial quests in the starting area (near Ancient Stone Chamber) until the Main quest brings you to Western Guard Camp. Here are the screens of the quests needed until Western Guard Camp: (Right click on image and click on "Open Image in New Tab" for full pic resolution.)
Make sure your navigation is set up: BDO Navigation Setup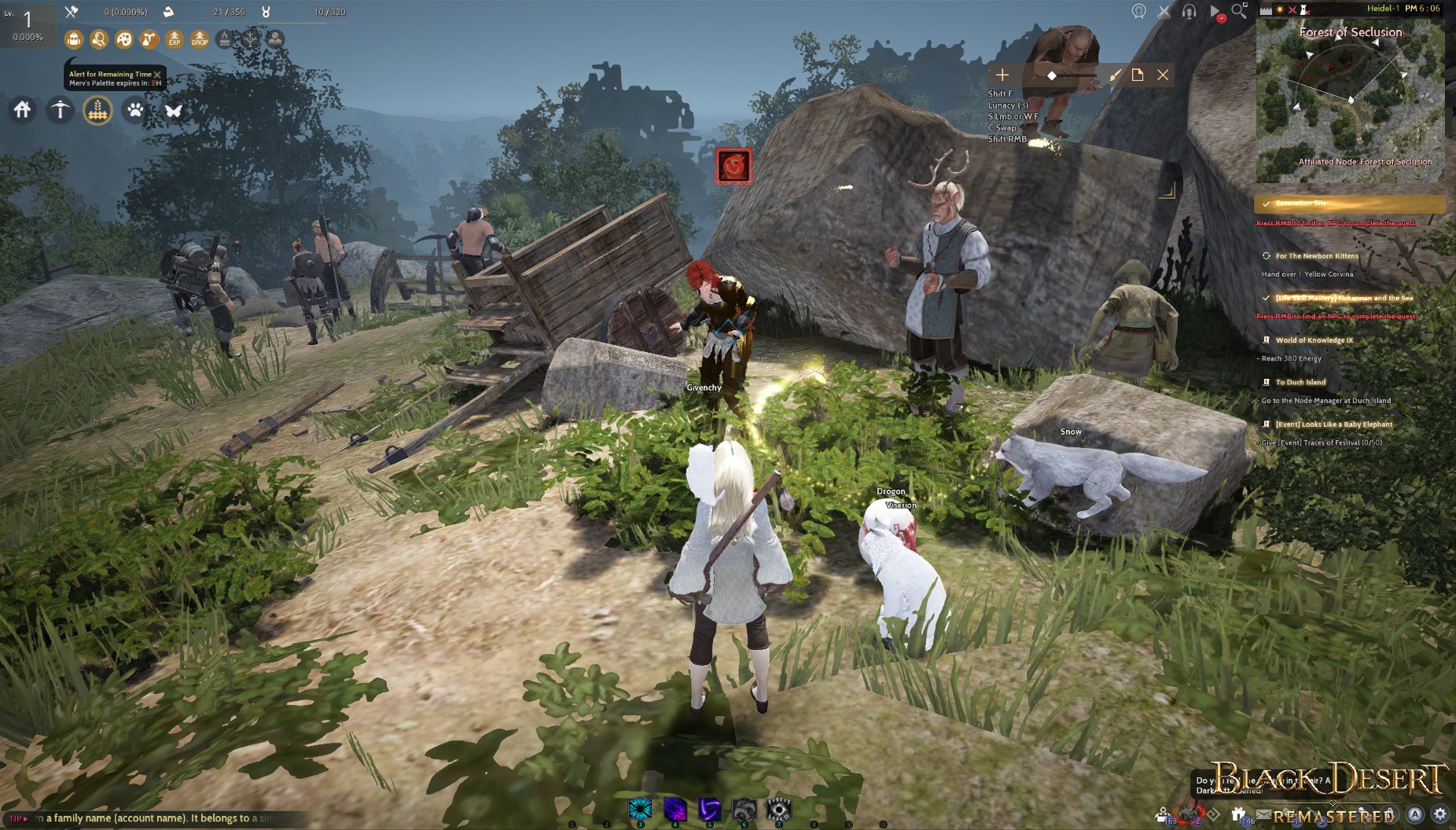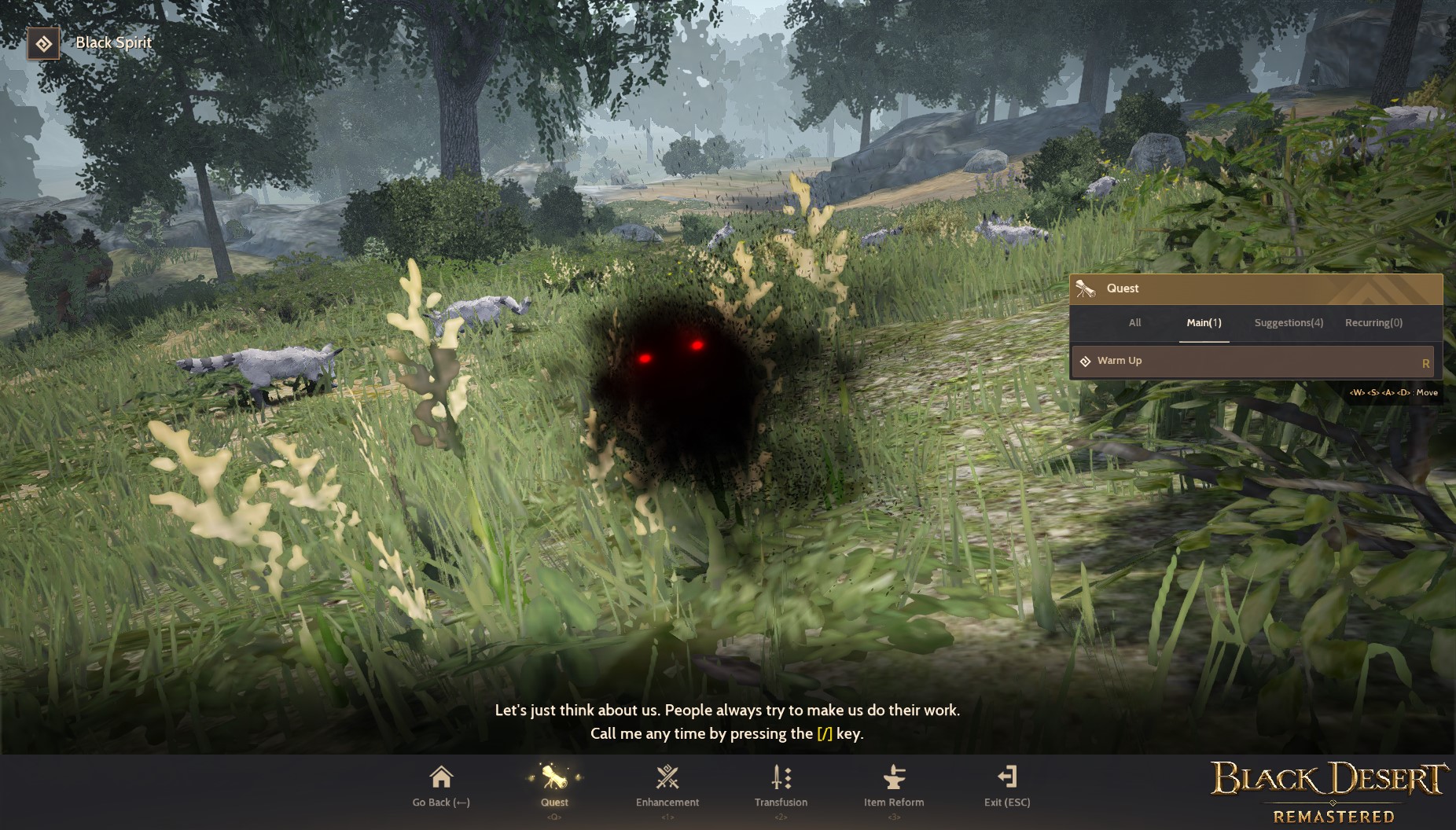 The last quest you will do on your own and will bring you to Western Guard Camp to meet Cliff.
We finally meet Cliff! For new accounts I believe he will give you a quest for Cliff Weapons.
This is the first quest we will do together. By this time we should be level 9.
See you near the stables!
SERVER: Heidel-1
VENUE: Stables, Western Guard Camp
TIME: 12NN to 3PM GMT+8 (SG/MY/PH)
DATE: Apr 25, 2020 onwards (weekends)
The stables is the horse icon inside the camp




2020-04-22
# 2
Hi All,
Please look for my character below near the stables. She will be between lvl 1 to 10, and will experience the game as a newbie, no mount, no money, etc. See you all later!
2020-04-22
# 3
Gonna make a new shai for specific purpose. I'll join.
2020-04-23
# 4
Limited edition shai clone is ready.
SCvEX
2020-04-24
# 5
See you all later. @Prawi, she has this evil look in her eyes, I think I know the purpose of this clone...
2020-04-25
# 6
Updated to include screens of the pre-requsite quests (quests before Western Guard Camp).
2020-04-25
# 7
Thank you all for coming today! We reached level 20 and currently at the start of the Crossroad quest in Heidel. See you again tomorrow!
Guess who we saw fishing in Velia despite the event on Termian Beach? Clue: a top model.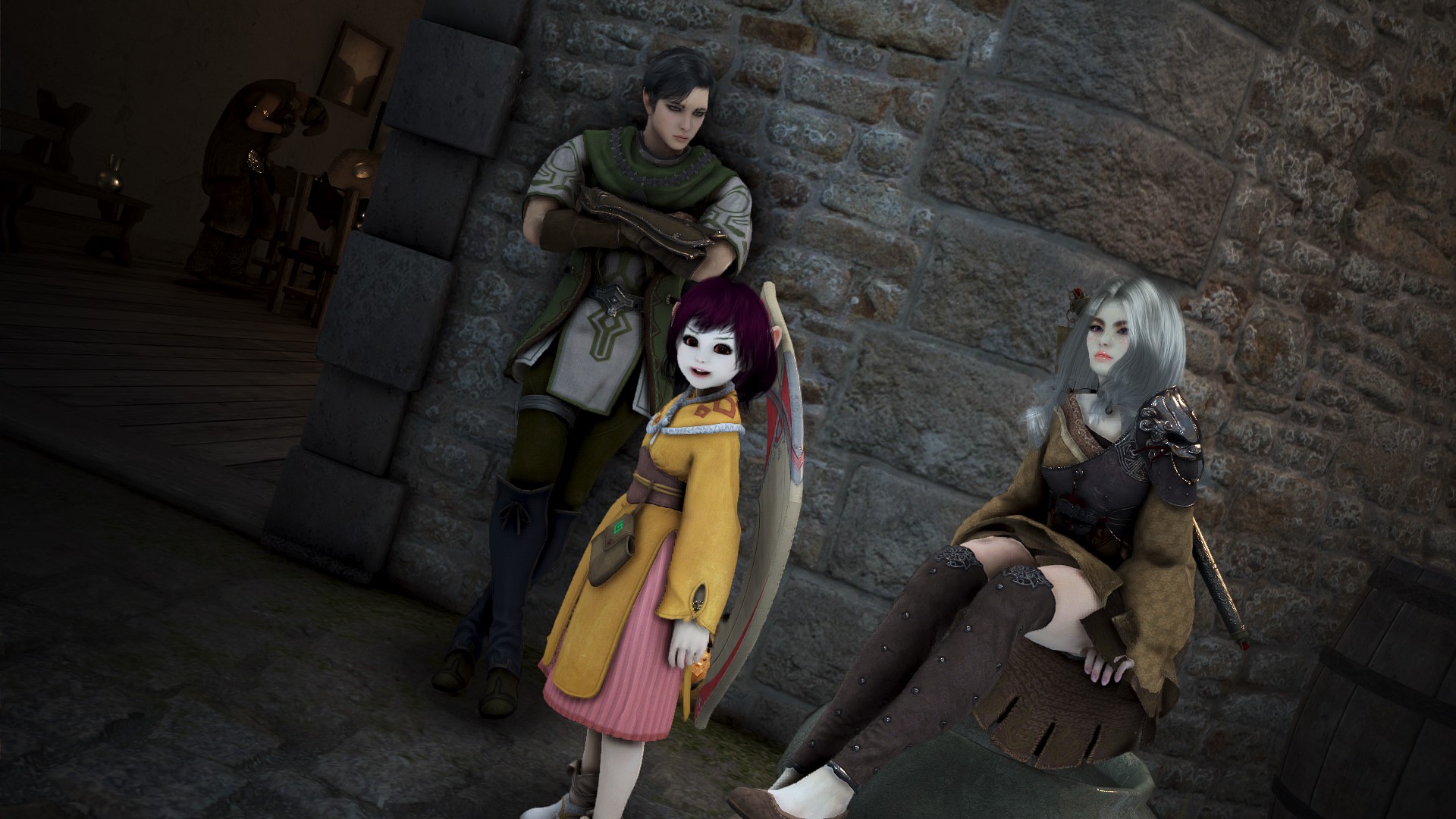 2020-04-25
# 8

We finished Balenos! On our way to Serendia (Heidel).




2020-04-25
# 9
2020-04-25
# 10
To Be Continued today...
See you all in 2 hours!
2020-04-26
# 11
GZ for being Top 10 Supporter Auraenys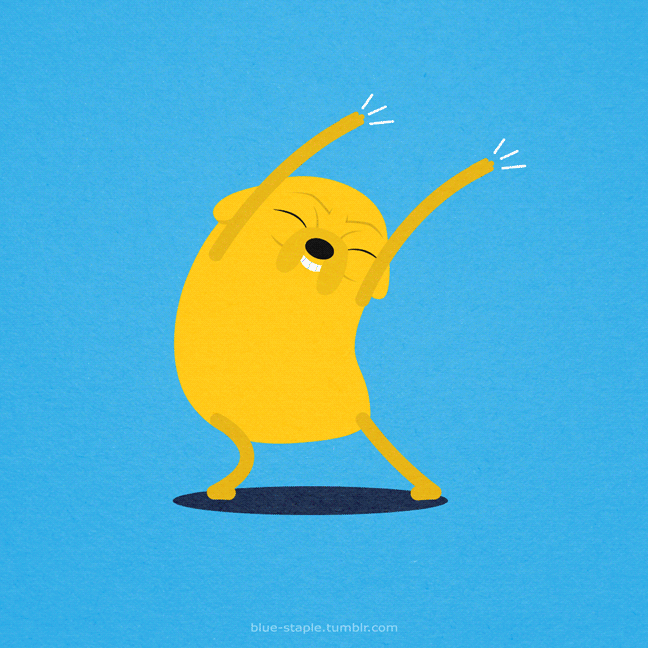 2020-05-07
# 12
Thank you Digital! Congrat's to you too. I didn't realize this until you mentioned it as I thought it will be announced next week due to the skipped maintenance!
2020-05-07
# 13
Wow big congratulations on the Top 10 Supporter Auraenys (Credits to Digital for bringing it up)
Let me know whenever you have new events, i'll help you feature it in my videos and discord servers.

And I just realize how beautiful your forum signature is =D I got to try make one as well xD
Take care and catch up again soon.

Arvantis
Trinity Order Guild (SG/M'sia)
Trinity Community Discord
2020-05-08
# 14
Thank you Azurelis! I'll let you know soon about future events. I already have something planned for June. Congrats to you too on your YouTube channels growth. Let;s do an ingame collab soon.
2020-05-08