Corona brought me back & Looking for new Adventure
# 1
Edit Date : 2020-05-08
After almost two years of hiatus from BDO (you know just doing the mind-numbing grind in real life at work), it looks like the Black Spirit has conspired with his dear ol' friend, Corona, to force players back into his world!
There are just too many things to complain about being locked down at home for the past agonizing weeks, but I thought, this is also a good opportunity to dive back into this virtual world.
While keeping my expectations low, it feels like updating this game and launching it again after a very long time, was actually not a bad idea. So, here's how I spent my come back...
Checking on my pets
Surprisingly, the egg hatched! It did look different than I remember. Better feed them as much as I can. I actually thought they all died!
Checking on my Garden
Gotta start planting again! I heard the rubbish byproducts are somewhat in demand in the market nowadays... not sure why yet but they said it for the horse.
And look! None of my workers left or resigned. I guess this is loyalty at its best. Just like what Sir Brandon of Virgin said, take care of your employees and they will take care of your business. Not sure if it is applicable here though...
Checking my horse
Okay, they aren't dead yet. Stable workers are reliable in this world. Have to give them pats on their backs. I wish I can give them a raise too.
Ahohoho... look at my horse! Aren't you jealous?... Sweet, right?
F****! The owner suddenly showed up! Ahehehe... Sorry guys... I thought it was abandoned.
Anyway, the owner told me that this is the reason why garden byproducts are in demand in Market Place now. Sweet Unicorn!
Checking my House
Well... look at that. I got free furniture because of the Corona... Thanks a lot, PA!
Looks like nothing was stolen while I was away...and PA gave me a birthday cake! Belated Happy Birthday to me, I guess...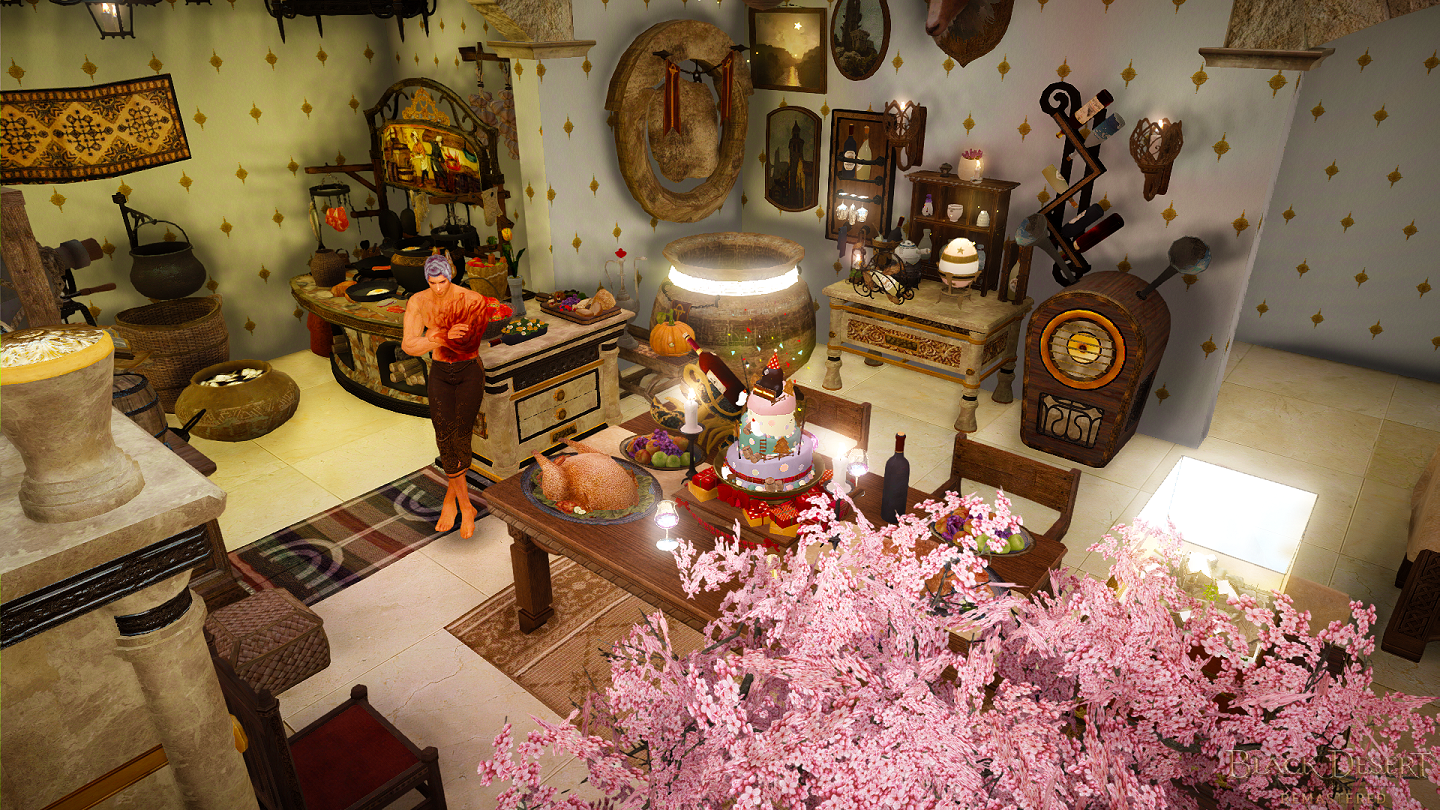 Aha! I pretty sure these ladies are watching closely over my property. Thanks a lot, ladies... I promise I will make you enjoy the rest of your night :-)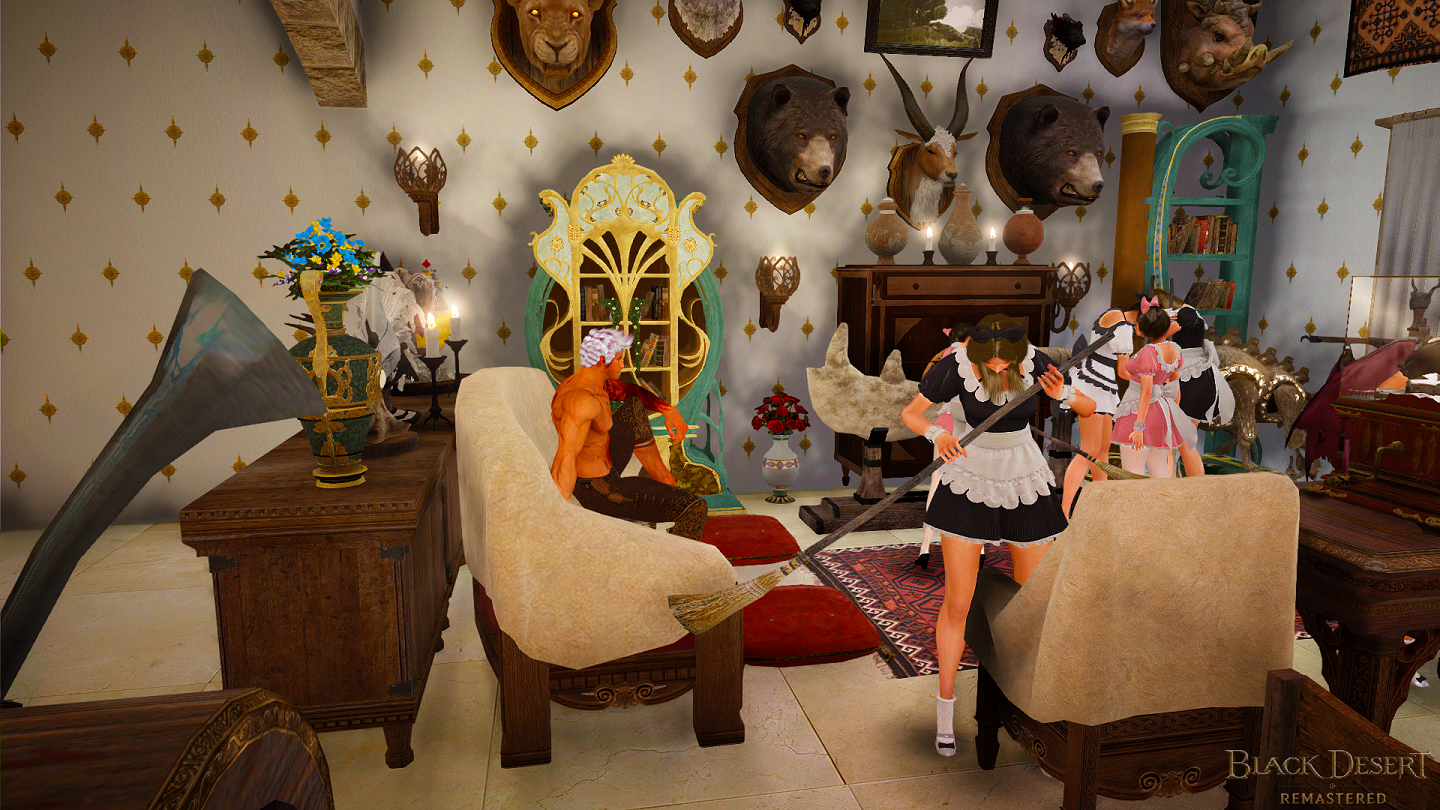 Checking new clothes
This one looks neat. It looks modern, stylish, current, and professional. Good Job to the designer! Me Gusta!
Sold! Selfie time! Don't be shy girls...

Checking my favorite NPC (was)
It looked like nobody cares about this guy anymore... Time does fly so fast. One day, you are a celebrity, the next morning, you end up like a hobo crying in the corner of who knows where... Love you, Man!
Checking my Guild Mates and Friends (past tense)
The hell?!! Look at that, I am now the Guild master! I am now the Master of my guild, just allow me to let that sink....
Nah...the guild is dead now LOL! I am now but a master of a dead guild. I think the guild died more than a year ago. I am literally the only one online the entire day!
~I wish someone would adopt me... (cry) (cry)~
Yep! My friends are dead too... They must have left the game almost the same time I did.
At least this guy, still around to welcome me back. Wassup, Black Spee! How are ya doin? Yes, I need some potty training...
Cool Stuff I found
More areas are opened now. Gotta explore those!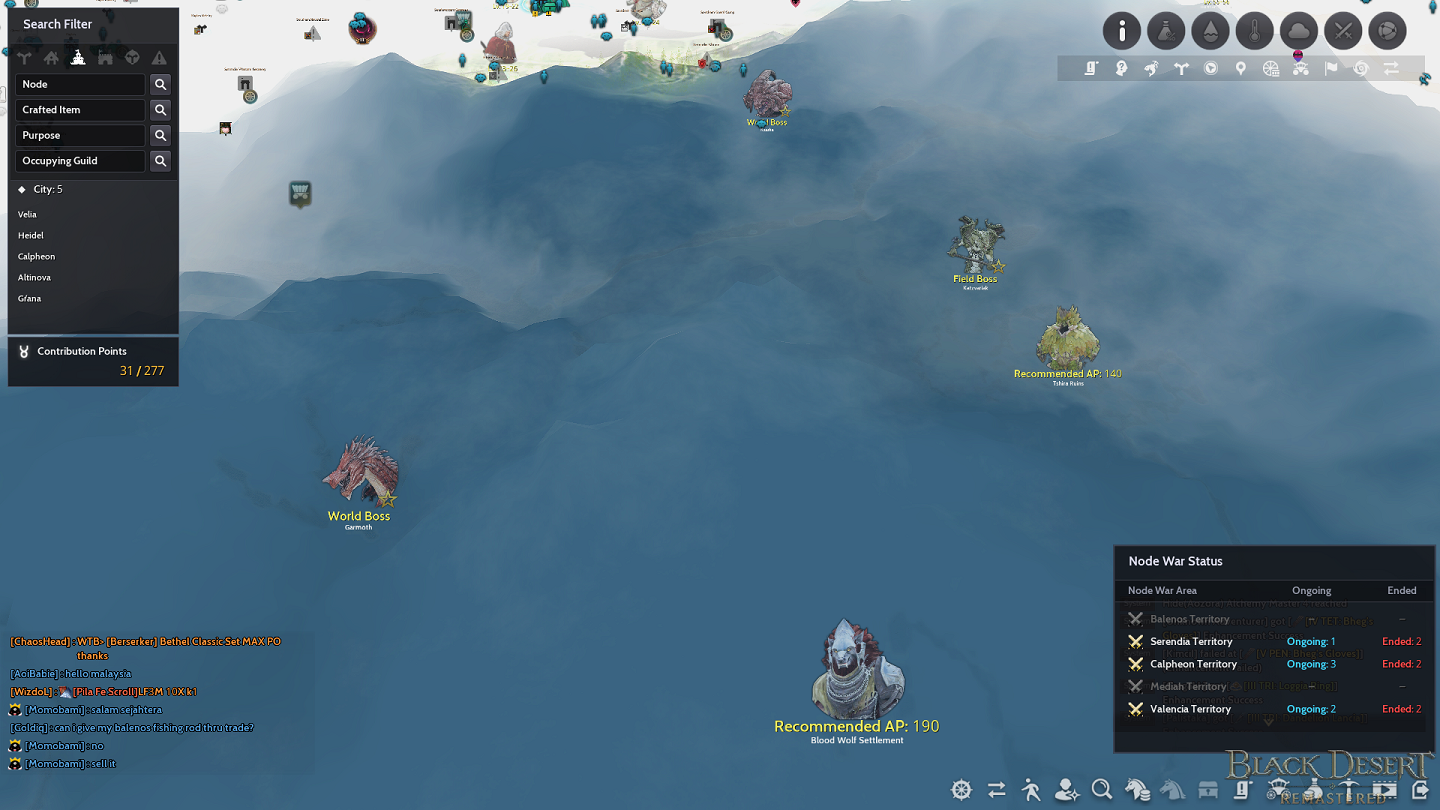 I got a mobile/remote + extra space storage! And silver doesn't weigh as much now too.
Not only that I no longer have to convert silvers to gold bars when traveling, but I can also basically, access it at any town or via maids! How cool is that?!
This is the best part!
I can work from home and still level up and earn Skill points at the same time! This is just A-W-E-S-O-M-E!!!
That's it and it is settled! I am playing for good now... I hope to meet you guys in-game. Oh, by the way, I think I could really use some help to get into an awesome and friendly guild!
See ya around!
# 2
Edit Date : 2020-05-08
Welcome back to Black Desert! I like your comeback post, it's witty. You defo started before I did, but just in case you need any assistance, DM me in-game or Discord: Aurafyre#9393 (or just add me for more "non-dead" friends).
Main Character
Dark Knight
Lv 61
# 3
Edit Date : 2020-05-08
Hello there, @Auraenys!
Thanks for welcoming me back. I was just so pumped up exploring around yesterday, so I thought I should share it with the community.
I am not so active on Discord but I assumed that Auraenys or Aurafyre is your in-game family name? I will definitely send you a friend invite and start filling my non-dead friends' list as soon as possible.
Thanks a lot again!
# 4
Edit Date : 2020-05-09
Welcome back to BDO! I recently came back too and I had fun playing it again and I hope you do too. Feel free to add me, my Family Name is Tafume or I if you see me around feel free to say hi. Anyways, See You Around and have a nice day!
# 5
Edit Date : 2020-05-10
I could adopt you if you want ..... :)
Feedback
TopicCorona brought me back & Looking for new Adventure