QUICK HOTKEYS, a lifesaver !
# 1
Hello Adventurers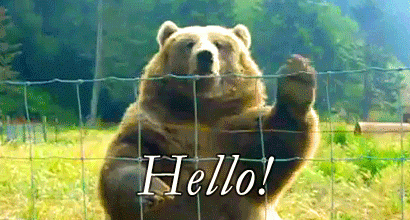 Hope you are well and safe. Today i bring you a guide of "Quick Hotkey", an underrated yet useful function of Black Desert Online that many new players are not familiar with.

We all know that we have Quickslot in Black Desert Online , generally in the lower section of the game, where you can place your potion, skill , items etc to quickly switch items or take buffs or use a skill. Quickslot even has 2 different options where you can customize how many and where you want your quickslots. We all are familiar with those crazy quick slot positions and they are useful.
But, BDO also has another function called "Quick Hotkey". This one doesn't show in the ui unless you look for it. However this function is very very useful and can make your gameplay much more enjoyable. This function is also very underrrated because many players dont know about it.
What is Quick Hotkey

Like other hotkeys, Quick hotkeys are hotkey buttons that let you use certain actions with the press of a button. It doesn't show up in the User interface.
You see this small arrow icon on top of tent icon?
Yes that is the icon of Quick Hotkeys. It lets you know that the Tent function can be bind with a hotkey. If you press that tent icon using "Alt+lmb" , Quick hotkey option will open.
What does it do?
It helps you activate or deactivate many functionsof BDO with the press of a button.
For example:
You can set up a tent in one click.

You can remote collect your tent in one click.

You can take out your pet groups with one click and check them in with another click.

You can open storage and marketplace maid/butler in one click.

Minimize your game with one click.

Change your UI presets with one click.

Fold your Ship's sail in one click.

........................and many many more!
How to set up Quick Hotkey
Step 1: Go to Quick Hotkey function via menu pressing Esc > Settings > Quick Hotkey
Step 2 : Click "Show All" option and you will be presented with all the possible hotkey options.
Step 3: Choose your desired hotkey option by clicking the "press to set" button beside it. You'll be presented with a keyboard layout. Choose your button.
Step 4: Once you are done. Close it. You dont have to save it. Don't forget to test your new hotkey.
This is the simplest way to do it. Alternatively, you can press "alt+lmb" to each of the functions in the ui and then can set up the hotkey in that way.
Usefulness
Let me give you an example of how this function has improved my gameplay.
Whenever I go to grind on a spot , I press Alt+1 to install my tent, Alt +2 to take out my pet group and Alt+3 to change my grind UI preset.
After I'm done grinding, I press "Alt+4" to remote collect my tent and Alt+5 to check in my pets.
If i afk fish, i press Alt+P to take out my life skill pet groups.
Whenever I go to Node war or RBF, I press Alt+W to change to my War UI preset.
Also when u do barter, I press "Alt+S" for folding/unfloding my ship's sail.
I dont have to do all these actions by clicking with mouse and go through 10 different option windows. I can do it easily with the press of a button . This is a small example but i'm sure Quick hotkeys will help you in loads of different ways.
Bonus Tip: Now, you might be wondering , "there are plenty other skills that cant be done with quick hotkeys. what am i gonna do with those?" To that , i say, check out "UI HOTKEYS" in the interface settings my frind. You can do all the other function with hotkeys which are not bind by default, such as: Call your horsey, Call your Ship, Open black spirit safe, Check Barter info and many many more.
Pretty neat , huh?
If you find any wrong information in this guide, please let me know and I will try to correct it. If you find this guide helpful, please give it a ❤ and leave a comment. If you have any questions, Whisper to my ingame family name Frankie and Frankie#9961 at Discord.
Till then, Stay home ❤ Stay Safe ❤ Have Fun Exploring ❤
Quicktip 2: Also i rerolled to Guardian, RedSonjaa uwu. Stay tune for a guardian pvx guide.
Sincerely
Frankie [ RedSonjaa ]
2020-05-09
# 2
OWO! Someone finally made this!
I still remember few people asking me how do I quickly summon maids, set up tent, etc... Now I can show them my secrets! MUAHAHAH.
Thank you, RedSonjaa (such pretty name!).
2020-05-09
# 3
Hi Rozenelle glad you like my char name :D
Quick Hotkey is such a underrrated function i dont why.
2020-05-10
# 4
I use hotkeys because I don't want to CTRL every time I need to use the cursors and click on them. I even have horse's flute on hotkey - also for my caravel and barter's list. It makes so much easier like that. :D
And almost forgot, congrats of being BEST SUPPORTER!
2020-05-10