# 1
Hey, why my rng in 2 month very stupid? Encan acc with 80% chance success still failed in 2 times? But in encan tet acc with 30% chance success still fail? Why? Why this game very stupid? Pliss dont make me retired
2020-05-23
# 2
Hey, I haven't got my valencian shadow purple dye for months from combining dyes.
It's an open world gambling game afterall. Very stupid. I should quit too.
2020-06-04
Main Character
Dark Knight
Lv 61
# 3
Probably because the Failstack too high.
2020-06-10
# 5
It's called RNG. And from my personal opinion, I don't trust the % on the enhancing windows because in the end, it's still 50-50.
Too high failstack - fail.
Too low failstack - fail.
Correct failstack - fail.
In the end, we all just need lots of RNG sprinkles on us. >< Never give up! Keep tapping. Or my personal favourite: keep grinding/lifeskilling and save enough silvers to one tap... On the market.
GOOD LUCK. <3
2020-06-11
# 6
@Roze, I love your advice! I followed it. All my gear right now is 1 tap... from CM! :D

But I guess with the season server where updating is part of the progression, I'll have no choice but to try it.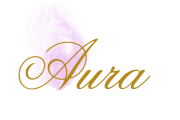 2020-06-13
Main Character
Dark Knight
Lv 61