Check Out Party SHAI-ker from BDO Russia
# 1
Disclaimer: This video is not mine, I just saw it in YouTube and it really made me laugh. The choreography is stunning.
2020-06-02
# 2
The comments in the video are also turned off unfortunately so we can't send our love.
2020-06-02
# 3
Yea saw that vid a while back. Pretty well made, editing on point.

Have you seen this one:
https://www.youtube.com/watch?v=H4CzUaFDuxE&t=1s
It's like a trailer for some move lol

His channel also has a couple music videos that are really well made.



2020-06-03
# 4
No way! I haven't seen that one, but soooo good.
The next video after the one you linked is this:

https://www.youtube.com/watch?v=NueCZKyHfUk

Made by the same person. The armor they're wearing is not yet available in SEA I think, except the helmet.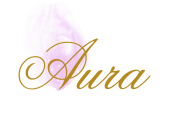 2020-06-03