Bdo game appear uninstalled on steam.
# 1
Happened to me two time after i restarted my laptop. For all who are asking the game still inside the steamapps folder.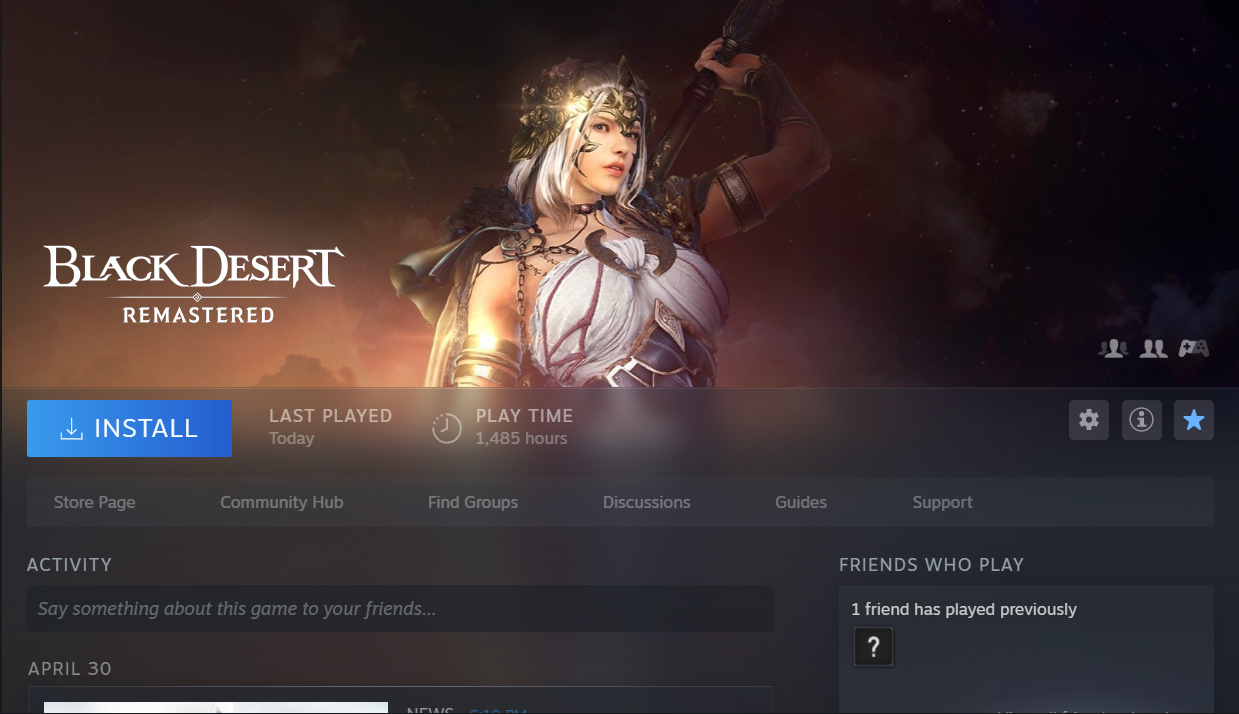 2020-07-11
# 2
did u install the webversion in the same place
2020-07-11
# 3
Nope, i just downloaded the steam version.
2020-07-11
# 4
You can try to click install and try to find the directory on where the BDO game was installed on the first place(That should not fully download the game, but instead just read the whole folder for the entire game to be registered again). That usually fixes the problem since you might have moved it to a different directory or different folder.
2020-07-15
# 5
If steam ask to install bdo suddenly, don't click it because it could cause to delete all of your bdo data and redownload it again instead of finding bdo directory. just to make sure nothing goes wrong you can rar bdo data"BlackDesert" on steam C:\Program Files (x86)\Steam\steamapps\common then when steam ask to install you can install it but if steam goes for redownload all the files again you can do this trick extract the rar before to "BlackDesert" folder and steam will try to find it's directory instead of redownload all over again. This was happend to me too and now i will always back up bdo data for just in case if it happend again.
2020-07-18