[Painting] The Game Of Throne (Black Desert)
# 1
Painting Name: The Game Of Throne A Song From Black Spirit
Creator's Name: George R. R. Martin
Year: Unknown
Brief Description :
The Golden Company was a sellsword company active in Black Desert. They were one of the largest and most skilled sellsword companies in the Corrupted World, consisting of 20,000 Blood Thristy Black Spirit with various form. They had the reputation of never breaking a contract, which is quite uncommon among mercenary organizations.
2020-07-31
# 2
Painting Name:The Battle of Trafalgar
Creator Name: J.M.W Turner 1822
Year: 1805
Descriptions: The Battle of Trafalgar, 21 October 1805.
A naval battle fought between the British and Franco-Spanish fleet off Cape Trafalgar in southwest Spain. The British had twenty-seven ships to the thirty-three of the Franco-Spanish fleet. The sea naval war of Black Desert World is coming, be prepare to sink or be sunked.
2020-08-02
# 3
FICTION WORLD
REALITY WORLD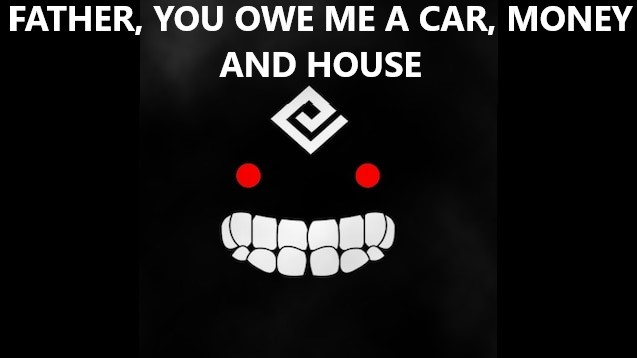 Painting Name: 21st Century
Creator: Just For Laugh
Year: Encore
Descriptions: Good Plan Aint working as plan. Life is unpredictable, love and cherish people around you.
2020-08-02
# 4
Painting Name: Forgotten Potrait
Creator: Pirate
Year: Ask The Rum
Descriptions: Pirate Life, Rum is the year of the pirate voyage begin, alot pirate potrait have been burn away to avoid evidence for the law enforcer to recognize their face.
2020-08-03
# 5
Painting Name: Albrecht Dürer's
Creator Name: Albrecht Durer's Self-Potrait Painting
Year: 1500
Descriptions: Albrecht Dürer was 28 when he painted his self-portrait. The inscription in the top-right of the painting tells us so: " I, Albrecht Dürer of Nuremberg have portrayed myself in my own paints at the age of twenty-eight, The Evil Within."
From the point of view, can tell he is not as simple as we see, his finger symbol and his cold expressions face remind us about the darkest side of humanity personality.
2020-08-03
# 6
Painting Name: Mona Lisa
Creator: Leonardo da Vinci
Year:1506
Descriptions: The Mona Lisa is an oil painting by Italian artist, inventor, and writer Leonardo da Vinci. Likely completed in 1506, the piece features a portrait of a seated woman set against an imaginary landscape. In addition to being one of the most famous works of art, it is also the most valuable. So famous even Black Spirit wish to be remember Forever.....Ever....and After.
Painting Name: Dynamite/TNT
Creator: Alfred Nobel
Year: 1867
Descriptions: Dynamite is an explosive made of nitroglycerin, sorbents (such as powdered shells or clay) and stabilizers. It was invented by the Swedish chemist and engineer Alfred Nobel in Geesthacht, Northern Germany and patented in 1867. It rapidly gained wide-scale use as a more powerful alternative to black powder that widely use on Cannon mount on various ship such as Sailboat, Caravel, Frigate, Galleass, Galley and Carrack even at land battle cannon were widely use at Node War and Siege.
2020-08-04
# 7
Painting Name: Maiden
Creator: Wladyslaw Theodor Benda
Year: 1873
Descriptions: A truely remarkable maiden potrait painted by W.T Benda during 1873-1948, Polish US-american painter, illustrator and designer.
2020-08-05
# 8
Painting Name: Starring Night
Creator: Vincent Van Goh
Year: 1889
Descriptions: Hand painted of Starry Night, one of the most famous paintings by Vincent Van Gogh. This gorgeous 1889 masterpiece.
[To get the real effect, viewer is warn to drink Beer or Achoholic substances and you will see what Vincent see during his creations. one day i was out drinking with my friend and i got drunk and can't drive, so we sat outside while smoking and stare at the sky, with the cigarrete smoke and dizzyness, vincent true art is alive.]
19 Hours ago