# 1
Edit Date : 2021-06-08
Painting Name: L'Apparition
Creator's Name: Gustave Moreau
Year: Between 1874 and 1876
Briefly description of your Customization:
I imagined my Mystic as the biblical character, the seductive Salome dancing in front of King Herod, asking for the head of John the Baptiste.
I have customized my character's hair, facial features, the type of dress that she is wearing, also matched the closest dye colors, and chose the pose that looks similar to Salome's dance. I have also taken into consideration the ray of sunlight and the blue arch wall depicted in the painting.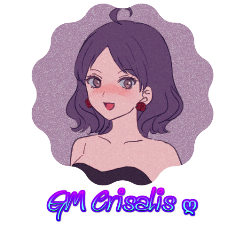 Feedback
Topic[Painting] L'Apparition