Recruit Guild Member
BEST
Slaves Needed, Fighters Wanted
# 1
Come in and work as slaves to the new Boss!
Hail, SUPREME Leader Jonneral Jonnski
(Name change inc?)
We recently had a leadership change at NoticeMeSenpai on 15/10/2020.
Beloved Guild Leader Urikazen aka Faz left us for Genshin Impact..
oops I mean he is taking a break as he's getting married next year =)
New Supreme Leader is going to steer <NoticeMeSenpai> into a more PvP oriented direction.
Min 580GS
04 NodeWar a week plus SIEGE
Guild Event with prizes
All your normal guild wants n needs like buffs, Vell and Khan
Its an old place of Friends who have known each other for more than 02 Years now,
even those no longer playing this game.
We are always seeking new friends to join us, chats welcomed
https://discord.gg/U88YJ4B
Our
Toffee of Florin
2020-10-20
# 2
All the best to our out going boss, Urikazen!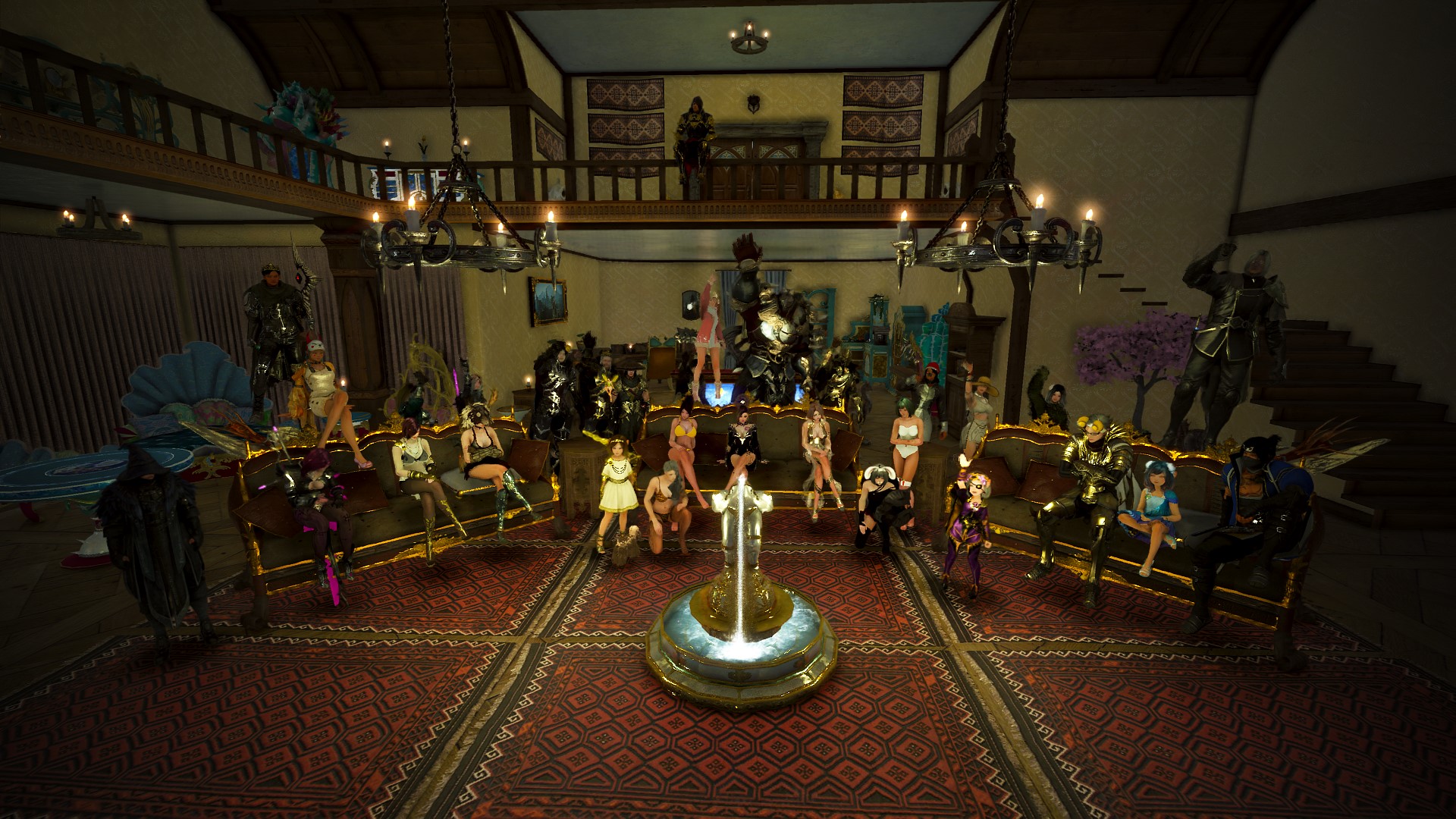 2020-10-20
# 3
Awww man. Genshin impact here i come!! 😂
2020-10-20
# 5
We seeking out new ppl to blame........ since Nai plays genshin as well now.
seeking #BlameNai 2.0
2020-10-20
# 6
Bad slaves get sent to gulag
2020-10-21
# 7
On: 2020-10-21 09:57, By: Jonnski
Bad slaves get sent to gulag
better than soldiers getting FREE LUBE from our Jonneral, I guess.......
2020-10-21
# 9
GL with the recruitment
2020-10-30
Main Character
Dark Knight
Lv 62
# 10
1st Mile stone under New GM done.
Our 1st siege win and placing our EX GM up as guild emblem.
We are a true SEA guild with players from various region, speaking English so we understand each other.
Most are 600 plus but Requirement to join is only 580.
They Ba, they grind, they suck milk(our Gm loves it not sure why?) They RBF
04 Node war days, req to join 2/4 a week as members.
Many Lurk at our open to all Discord
https://discord.gg/U88YJ4B
(PING @Senpai if you are applying)
2020-11-02
# 11
They are Still seeking more fun loving blood thirsty friends to join the journey!
New friends without the GS requirements?
Just join the Defense team handle defense structures
Flame Towers (Oven Crew)
Hwacha (chopstick disperser)
Elephant riders
Cannoneers
Valencia is the latest Conquest win
Sat 21/11/2020
Wanna know more?
https://discord.gg/U88YJ4B
2020-11-23
# 12
Where is the new journey, <NMS> Supreme Leader?
Guild Leader YuvaLeeUs5Eva with Valencia's Crown of AAL
2020-11-26
# 13
The updates in this is real!
Thanks for this Toffee! <3
JOIN NoticeMeSenpai!
We got cool and kind people in the guild
(unless you decide to grief our spot)!
2020-11-27
# 14
Seeking members to handle tactical defense structures
NO GS REQ
No experience as knowledge will be shared with you with salary from the guild.
we have 03 Fully armored Elephants just waiting for you too!
have a chat
https://discord.gg/U88YJ4B
Ping me Toffee in game or on discord
2020-12-16
# 15
Merry Christmas from us!
2020-12-18
# 16
how can i switch the contry im in the game?
2020-12-25
# 17
On: 2020-12-25 20:27, By: Ken1
how can i switch the contry im in the game?
2020-12-25
wrong thread but, I think this is impossible (?)
Since you're in the game, why do you need to change your country? o_o
or are you perhaps saying you want to change your server?

If you're using old menu, press ESC -> Disconnect -> Server Change -> Pick the Server that you want.
If you're using the new menu, press Switch (the Circle button beside the Power Button Logo) -> Choose the Server you want.
Spreading Love this New Year!
Happy New Year NMS!
Even though I left already </3
2021-01-05
Feedback
TopicSlaves Needed, Fighters Wanted