#Monsters
#Items
#Tips&Guides
#Recommendations
Aakman Grind Spot Review & Guide
# 1
Edit Date : 2020-12-07
AAKMAN TEMPLE

1. HOW TO ENTER AAKMAN TEMPLE
YOU NEED TO GO TO GREAT DESERT OF VALENCIA AND FIND PORTAL


2. AP - DP RECOMENDATION
BASE ON THE GAME RECOMENDATION, THE AAKMAN TEMPLE MINIMAL AP IS 250AP KUTUM ABOVE AND THE MINIMAL DP IS
301 (14% DR BRACKET) ABOVE.
BUT ACTUALLY YOU CAN GO HERE WITH 245AP KUTUM WITH 301dp (14% DR BRACKET)
IT NOT THE BEST BUT YOU TRY HERE
OPTIMAL AP AND DP THAT YOU NEED TO MAKE SURE YOU ARE GOOD ENOUGH TO CONTROL THE MOBS SPAWN TIME FOR 1
ROOM IS 253 AP KUTUM
WITH 308DP (15% DR BRACKET).

3. DROP ITEM AND TRASH LOOT IN AAKMAN TEMPLE

BASE ON THE GAME INFO

A. TUNGRAD EARING
FOR THE TUNGRAD EARING, ITS ONLY DROP FROM AAKMAN ELITE GUARDIAN - AAKMAN PUNISHER - AAKMAN WATHCER

TUNGRAD EARING PRICE ON MARKET


B. SCROLL WRITTEN WITH ANCIENT LANGUAGE
FOR THE SCOLL, DROP FROM ALL MONSTER IN AAKMAN TEMPLE
THE PRICE AROUND 2.500.000 OR YOU CAN COMBINE 5 OF THEM TO GET PILA FE SCROLL TO OBTAIN MEMORY FRAGMENT
C. ANCIENT BLACK SHARD & ANCIENT RED SHARD
YOU CAN COMBINE ANCIENT BLACK SHARD & ANCIENT RED SHARD TO GET TUNGRAD EARING
ANCIENT BLACK SHARD IS HARDER TO GET THAN ANCIENT RED SHARD

BASE PRICE OF BLACK SHARD IS 67.000.000
BASE PRICE OF RED SHARD IS 4.950.000


D. TRASH LOOT IN AAKMAN TEMPLE MONSTER


THE TRASH LOOT IN AAKMAN TEMPLE IS 7.500 SILVER
ACTUALLY GOOD MONEY MAKING SPOT

F. BLACK MAGIC CRYSTAL
THE BMC'S PRICES IS ACTUALLY NICE. ITS AROUND 3.000.000 - 6.000.000 . SO THE BMC'S BOOST YOUR MONEY MAKING
/HOUR HERE.



4. SPOT GRIND IN AAKMAN TEMPLE
A. THE NPC ENTRANCE
THIS IS THE STARTING POINT THAT YOU CAN TRACK THE ROOM OR FLOOR OF AAKMAN TEMPLE


B. WATER ROOM, BASE FLOOR (BELOW NPC)
THE WATER ROOM IS BELOW THE NPC OF AAKMAN TEMPLE
THIS SPOT IS ACTUALLY ONE OF THE BEST HERE FOR TRASH LOOT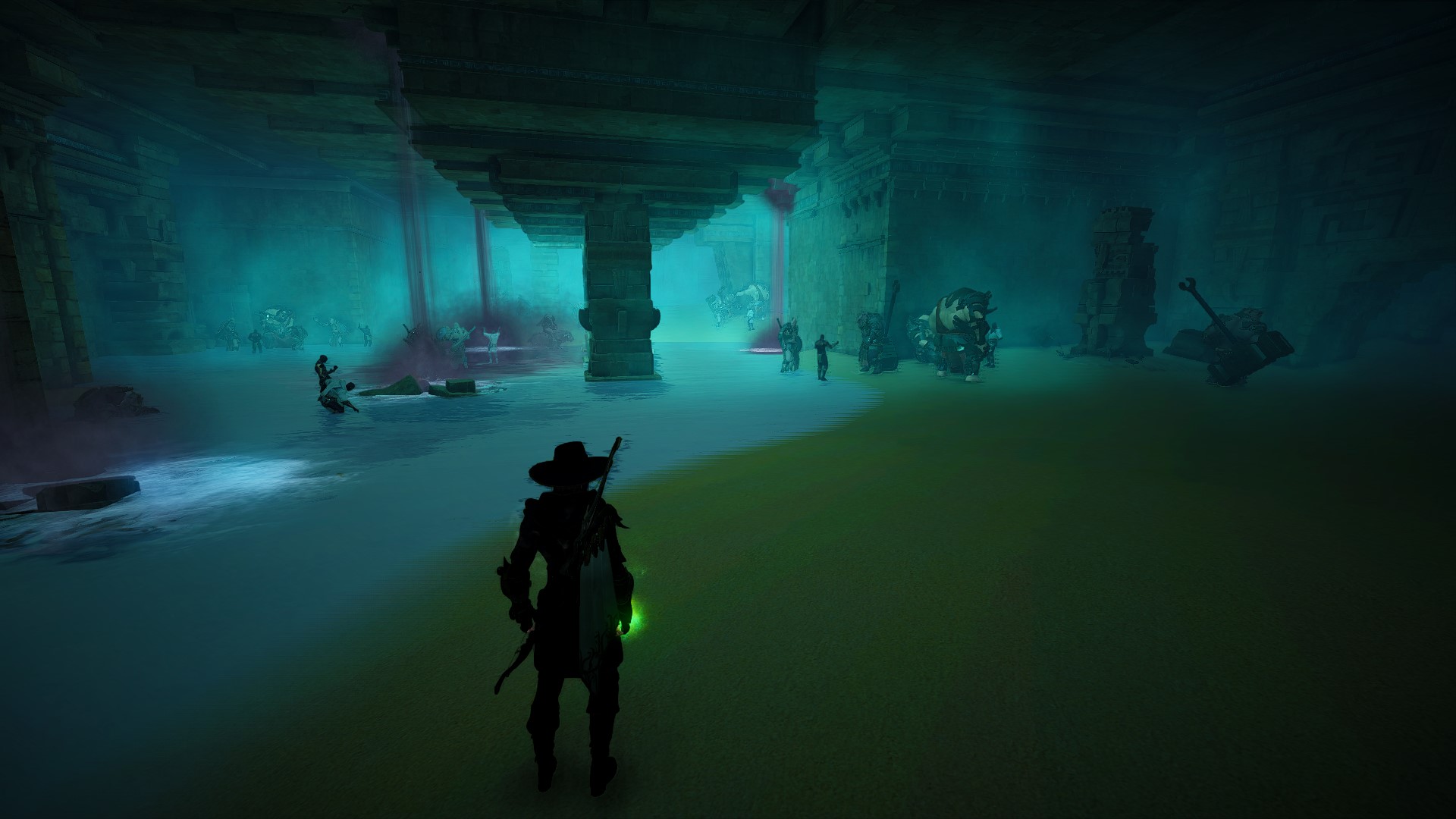 C. UPPER WATER ROOM (BELOW NPC)
IF YOU OVER CLEARING WATER ROOM, YOU CAN EXTEND YOUR ROTATION WITH THIS ROOM


D. 1st FLOOR (UPPER NPC)
THIS SPOT IS CHILL SPOT DUE ITS BIG AND LESS TRAP MONTER


E. 2nd FLOOR (UPPER NPC)
THIS SPOT IS A BIT HARD DUE A LOOT OF ELITE MONSTER IN THIS ROOM. LESS TRASH LOOT BUT HIGHER CHANCE TO
GET THE TUNGRAD EARING


F. 3rd FLOOR (UPPER NPC)
THIS SPOT IS CHILL SPOT AND LESS TRAP IN THIS ROOM . GOOD TRASHLOOT HERE AND A LOT OF ELITES MONTSER


G. 4th FLOOR (UPPER NPC)
THIS SPOT CALLED DARK ROOM. THIS SPOT IS ONE OF THE BEST ROOM IN AAKMAN TEMPLE. HIGH TRASH LOOT AND
LOT OF ELITE MONSTER'S


H. 5th FLOOR (UPPER NPC)
THIS IS SMALL ROOM UPPER THE DARK ROOM AND YOU CAN EXTEND DARK ROOM IF YOU OVER CLEAR


I. 6th FLOOR (UPPER NPC)
THE LAST ROOM IN AAKMAN. ACTUALLY GOOD SPOT WITH HIGH TRASH LOOT AND ELITE MONSTER



NOTEPAD
FROM ALL THE ROOM THAT I MENTION ABOVE, IF YOU CAN GET 5-8K TRASH LOOT IN THE ROTATION ITS MEAN YOU ALREADY GOOD IN AAKMAN TEMPLE
ALSO DONT FORGET TO BRING SOME POTION AND SET AT 50% JUST MAKE SURE YOU NOT DIE HERE BECAUSE IF YOU DIE HERE, YOU WILL KICK OUT FROM THE ZONE AND YOU NEED TO FIND PORTAL AGAIN TO ENTER. YOU CAN USE ELION TEARS TO STAY IN THE ZONE
5K TRASH LOOT = 37.500.000 SILVER
8K TRASH LOOT = 60.000.000 SILVER
ANCIENT SCROLL / HOUR YOU CAN GET 15-20 ITS AROUND 40.000.000 SILVER
SO IF YOU GRIND HERE WITH 5000 TRASHLOOT + 15 ANCIENT SCROLL , YOU MADE 77.500.000 SILVER / HOUR WITHOUT THE HOT DROP (TUNGRAND AND BLACK SHARD)

I WILL MAKE A REVIEW ANOTHER GRIND SPOT SOON AND ALSO WITH VIDEO GUIDE AT
BLACK DESERT ONLINE SUPPORTER YOUTUBE
https://www.youtube.com/channel/UChUXn9jJ9MTibSioQKuF3Qg?view_as=subscriber
THANKS FOR READING I HOPE THIS HELP YOU ABOUT AAKMAN TEMPLE

# 2
Edit Date : 2020-12-07
good review gonna go aakman tommorow <3
# 3
Edit Date : 2020-12-08
Review thorn wood please..
Feedback
TopicAakman Grind Spot Review & Guide