#Items
#NoviceAdventurers
#Tips&Guides
#Other
World Boss Rewards Guide
# 1
There are alot of different player types in Black Desert Online. We have siege war people, PvPers, PvEers, Lifeskillers and AFKers, to name a few. Some players are a mix of some if not all of these types, others tend to focus on that specific playstyle and rarely have any interaction with the other types.

As a Lifeskiller, I can't remember the last time I had a convo with a siege player, or joined the weekend world chat madness of PvPers.

Among all these different player types, World Bosses in Black Desert Online unite all players in all servers, regardless of their playstyle and this is because of the World Boss Rewards.
World Bosses appear at a standard specific time across all servers, most are straight forward, hit, avoid getting hit, die, revive, repeat, loot, and is easy to access, except for Vell, which is in the middle of the ocean. See the weekly schedule below.
Upon killing a world boss, it drops rewards for all players, with some being blessed by the RNG gods to receive better, or more expensive loot. Here I list some of the most coveted and worthy consolation prizes in no particular order.

Kzarka
Karanda
Kutum
Nouver
Offin
Garmoth
Vell
NOTE: I haven't included Quint and Muraka. 1. I've never done them. 2. Does anyone do them?
NOTE II: Enhanced bosses like Stormbringer Karanda and Nightmare Kzarka, etc are not included. They appear randomly on the scheduled WB of the same name, and has a chance of dropping enhanced rewards.
Below I collected 100+ Vell Bundles. Let's see how many Rainbow Coral Rings I get.
2021-04-25
# 2
+1 heart. Thanks for this post :)
2021-04-25
# 3
On: 2021-04-25 21:20, By: Azurelis
+1 heart. Thanks for this post :)
11 Hours ago
You're welcome Azurelis. Such an honor for a youtuber like you to be here. :P
2021-04-26
# 4
try the horse racing muruka n quint some day.
the race is part of the fun!
2021-04-26
# 5
On: 2021-04-26 18:14, By: Veonya
try the horse racing muruka n quint some day.
the race is part of the fun!
5 Hours ago
Thank you for the reco V!
2021-04-27
# 6
Wow This was so helpful.Ty <3 Much love.
2021-05-03
# 7
nice tips/guide.
heart+
comment+
2021-05-16
# 8
Thank you Misterius!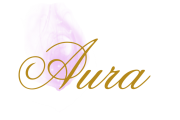 2021-06-08
Feedback
TopicWorld Boss Rewards Guide