# 1
My Fave and the most memorable NPC for me iss......???
..
.....
GM White
What?? A GM? are you drunk?? How dare u saying that GM is NPC!
(This question should be your question when you reading this)
But wait, if you still remember like 1 and half year ago we ever got an event named [Event] [GM Event] 2nd Anniversary GM Hide and Seek!
there got some GM NPC to find to finish the event, they are 'GM Black, 'GM Red, 'GM Blue', 'GM Green, 'GM Yellow, and 'GM Pink' and the last is the final BOSS (hehe not literally a final boss, but because it's the last npc to find and at the best spot even we need to climb to get him and find him. And he is 'GM White'.
For me, myself who like taking some screenshot. To find a good and very super rare and special object like this, this is like my biggest chance.. why i dont take the pic with it at one's pleasure. xDD
I know my documentations of my BDO journey, especially for taking some screenies will be useful someday. At least to remind me my happiness or sad when i play this awesome game BDO.
The pics there, i took like 1 half year ago. So, you guys will never find it now. KEKEKEKEEE
here for the event details:
https://www.sea.playblackdesert.com/News/Notice/Detail?boardNo=3277&countryType=en-us
So, i took some pics with it and just like i pretend that him as my DK's BF. and here we are,,, we take some romantic pic at the sunset time walaooo
(hehehee sry, just dont be jealous!)
So, Here they are!!! :
uhhh, just wait our marriage invitation, you are so romantic! thx for proposing me my dear!! (lmao xD)
===============================
OHHHHH!! i forgot, people watching us, im so SHYYYY!!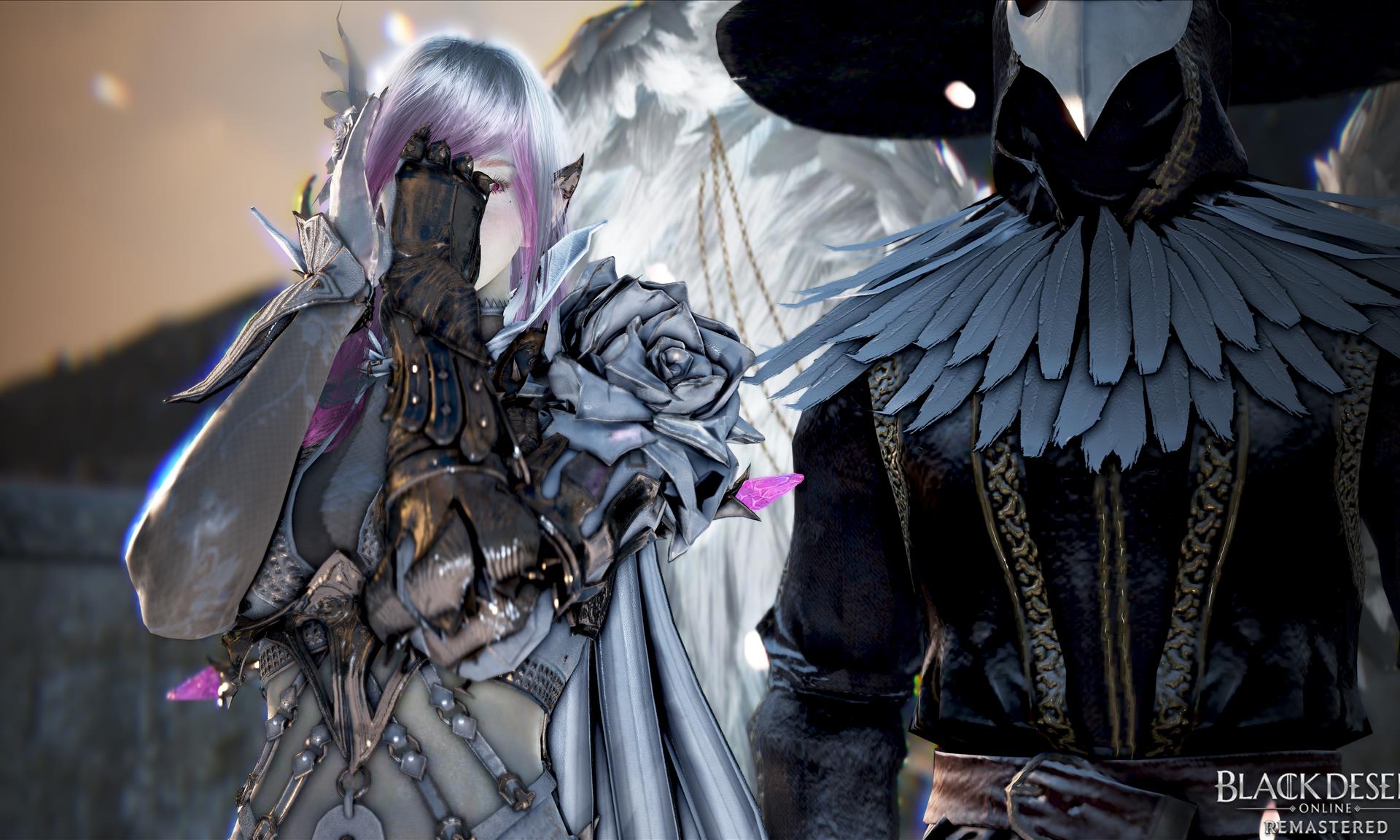 LETS, Greet them and say hii to them, dear!
===========================================
OKs!! that's all my favirite NPC i ever meet and the most memorable for me, because it's like we got free time to take a pic with GM and they will never complaining, hehehe xDD
THX for your time to come to my post if you ever been. (lul)
btw, i also ever post this screenie before, but for only sharing. And for this event, of course i add some stories and fill my emotions there for this event. >/////<
You can see it here: https://www.sea.playblackdesert.com/Community/Detail?topicNo=26868&topicType=2
Aligatoo! i see you guys later, caooooo!!
2021-06-15
# 3
Were these taken around the end of the Valencia tour?
2021-06-15
Main Character
Dark Knight
Lv 61
# 4
On: 2021-06-15 15:19, By: Marshela
Nice picture <3
5 Hours ago
xie2 amiroo o/
2021-06-15
# 5
On: 2021-06-15 17:27, By: Auraenys
Were these taken around the end of the Valencia tour?
3 Hours ago
hello aura, this screenies was taken in eastern gateway, during event [Event] [GM Event] 2nd Anniversary GM Hide and Seek! (https://www.sea.playblackdesert.com/News/Notice/Detail?boardNo=3277&countryType=en-us)
on january 2020

2021-06-15
Feedback
Topic[Mine] Favorite NPC