#NoviceAdventurers
#Tips&Guides
#Recommendations
#Other
Scroll Run Tour Guide (Comment Your Discord ID)
# 1
Edit Date : 2021-06-25
I never thought I'd mention this in this lifetime, or the 2+ years I've been playing Black Desert, but you actually earn more silver from doing these scroll runs. For example, the lazy old me (and busier irl) would sell Ancient Crystal Relic Shards, which when combined gives you a Summon Scroll. These shards sell for quite a price, but the demand for it is quite low, and may take a while for you to sell them at max price.

However when you combine 5 of them, untick "Auto Arrange" in your inventory, and arrange them in a cross (+) to get the Summon Scroll and run them, you have a chance to get Memory Fragments, which do not only sell at a higher price than the shards, but is also always in demand, so it's a better and faster way of making silver. But on lazy days, or you just can't be bothered (me sometimes), just sell the shards. They will sell, patience is a virtue.
As I have saved quite a lot of these shards (currently have 900+), and regularly get them from fishing, I'm hosting a scroll run. Required level 50 and up. Newbies preferred, but not required. Comment your Discord ID below and I will reach out to you for server.
WHAT: Scroll Run Tour. Bring All your scrolls.
WHEN: Every 17:00 GMT+8, on Sundays (after Vell).
WHERE: Gather in H1. Roof of Velia Blacksmith NPC (Tranan Underfoe).
SERVER: To be decided on that day
Hope to run with you all soon!
# 2
Edit Date : 2021-06-25
Some photos from the first scroll run.
# 3
Edit Date : 2021-06-25
And some more...
# 4
Edit Date : 2021-06-27
Thanks for explaining ingame.
# 5
Edit Date : 2021-06-27
You're welcome! Once you're lvl 50 you can come and join too.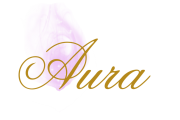 # 6
Edit Date : 2021-07-19
Hi send me your discord server, I usually have a ton of scrolls of ancient language lying around. i sold like 140 scrolls last week. Ive been tryiing to find people to run these with. This is my discord: Taka#8015
# 7
Edit Date : 2021-07-19
Thank you for your interest Taka. Will DM your Discord.
Feedback
TopicScroll Run Tour Guide (Comment Your Discord ID)