[Recruit] BlackDeaths Recruiting Active Players
# 1
Edit Date : 2021-07-27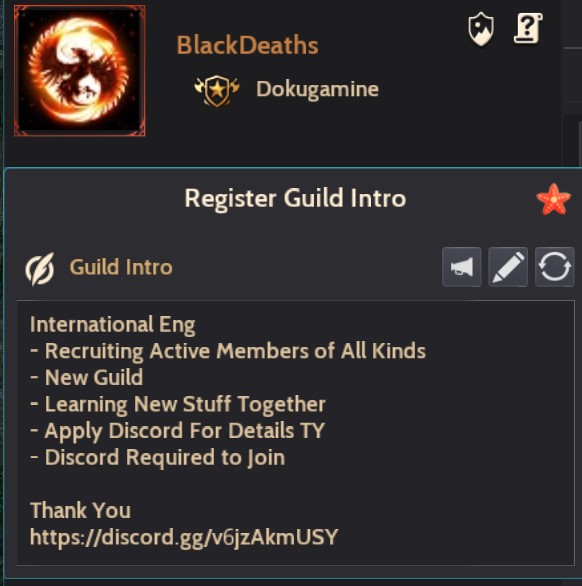 - Life, Combat, Adventure Players are all welcome !!
- Slowly moving the Guild towards pvp (learning the game process)
- Progressively Learning the Game and Improving the Guild as we progress (Playing Alone could be quiet Boring)
- Helpful and Friendly Group
- Benefit Salaries based on activity and effort
- Standard Contract Details Contact in Discord
Most Members are MY, SG, AUS
Thank You and Lets Have a Fun Gaming Time Together !!!
Feedback
Topic[Recruit] BlackDeaths Recruiting Active Players