[RGB] Exploring New Colors
# 1
Edit Date : 2021-11-04
Hi!
For this event, I'll share my full process on dyeing my outfits.
Here's a little sneak peek on what I end up with.
I'm using [Lahn] Sanguine Petal Premium Set
I really liked collecting dyes from loyalty shop back then and dye my outfits straight away.
Almost end up with nothing to dye for this event. Luckily, I got this set from an event box back then and haven't touched it.
Here's the default look of the [Lahn] Sanguine Petal Premium Set
First thing I always do when dyeing my costume is to find a base color that suits the character and dye all the parts
using Dye All Parts feature to see the overall look and feel of the character.
With the new added RGB color picker feature, it gives a wide variety of colors to pick from and really
helps to find or look for the color that suits your character a lot faster.
I changed the front color of the Qipao (if I'm not mistaken is the name of the dress) to a more dark purplish red color.
I really liked it so I made that as my base color.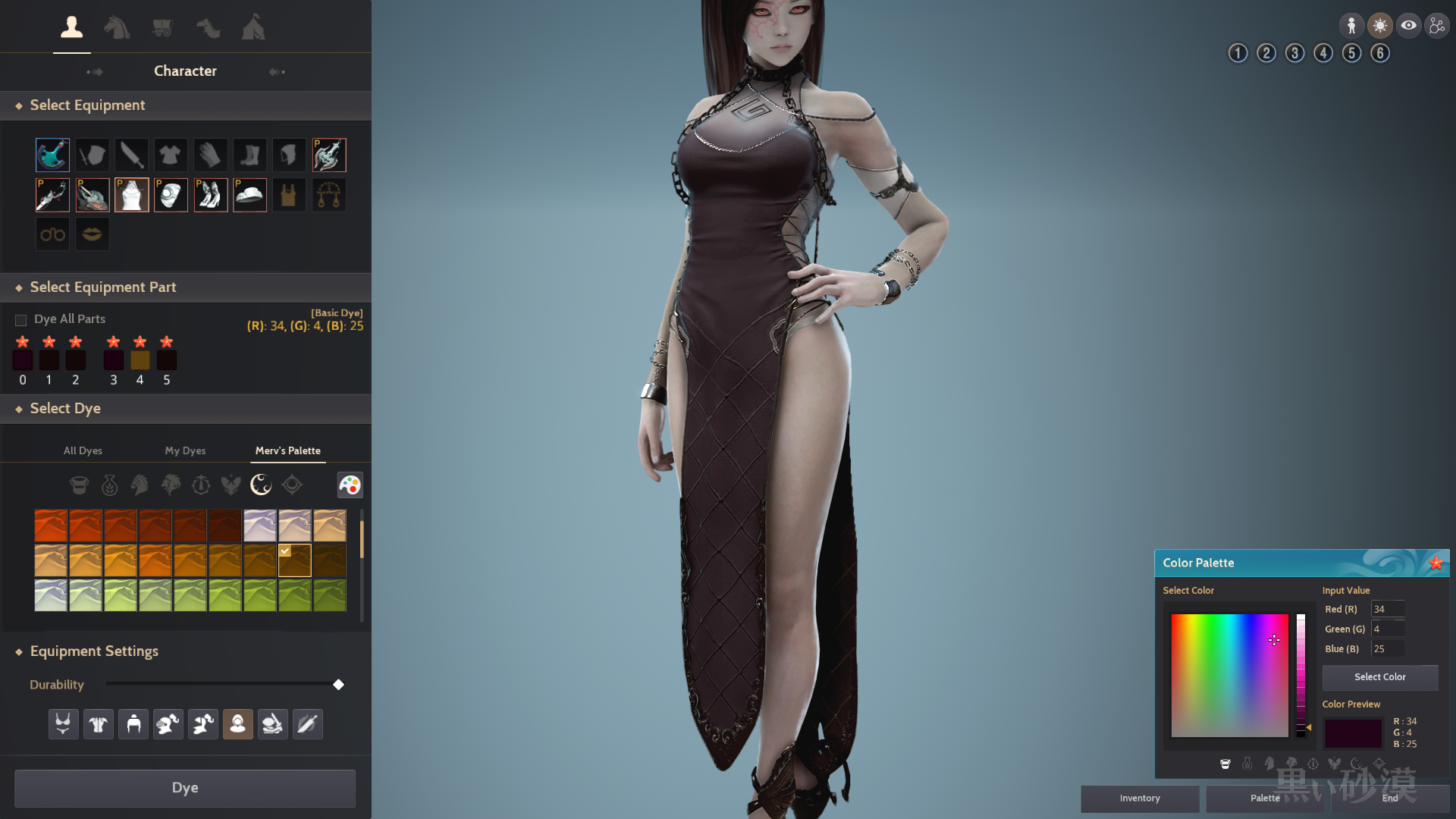 Applied that at the back part of the Qipao as well.
I wanted to seperate or change the cloth material of the back part from the front so I used a metalic texture for the back
to add some glittering and shininess to it and used a gold as my secondary color for the accent and strings.
Here, I noticed that the see-through feature of the outfit at the back is replaced with a solid metal like plate armor.
Kinda hesitant to change it back but... ohh well I'm fine with it.
Also, changed the chains and choker to gold.
Turn the accent from the front into gold as well
and changed the texture of the cloth from the front into a leather-ish look to add some
highlights and shine to it.
And thats pretty much it.
Choose a base color and a secondary color, you can add third color for accents but don't combine more than 3 unless it is white or black.
Basically three color rule.
After that, apply these to the accessories
We are done!
Hope you liked it.
Here are some photoshoots with my newly dyed outfit.
# 2
Edit Date : 2021-11-04
Additional pics
Feedback
Topic[RGB] Exploring New Colors