GM Notes
[GM Note] 07/07 Conquest War Report
Black Desert
2018-07-13 17:00
Comments 0
Greetings, Adventurers!
This is The MMORPG, Black Desert.
Here is what happened during our last Conquest War!
.
Conquest War July 7, 2018

Territory

Victorious Guild

Participating Guilds

TAX

(Silver)

Balenos

KillOnSight

KillOnSight (Occupying Guild)

ROBBED

5,200,000,000

Calpheon

Wrath

SAGA

Ares

Exile

IECA

Revenant

Wrath (Occupying Guild)

Toxic

UNITY

Empire

Heretics

4,500,000,000

Serendia

MaximuM

Noodle

MaximuM

Altair

Chaos

MurderKing

Avalon (Occupying Guild)

5,200,000,000

Mediah

Exalted

Exalted (Occupying Guild)

7,500,000,000
* Please note that the accumulated tax information presented here is for occupied Conquest War territories in the first week. If the length of occupation is extended or depending on the transfer of tax wagons, the tax from each territory may differ.
[Balenos]
The battle between KillOnSight and ROBBED was long and tough.
Early on KillOnSight wasted no time and attacked ROBBED's base immediately. ROBBED made a solid effort in defending their fort and was able to push back KillOnSight's attacks.
Howere, step by step KillOnSight was pushing forward.
Ultimately with one final assault, KillOnSight was able to wipe out ROBBED's forces and destroy their fort.
KillOnSight takes control of Balenos for the third straight week.
[Calpheon]
Even though UNITY was fightng bravely, in the end they fell to constant attacks of Ares.
Meanwhile, Empire and Toxic were fighting a furious battle however both guilds were not able to destroy each other's fort.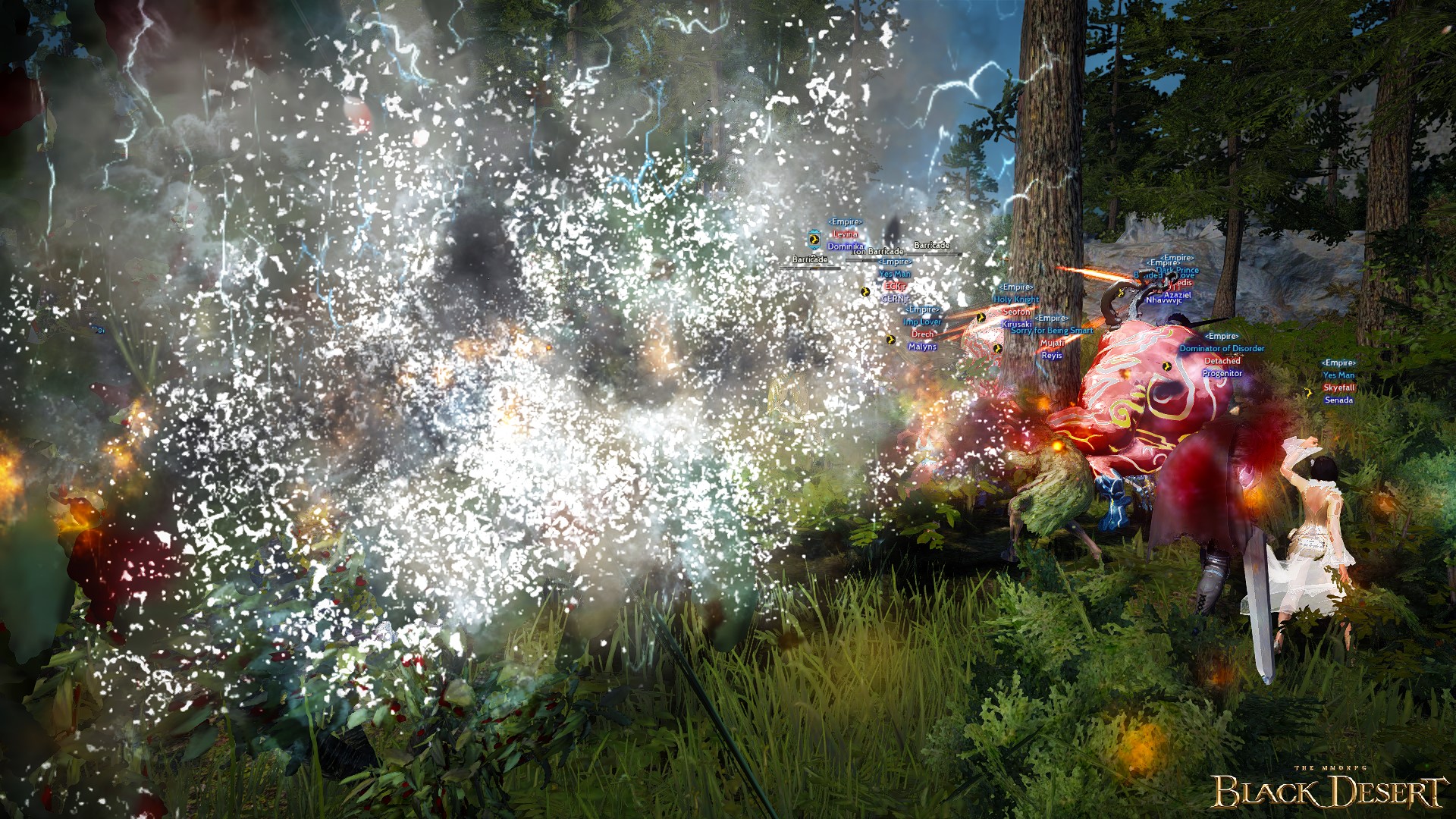 Wrath tried to force their way into Toxic's defenses, but Toxic was able to keep their ground, even though they also had IECA attacking them.
Wrath also undertook another attack on Exile's, but wasn't able to succeed.
One of next guilds to fall under the strike of Ares was SAGA, who didn't manage to defend their fort and was eliminated from the war.
Ares targeted UNITY's fort next and launched an attack. Refusing to bow out of the war like SAGA, UNITY put up a tenacious defense which successfully repelled Ares' force from their base. The relief was short-lived as IECA was next to assault the barricades. The attack was quickly halted and IECA decided to moved out.
At this point Ares set their eyes on Empire. However, Empire defence stood up to the task, and Ares had to fall back. Ares decided to make a second try on UNITY's fort. They were able to cause significant damages but in the and they were forced to fall back again. They did not give up though. After continous attacks Ares was finally able to destroy UNITY's fort.
Meanwhile, Wrath was able to hold their fort and keep their occupied castle safe while other guilds were still attacking each other. When the war time was over Wrath's castle's first gate was still standing and therfore the war was ended.
For the second week Wrath takes control of Calpheon.
[Serendia]
No defensive structures were put up and only MaximuM's forces were found roaming the lands.
One by one Maximum took out its enemies easily and got the control for Serendia's territories.
[Mediah]
With no other contenders for the land, Exalted continues their reign over Mediah for the third straight week.
Thank you.