GM Notes
[GM Note] Black Spirit Emoji
Black Desert
2018-12-26 12:00
Comments 7
Hello, adventurers!
In order to provide you with a more fun way of communication, we've prepared this!
And those are ~ Black Spirit Emojis!
Did you know that you can use these cute Emojis in order to give more zing to your chat while talking with your friends and guildmates!
Let's find out about how to use our cute friends together.
---
First, you can go to the ingame Pearl Shop (F3) > Loyalty and get the Emoji for just 1 Loyalty.
The Black Sprit Emojis can only be bought once per family, and has an expiration date of 30 days.
These are only sold during December 29th, 2018 ~ January 1st, 2019,so please do not forget to buy them!
I bought the Black Spirit Emoji for just 1 Loyalty! How do I use these?
In order to use them in chats, please right click on the Black Spirit Emoji item from the Pearl Inventory.
Next, you can check out the chat window and you can see that there is an additional button for Emojis [E].
By clicking on the [E] button, Tada! you can bring up the Black Spirit Emojis you've just bought!
By Clicking on the Emoji you want to use, the chosen (Emoji) will be shown in the chat window. Let's hit Enter and see what happens!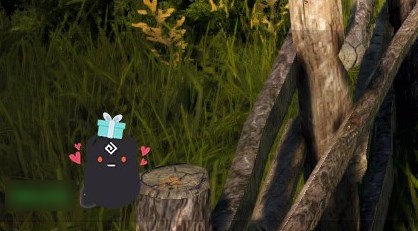 Tada~ A cute Black Spirit with a gift box has appeared on the chat!
---
Now the adventurers can have more fun with these Emojis while chatting with your friends, loved ones and guildmates!
We hope that you will enjoy the end of the year with our cute Black Spirits and we wish that you will have many great adventures in Black Desert as well!
Thank you.
i thnk they gonna dare to put this in pearl shop after loyalty is gone or ended lol
Not worth even a single loyalty point for this stuff.
Escaflowne..Its worth more than 1L..what are u thinking man

Escaflowne, anda jangan julid.
No Black Spirit Emoji at Loyalty Shop. Only Discount Coupon
only sold during December 29th, 2018 ~ January 1st, 2019
"Zing" from Hotel Transylvania, i know that's