GM Notes
[GM Note] [Top Up] How to purchase Acoin using Cherry Credits
Black Desert
2019-04-10 09:00
Comments 1
Hello, Adventurers!
This is The MMORPG, Black Desert.
1. Log in to the Black Desert website with your account.
Sign up through the following link if you are not a member yet: https://account.sea.playblackdesert.com/Member/Join/
2. When you are logged in, select 'Top Up' from the Shop menu.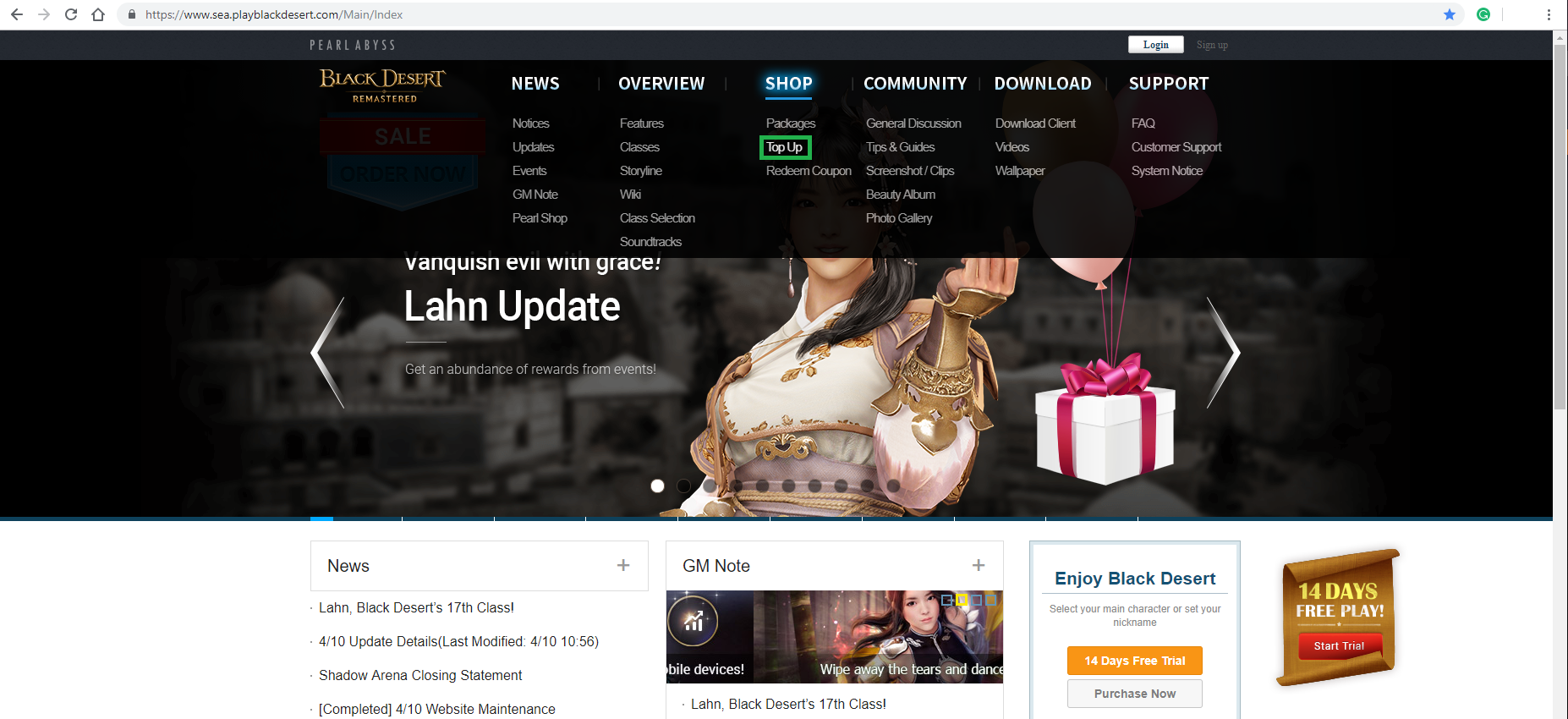 3. Click on the amount of Acoin you wish to purchase.
4. Select Cherry Credits (USD) and click 'Purchase'.
5. Login to your Cherry Credits Account.
6. You will see the details of your Purchase. Please enter your 6 digit security pin and click 'Confirm' to make your purchase.
7. Transaction is complete! The following message will be displayed if your transaction is successful.

Please contact Customer Support if you have any problem purchasing Acoin or if you need help:
i still cannot buy the a-coin it said ' you cannot make purchase with this account, please contact our customer service ' i use steam account