Events
[Event] A Mysterious Knight Appears!
Black Desert
2019-11-27 10:00
Warrior & Ranger Succession arrives on December 4, 2019 (Wed).
"The answer to death's question
depends on how skilled you are."
As you await Warrior and Ranger Succession, go meet the 'Mysterious Knight' who brings increased Skill EXP gain! 
---

Event Period
- November 27, 2019 (Wed) after maintenance ~ February 5, 2020 (Wed) before maintenace (Last modified: 1/21 13:20)
Event Details
① When you defeat monsters during the event period, the Mysterious Knight will randomly appear in hunting grounds. 
  * The message 'A Mysterious Knight appeared nearby!' will be displayed when the Mysterious Knight appears. 
② Talk to the Mysterious Knight to acquire a Skill EXP +100% buff. 
  * This buff effect has a duration of 180 minutes from the moment you receive it. 
  *  If you already have the buff and receive the same buff again, then the buff duration time will be refreshed. (Example: If you re-acquire the buff with 50 minutes remaining on your existing buff, then the duration time will be refreshed to 180 minutes.   
  * The Mysterious Knight will disappear 30 minutes after appearing.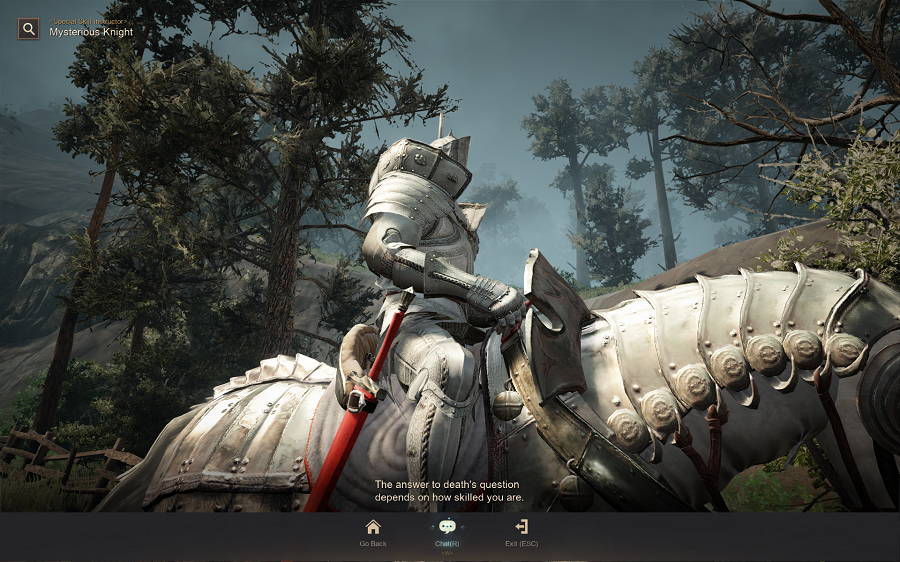 ※ Event Notices
- Pearl Abyss reserves the right to change or cancel the event depending on circumstances. If changes are made, they can be found on this event page.
- Participating in the event using inappropriate methods will result in a cancellation/retrieval of your reward and restriction from the game.
- If you have any questions about this event, please send a ticket through [Support > Submit a Ticket].
- Content not listed on this page follows the [Black Desert Event Rules].