Events
[Winner Announcement] Re-Imagine 100 Years of Famous Paintings! Event Winners
Black Desert
2020-08-28 18:10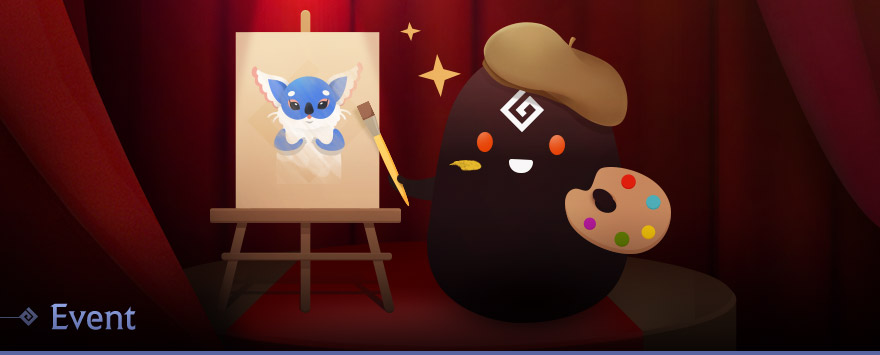 Greetings Adventurers!  
 
We were thrilled by the amount of amazing and wonderful submissions uploaded for the Re-Imagine 100 Years of Famous Paintings!" event! (❁´◡`❁) 
 
Thank you to all our Adventurers who participated, and now we will announce the winners of the Excellence Prizes and Grand Prizes! Congratulations!   
◆ Event Rewards 
Category 

Rewards 

Excellence Prizes 

 

Merv's Palette (30 Days) x1 




Fine Accessory Box lll x1 

Special Permanent Title: [It's That Easy] 

Grand Prizes  

 

Merv's Palette (30 Days) x1 

 

Blessing of Old Moon Pack (30 Days) x1 
◆ Grand Prize Winners  
Family name 

Everild
Sarsi
LeonClan
BrettSeven10
Starsfall
Ibarra
CaffeLatte
Sylphias
Arima
Hyuga
◆ Excellence Prize Winner  
Family name 

HouseCoyleartuz
Bowman
Kuchi
CHLDRN
Cavalier
Himekawaru
CORPS
H3CAT3
Projectionist
Alexstrasza
DeeArc
Zeinn
Ohgerton
LoIiCops
Aurafyre
BetaPlayer
Simy
Urzan
LimitlessZ
Arankaru
Shivaz
Hogami
KalanDeBomba
Mondlicht
Kudawesome
CZYOS
Xerophora
HeroToZero
GonewitheWind
Rainbow
Gouf
SweetDan
Maleun
Pokolans
Barong
Kiyoumizu
Rchrd
Castillano
Jhay
Monferaigne
Sempai
Pomatoes
Pooff
Hirrai
Skelterhelter
Delavo
IronAids
Silverback
Crisalis
FiroFoxy
Zxn99
Winterbourne
DeJure
Eareandel
YZXJogja
DugongBughaw
TanteAraa
Treisprezece
ToyzFX
Saelanzer
CybrDemon
Saelanzer
Eviscerate
Enchelon
Uzumaki
Heilung
 
 
 
 
Once again, thank you to all the Adventurers who participated in this event.