Events
[Winner Announcement] Enjoy Pearl Abyss' 10th Anniversary Together! Event Winners
Black Desert
2020-09-23 10:00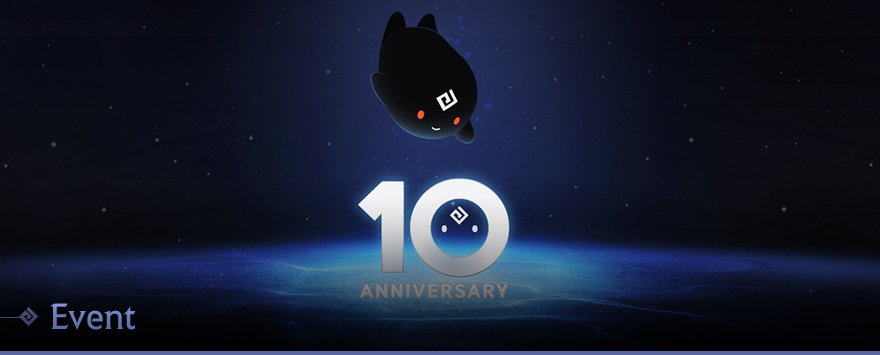 We were thrilled to see so many wonderful screenshots using the Coral Furniture Set from the 10th anniversary coupon.
Now, we would like to announce the event winners. Congratulations!
Enjoy Pearl Abyss' 10th Anniversary Together! Event Winners
*  Winners are listed by their Family names. You use Ctrl+F to search for you name quickly.  
Event WInners

H3CAT3

Rameth

DiepLunar

SHERZA95

Xerophora

XxGodWillxX

Coen

Nafri

Huidrom

Luceid

Shiyu

FiroFoxy

Saelanzer

MAVERICKA

ShuRy

LeonClan

ReinsWoth

RadicalSiege

DivineSavior

Villanelle

Furubayashi

MomoMiaow

Urzan

Hawthorn

Zeveon

Kamasutrah

FluffyButts

Grimhald

Ravacaryn

MXHUNTER
※ Event Notices 
- Pearl Abyss reserves the right to change or cancel the event depending on circumstances. If changes are made, they can be found on this event page.
- There may be restrictions on trading/selling event items, and they may have usage expiration dates and different binding settings. These items cannot be transferred or restored due to this reason.
- Please refer to the in-game item description for details on whether the item is bound. Items that were sent or used as intended cannot be recovered.
- Participating in the event using inappropriate methods will result in a cancellation/retrieval of your reward and restriction from the game.
- If you have any questions about this event, please send a ticket through [Support > Submit a Ticket].
- Content not listed on this page follows the [Black Desert Event Rules].