Notices
[Notice] [Completed] March 10 Partial Maintenance
Black Desert
2021-03-10 16:20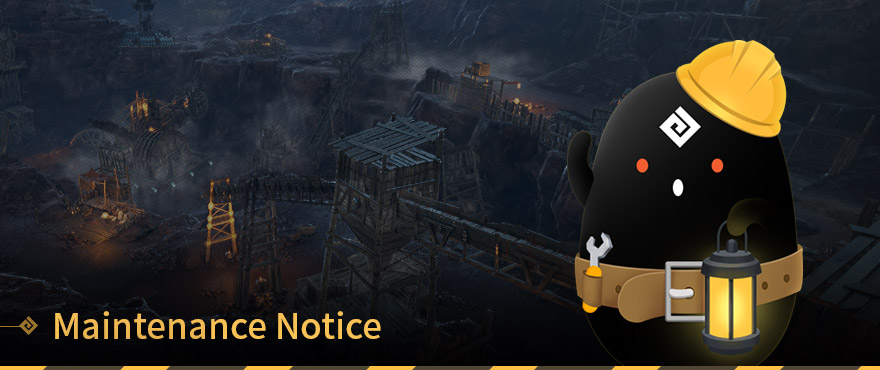 Greetings Adventurers,
We will be performing a partial maintenance on March 10, 2021 (Wed) at 16:40 (GMT+8). Please refer below for the exact details to plan your gameplay accordingly. 

■ Reason: 
● Reverted the mass processing related content updates to the state before the March 10th update.

During the March 10 update, we changed mass processing so you will produce the maximum amount possible even if you don't have all the materials needed to succeed in mass processing a certain amount. However, we discovered an issue where mass processing the remaining amount of materials, you would still successfully obtain one whole product. As a result, we performed an emergency partial maintenance to revert this change. Please note that we will examine the logs for any cases where more processed products were obtained than materials used and retrieve them. Although our goal was to provide a quality-of-life change as soon as possible, we instead created an issue. We apologize to our Adventurers, and we will work harder to provide this update in the future ina better state.

E.g.) You normally need Maple Timber x5 to obtain Maple Plank x1, but the issue was that when you mass produced with less than five Maple Timber, you would still obtain one Maple Plank.
■ Maintenance Impact: 
- Unable to access the set of server(s) undergoing maintenance.  
■ Maintenance Details 
- Affected Server(s) and Maintenance Schedule:
First Set of Servers Undergoing Maintenance 

(16:40 – 1 hrs) 

Second Set of Servers Undergoing Maintenance 

(Begins once First Set is Finished) 

Calpheon-1
Balenos-1
Heidel-1
Serendia-1
Season Server 1
Valencia-1
Mediah-1
Kamasylvia-1

Calpheon-2
Arsha-1
Balenos-2
Season Arsha Server 1
Olvia-1
Marni
- Once maintenance begins, you will be disconnected from the server(s) even if you are waiting in-queue. 
- If you are still playing the game before the maintenance time, please move your character to a safe location (safe zone) before maintenance begins. 
- If you exit the game while in a combat zone, your character and/or mount can be attacked by monsters or other Adventurers. 
- Adventurers in the affected server(s) should move their characters to a safe location or a different server. 
- Adventurers can access the game normally in servers not undergoing maintenance. 
- Maintenance times are subject to change, extension, and/or early completion and any changes will be provided as an update on this site. 
We appreciate your patience and support while we work on providing you with better services. 
Thank you!