GM Notes
[GM Note] Dive Into the Rewards of the 2021 Heidel Ball!
Black Desert
2021-06-19 21:34
Comments 13
Thanks to your amazing passion and support, we've managed to wrap the 2021 Black Desert Heidel Ball that took place on Saturday, June 19 from 16:00 – 19:43.
We would like to once again thank all our Adventurers for the love and support you've shown Black Desert. And for Adventurers who may have the missed ball, let's dive right into the spectacular rewards and moments shown at the Heidel Ball!
📣 Introducing the Amazing Rewards of the 2021 Black Desert Heidel Ball!
[2021 Black Desert Heidel Ball] PD's Gifts

ADVI-CEOF-HEID-EL21

Advice of Valks (+150)

WAVE-OFCR-ONST-ONES

Cron Stone x500

WAVE-OFEX-CHCO-UPON

Main Weapon Exchange Coupon x1

Awakening Weapon Exchange Coupon x1

Sub-weapon Exchange Coupon x1

WAVE-OFPI-RATE-LOOT

Slippery Scallywags Treasure Chest

 

Chest Contents:

[Event] Blessing of Old Moon Pack (7 Days)

Horse Emblem: Golden Horse (Tier 8)

Young Crimson Dragon

Caphras Stone x300

Cron Stone x500

[2021 Black Desert Heidel Ball] Quiz Gifts

J's Special Scroll x5

Will be sent to your in-game mailbox during the maintenance on June 23, 2021 (Wed).

 

* Your Family must have logged in to Black Desert at least once before the end of the broadcast on June 19, 2021 to be eligible.

 

* Mailed rewards must be claimed before the maintenance on July 28, 2021 (Wed).

Cron Stone x100

Family Inventory +1 Expansion Coupon x2

Mysterious Blue Conch x50

Advice of Valks (+80) x1

[Event] Shining Shakatu's Seal x10

Caphras Stone x100

Mystical Artisan's Memory Bundle x1

Cron Stone x200

[Event] Rare Tungrad Accessory Box x1

[2021 Black Desert Heidel Ball] Music Video Gifts

SEEW-HATI-SWRI-TTEN

Fine Accessory Box III x1

THE1-00WA-SWOR-THIT

Item Collection Increase Scroll (60 min) x5

[Event] Lara's Warm Black Tea x3

[2021 Black Desert Heidel Ball] Suprise Appreciation Gift

J's Hammer of Loyalty x1

The exact details will be announced in a future notice.
- Coupons must be redeemed and have their items claimed from Web Storage/in-game mailbox before they expire and disappear on July 31, 2021 at 23:59.
📣 Scenes from the 2021 Black Desert Heidel Ball
▲ Our MC Jun Heo diligently rehearsing!
▲ The Pearl Abyss Sound Team's performance setting the mood for the Heidel Ball's opening!
▲ Welcoming our Adventurers worldwide to the online audience!
▲ Black Desert PC & Console's Executive Producer, Jae-hee Kim, saying hello!
"Hello, Adventurers."
▲ Je-seok Jang, the Black Desert Game Design Department Head, announcing the game's future direction and plans!
▲ It's the Live Quiz Show with Adventurers worldwide!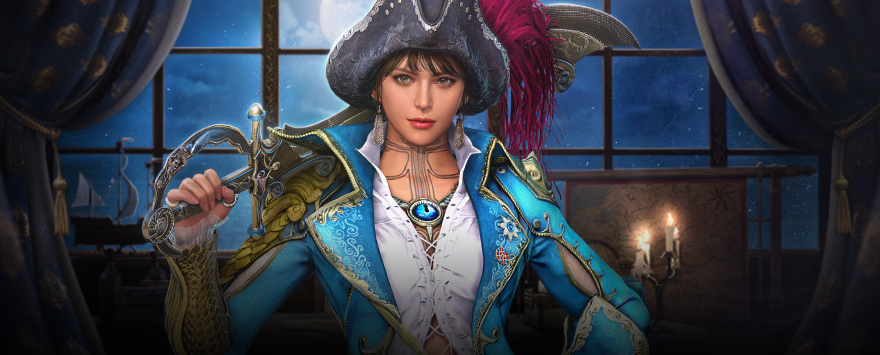 ▲ Revealing our newest class! Corsair, a pirate with big dreams.
▲ The Keyword Talk, a chance for us to discuss feedback from Adventurers worldwide!
▲ Sadly, it's time to say goodbye...
---
Unfortunately, we weren't able to meet our Adventurers in-person due to COVID-19, but we still truly appreciate the meaningful time we spent online with our Adventurers who love Black Desert.
If you want to relive the 2021 Black Desert Heidel Ball, check out the video linked below!
With our Adventurers amazing passion and support behind us, we will continue to do our best to make Black Desert the best MMORPG it can be.
Thank you.