GM Notes
[GM Note] 04/07 Conquest War Report
Black Desert
2018-04-13 16:00
Comments 13
Greetings, Adventurers!
This is The MMORPG, Black Desert.
Another Conquest War is behind us and this was the first-time guilds could occupy Mediah!
Read below for the results and summaries!
Conquest War April 7, 2018

Territory

Victorious Guild

Participating Guilds

TAX

(Silver)

Balenos

TangDynaSty

TangDynaSty

Exalted (Occupying Guild)

CQRealm

Sinister

4,476,954,184

Calpheon

ROBBED

Garuda

Exile

KillOnSight (Occupying Guild)

Avalon

MaximuM

ROBBED

7,366,613,669

Serendia

Toxic

Sinister

Toxic

Temasek

Evolution

Ares (Occupying Guild)

Empire

Instinct

IECA

4,215,768,834

Mediah

YouSalty

Noodle

YouSalty

1,487,966,768
[Balenos]
Exalted was brought down to its knees as TangDynaSty proved its superiority in battle. Sinister quickly followed suit and eliminated CQRealm. This led to a brawl between TangDynaSty and Sinister as they were the only ones remaining. TangDynaSty came out on top and occupies Balenos this week.
[Calpheon]
KillOnSight defended the castle while ROBBED, Exile, Avalon, MaximuM took turns laying siege to it. KillOnSight put up an impressive and tenacious defense as the other guilds put the pressure on them. The battle was brutal and KillOnSight gave no quarter to the attackers. Even as the gate finally broke, they fought on and ensured that whatever ground the attackers gained was earned. Eventually, Exile dealt the final blow and KillOnSight was defeated. Now, it was every guild for themselves. Exile went out and laid waste to Avalon but was later defeated by ROBBED. ROBBED then went on to storm MaximuM's command post, took it down, and became the ruler of Calpheon.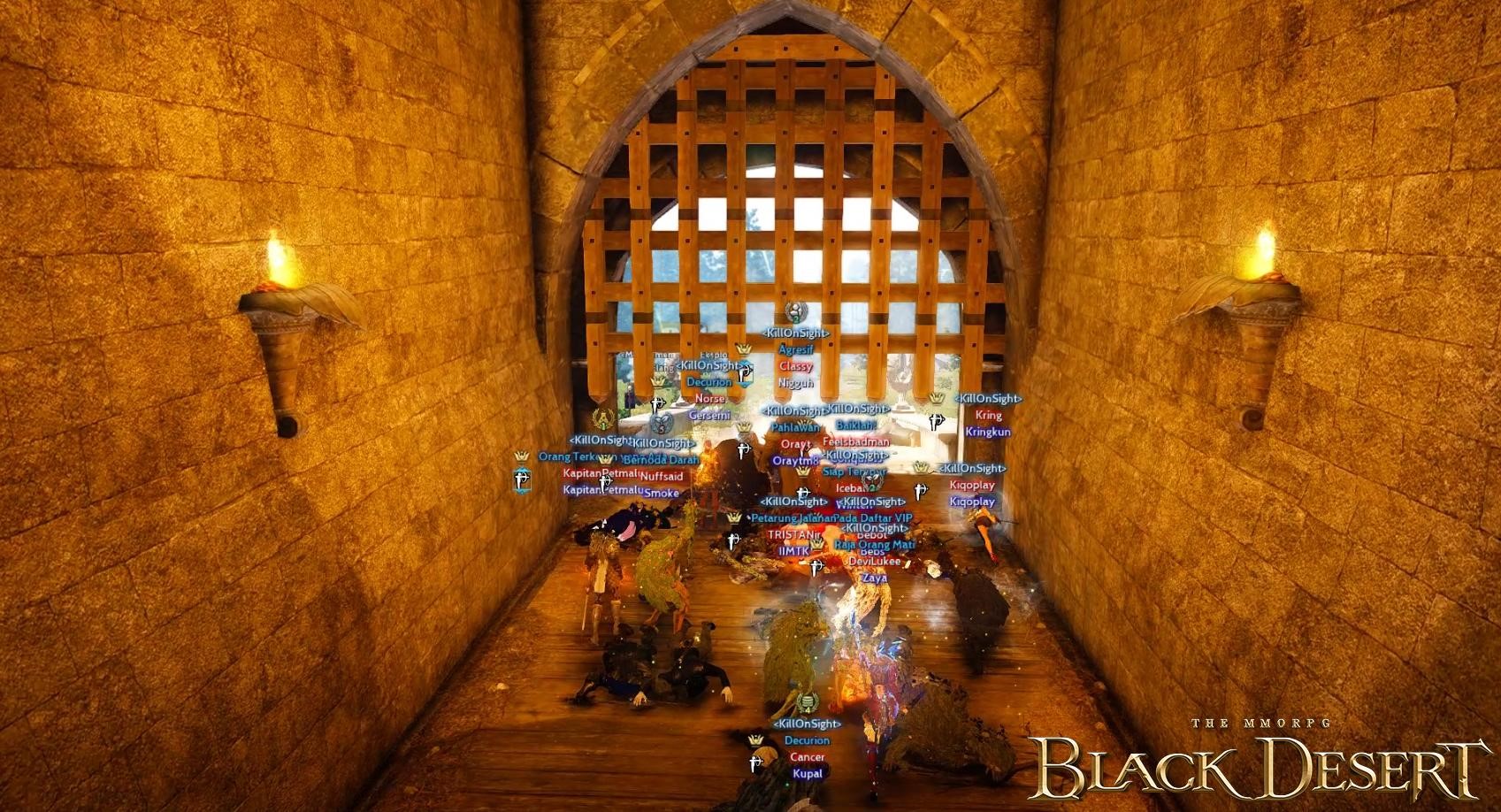 [Serendia]
Empire was the first to fall in Serendia as their fort was destroyed by Ares. Next in line was Evolution, despite its valiant efforts, as it was overwhelmed by Instinct. Then Instinct continued their rampage and eliminated IECA. This made Ares realize that Instinct was a threat. So, the two guilds fought it out on the battlefield. Ares was able to exploit a weakness in Instinct's defenses and laid waste to its fort. Toxic, who had survived an attack from Ares earlier, staged a massive counterattack. Ares was unable to defend its fort and Toxic secured its victory in Serendia.
[Mediah]
This week was the first Conquest War in Mediah. However, it ended in a blink of an eye. YouSalty attacked Noodle's undefended fort and conquered Mediah.
Another war filled with intense battles has ended. We can't wait to see the battles that will unfold during the next Conquest War!
Black Desert Team