Notices
[Notice] [Completed] May 20, 2022 (Fri) Temporary Maintenance for All Servers
Black Desert
2022-05-20 09:00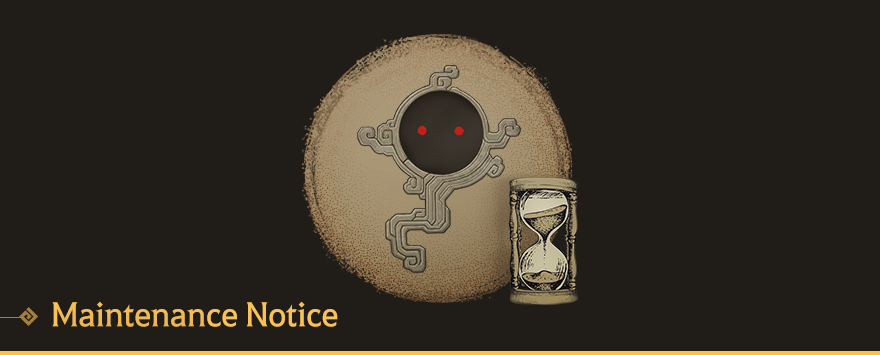 Hello, Adventurers!


We will be performing a temporary maintenance of all Black Desert servers on May 20, 2022 (Fri). Please note that you will not be able to access the servers during this maintenance. 
---
■ Temporary Maintenance
- Maintenance Period: May 20, 2022 (Fri) at 09:02 AM - 12:00 PM 11:10 AM (GMT +8)
- Affected Service(s): Black Desert game servers
- Impact: All Black Desert servers will be unavailable.
* Once maintenance begins, you will be disconnected from the game even if you are waiting in-queue.
* Please move your character to a safe location (safe zone) before exiting the game/maintenance begins in order to avoid being attacked by monsters or other Adventurers.
* You may receive an error message if you try to sign-up on our website during the maintenance.
* If you receive an error message stating that you are already logged in after the maintenance, please try restarting your client. 
■ Maintenance Reason
● Server Stabilization
---
We appreciate your patience and understanding while we work on providing you better service.

Thank you!