Notices
[Notice] [Completed] June 9 (Thu) Marni Server Maintenance
Black Desert
2022-06-09 18:23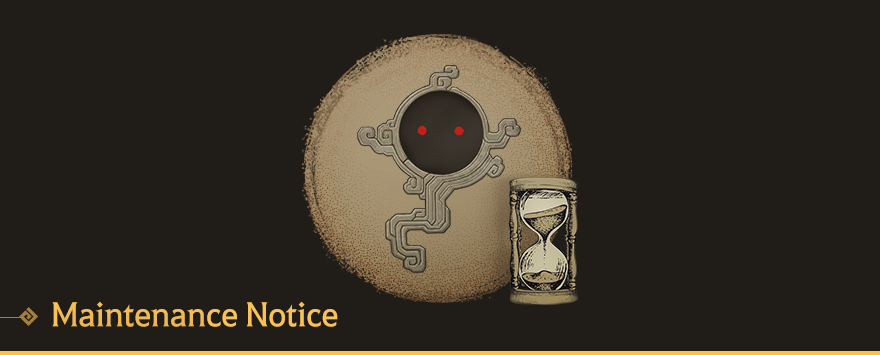 We will be performing maintenance for the Marni server on Thursday, June 9. Please refer below for more information.
---
■ Maintenance Details
- Affected Server(s): Marni
- Schedule: June 9, 2022 (Thu) 18:40 - 19:40 19:32 (Estimated Time: 1 Hour)
* Once the Marni server maintenance ends, the Arena of Solare, Red Battlefield, Battle Arena, etc. will no longer be under maintenance.
* The maintenance may end earlier than the time listed above.
■ Maintenance Impact
- Unable to access the Red Battlefield, Battle Arena, Arena of Solare, Erethea's Limbo, Old Moon Grand Prix, and Atoraxxion Boss Chambers.
* If you are in an active Arena of Solare match when the maintenance begins, please note that this match may be recorded as being deserted.

■ Maintenance Reason
- Increase the number of available battlefields in the Arena of Solare to provide a more optimal experience during the preseason.
- Fix the issue where HP sometimes does not properly recover when using HP recovery items or skills in the Marni server.
Additional Notices
- If you are still playing the game before the maintenance time, please move your character to a safe location (safe zone) before maintenance begins.
- If you exit the game while in a combat zone, your character and/or mount can be attacked by monsters or other Adventurers.
- Adventurers in the affected server(s) should move their characters to a safe location or a different server.
- Adventurers can access the game normally in servers not undergoing maintenance.
- Maintenance times are subject to change, extension, and/or early completion and any changes will be provided as an update on this site.
---
We appreciate your patience and support while we work on providing you with better services.
Thank you!