Notices
[Notice] [Completed] July 15, 2022 (Fri) Temporary Maintenance for All Servers
Black Desert
2022-07-14 20:40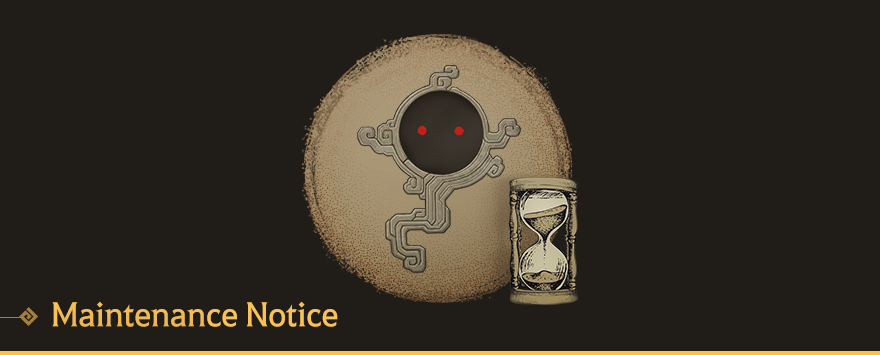 Hello, Adventurers!


We will be performing a temporary maintenance of all Black Desert servers on Friday, July 15, 2022. During the maintenance, Game Login and Web Central Market will be temporarily unavailable.
Please refer below for more details regarding the maintenance.

---

■ Maintenance Details
- Affected Service(s): Game Servers and Web Central Market
- Schedule: July 15, 2022 (Fri) 07:00~08:40 09:30 (Approximately 2 hours 30 minutes)
■ Maintenance Reason
- Adjust the damage rate of certain classes' mounted skills.


■ Maintenance Impact

- Unable to log in to the Game
- Unable to use Web Central Market
- Unable to send items in Web Storage to the in-game mailbox (B).
---
We appreciate your patience and understanding while we work on providing you better service.

Thank you!

Additional Notices
* Once maintenance begins, you will be disconnected from the game even if you are waiting in-queue.
* Please move your character to a safe location (safe zone) before exiting the game/maintenance begins in order to avoid being attacked by monsters or other Adventurers.
* You may receive an error message if you try to sign-up on our website during the maintenance.
* If you receive an error message stating that you are already logged in after the maintenance, please try restarting your client.