Events
[Event] The Mysterious Knight is Here for Nova~
Black Desert
2021-01-06 10:00
The Mysterious Knight has come to meet the awakened Nova! ᕕ( ᐛ )ᕗ 
Talk to the Mysterious Knight who appears randomly 
In hunting grounds to gain the Skill EXP +300% buff!
Event. The Mysterious Knight is Here for Nova~
Event Period
- January 6, 2021 (Wed) after maintenance – January 20, 2021 (Wed) before maintenance
Event Details
① During the event period, the Mysterious Knight will randomly appear in hunting grounds when you defeat monsters.
* When the Mysterious Knight appears, you'll see the system message "A Mysterious Knight appeared nearby!".
② Interact with the Mysterious Knight to obtain the Skill EXP +300% buff.
* These buffs have a duration of 180 minutes that count down the moment you get them.
* If you already have the buff and receive it again, the buff duration time will be refreshed. (Example: If you reacquire the buff with 50 minutes remaining on your existing buff, then the duration time will be refreshed to 180 minutes.
* The Mysterious Knight will disappear 30 minutes after appearing.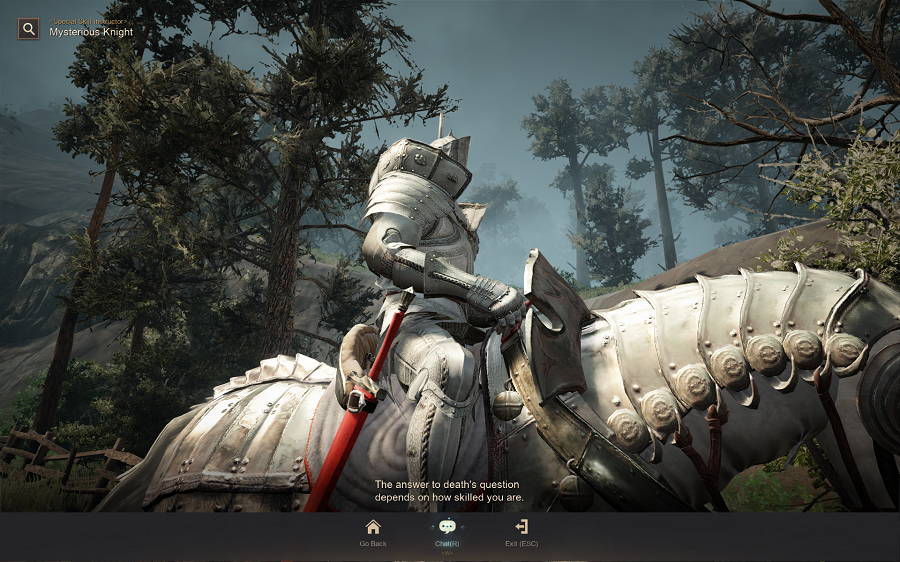 ※ Event Notices
- This event is applicable to all servers.
- The event buffs will stack with any already existing skill EXP buffs on the normal servers.
- Pearl Abyss reserves the right to change or cancel the event depending on circumstances. If changes are made, they can be found on this event page.
- Participating in the event using inappropriate methods will result in a cancellation/retrieval of your reward and restriction from the game.
- If you have any questions about this event, please send a ticket through [Support].
- Content not listed on this page follows the [Black Desert Event Rules].