GM Notes
[GM Note] Secret Quest Challenge: The Tale of the Fallen Kingdom... what's the key to unlocking the mystery?
Black Desert
2019-08-10 18:00
Comments 15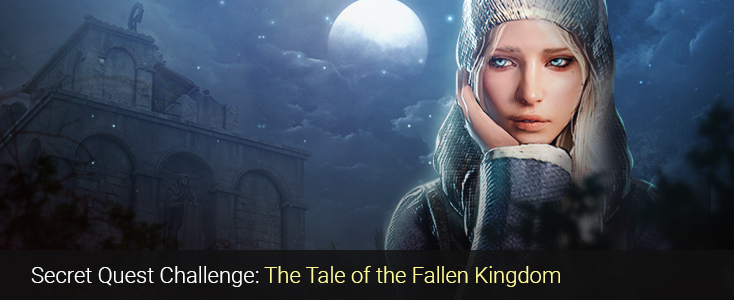 [Last Modified: 2019/08/10 (Sat) 18:00 GMT+8]

---
Greetings Adventurers, 

The Secret Quest Challenge: The Tale of the Fallen Kingdom, which simultaneously started across the world on July 31st at 21:00, has spurred on our Adventurers' investigative and adventurous spirit.

Thanks to the cooperation and enthusiasm of Adventurers across the world, the hidden stories are being uncovered one by one.

We will also be giving assistance through the GM Note by providing you with clues to unravel the mystery.


Adventurers, we hope this helps you out, good luck. 
---
What the freakin relationship between valencia and the storyline?
is That PvP activate Icon in middle?
need more hints GM... and why the key on muiquun ? why william go to muiquun only for burried his key ?? why didnt he go to margoria and feed that key to nineshark ?
make sense a bit though,,
1) On part 3/4 forgot,, william said that the moment he wrote the journal, he was about to get caught , so = ready to be in muiquun
2) burry = Dig = only can dig in desert
need red key rngesus spawn
need more hints for the united as one
if im right those numbers might be coordinates
PLEASE DELETE THIS EVENT!
The worst Quest/ Clues in the history of all games i guess ....1/10