Last Edit : Apr 19, 2020, 15:43
# 1
Inorder to support massive player in BDO SEA, I recommend Pearl Abyss to add more server/channel.
Lagging/Desync is far more worst compare to before.
It is from Bad to Worst during Node War + Peak Time where all players are squeezed together in Channel-2.
Please Give us Heidel-2 , Mediah-2 or Kama-2 .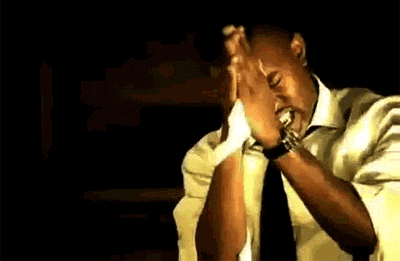 Last Edit : Apr 19, 2020, 18:10
# 2
I absolutely agree on this. +1 on adding more servers.
With now quarantine/lockdown/movement restriction, you can see how crowded the servers. It's hard to get a spot to grind especially during node war. Right now with fishing event, we have some players getting disconnect/reconnect and crash when trying to AFK fish in Terrmian Beach area (they were fine on other places in the map, surprisingly). I know this situation might not be permanent (as people will leave/quit the game once the covid-19 is over) - but it's not wrong to add at least 1 or 2 servers. Not to mention, Olvia-1 is always overrun.
I really hope that PA/BDO will take this suggestion. Plus, we have so many contents to come that requires us to grind for the mats!
Last Edit : Apr 19, 2020, 18:29
# 3
+1 to this post. PA should include more servers to accomodate the growing population of SEA server. Makes it a little bit easier to find spots for some peaceful grinding. Also less lag overall at crowded spots like cities and world bosses.
Last Edit : Apr 19, 2020, 22:40
# 4
Agreed on this as well. It's always a pain to look for a grinding spot before the Movement Control Order/Circuit Breaker/Lockdown/Quarantine. And now it's getting worse. Every grinding spot will be full.
From time to time (especially during NW), my BDO will greet me with beautiful gradient in-game wallpaper which tells me "Oi! Time to logout."
Last Edit : Apr 20, 2020, 05:06
# 5
With all this lockdown going on, I believe it can't be done so soon. But hope i'm wrong.
What we can do now is just be patient and pray that this current situation would be over soon. And wishing all PA employees to stay healthy so they can keep doing great job for our beloved BDO.
Last Edit : Apr 20, 2020, 08:37
# 6
This! Good god, please! We need more channels hahaha.
Last Edit : Apr 20, 2020, 15:04
# 7
Last Edit : Apr 26, 2020, 23:08
# 8
Last Edit : Apr 27, 2020, 13:18
# 9
+100
Last Edit : Apr 27, 2020, 15:19
# 10
Yes they need to add more server in SEA region huarghh everyday lag in city