Last Edit : Aug 26, 2020, 11:27
# 1
If I create Hashashin as a normal character and a different seasonal character, will I get both seasonal and Hashashin pre-creation rewards?? Or I have to create a seasonal Hashashin only. PS: I wanted to play Mystic for this season so I was not really into Hashashin atm
Last Edit : Aug 26, 2020, 16:18
# 2
From what i'm reading in the event notes, it has to be a Seasonal Hashashin.
Then again, you should try to clarify this via ticket as I do not have the official answer to this.
Last Edit : Aug 27, 2020, 09:19
# 3
Hi, you will get both rewards. They just made it an option where you can make Hashashin only to hit 2 birds with 1 stone. So it's up to you if you want to make/level 2. Personally, if you're leveling youre Hashashin anyway, might as well make it the season character.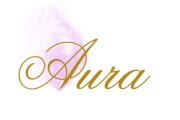 Last Edit : Aug 27, 2020, 09:08
# 4
Thanks for the info, i guess i'll go with Hashashin. Can't miss those sweet rewards.
Last Edit : Aug 27, 2020, 09:22
# 5
I personally don't like the Hashashin as well, but I'm making 1 for the rewards, which will ultimately help the other characters that I like. Goodluck on your Autumn Season Adventure!
P.S. I think most are creating Hashashin for this season.