EDGE | Dynamic & Casual Guild
Sep 28, 2022, 19:48 (UTC+8)
97 1 0 0
Last Edit : Sep 28, 2022, 20:01 (UTC+8)
# 1
WELCOME TO

EDGE

!
A DYNAMIC & CASUAL INTERNATIONAL GUILD CATERING TO YOUR LIFESKILL NEEDS FROM OUR HOME TO YOURS!

✔ NOVICES, RETURNEES, AND VETERANS ACCEPTED ✔
Our Lifeskill-centric Guild serves as an abode for all individuals seeking a Cordial and Tranquil environment
|

OUR IDENTITY

|
We strive to provide an engaging platform for players to Learn from Experiences shared within our community
Offering Exclusive Curated Activities based on the interpretation of Fun
|

OUR OPERATIONS

|
We Connect with our Members through interactive engagements in-game and on Discord
Our notable Special campaigns incorporates the Lifeskill and Combat aspects of Black Desert Online
[Depicted in the following images as examples: Edge's Arena of Arsha Tournament, and Santa Hunt]
While Scheduled Events create opportunities for Relationship Development between individuals within our community
[Depicted in the following images as examples: Edge's 'Vell,' 'Khan,' and 'Guild Boss' Incursions]
Our PEOPLE CONVEYANCE SYSTEM encompasses the utilisation of Functions and Assets which include (but are not limited to) 'Command-to-Gather' (CTG), 'Lafi Bedmountain's Upgraded Compass,' 'Guild Galley,' 'Carracks,' and horses
|

OUR PRODUCTS

|
Our specialists translate knowledge into understanding with Essential in-game Solutions through creative initiatives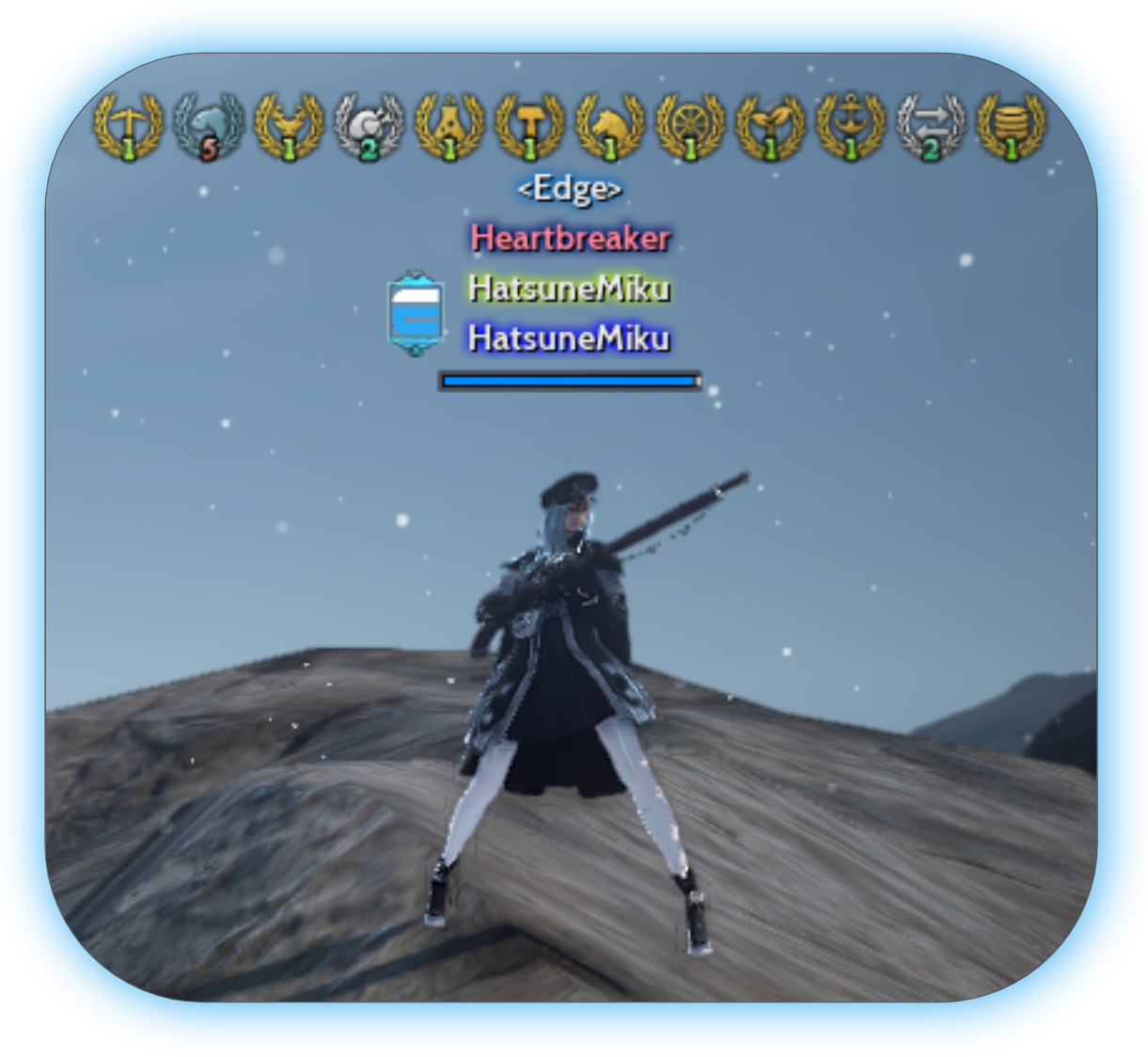 ✔ APPLY TODAY ✔
We look forward to having you onboard as we Embark on this Journey together! Visit our DISCORD today!
Join Us in '3 Simple Steps' by referring to the infographic below
See you on the other side!