#Rookie
#Tip
#Life Skill
#PvP
#PvE
#Skill
#Customization
#Item
BDO How To Add Crystal Slots To Outfits
Nov 26, 2022, 15:30 (UTC+8)
91 1 0 0
Last Edit : Nov 26, 2022, 15:30 (UTC+8)
# 1
Hello Adventurers,
Outfit slots will allow you to improve the stats of your character. Make your character as strong as possible by adding crystals to your gear by following these easy steps below.
To start, you need to have an outfit purchased from the Central Market or Pearl Shop. There are three categories of Ancient Spirit Crystal that you can add to your outfit,
1. Speed -> +2 speed ( most people go for this as the other stats get maxxed with food / elixir / draughts )
2. Valor -> +1 crit
3. Viper -> +1 Attack / Casting Speed
In this guide I will focus on Ancient Spirit Crystal Speed.
Items Required:
1. Black Sprit Claw
2. Crafted Costume
3. Equipment Tailoring Coupon
4. Pearl Outfit
The first item you need is the Black Spirit's Claw that you can craft after purchasing three Black Spirit's Claw Pieces from the Central Market.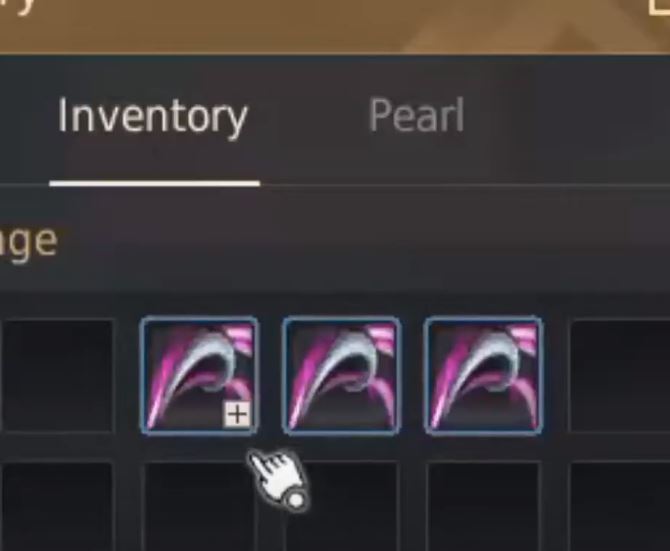 You will also need a craftable costume. Calpheon Noble, and Serendian Formal Suit can be used to obtain the speed crystal. It can either be crafted in Costume Mills or purchased from the Central Market. If you are unsure, you can hover over the item, in this case it says "If you use an equipment tailoring coupon you will get the same item as a costume, with an additional effect of Movement Speed +2". This is the effect we are after.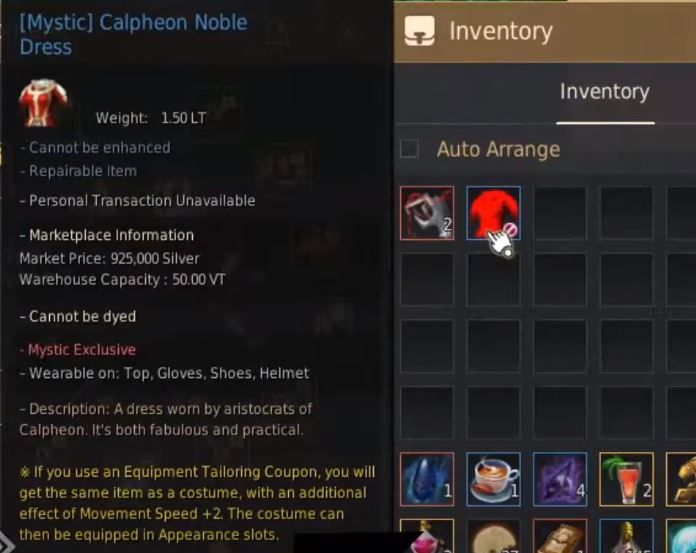 Next is the Equipment Tailoring Coupon that can be purchased from the Central Market and Pearl Shop.
Once you have crafted the costume, just use the tailoring coupon on it to convert it into a "pearl" item. Basically allowing you to equip it in the costume slots rather than gear slots. Once you have obtained the pearl crafted costume, just open up the processing tab (L) and select Heating. Heat up the outfit and you will obtain an outfit crystal.
Now open up the enhancement window and select the outfit you want to add the crystal to and enhance it with the black spirit claw you have made. This allows you to infuse the outfit with a crystal.
Hope is this useful to any new adventurers, or returning adventurers who may have missed the update or are not aware of this method for maxxing your stats.
Happy Adventuring!