Notices
Sep 2, 2022, 13:13 (UTC+8)
[Complete] September 2 (Fri) Central Market Maintenance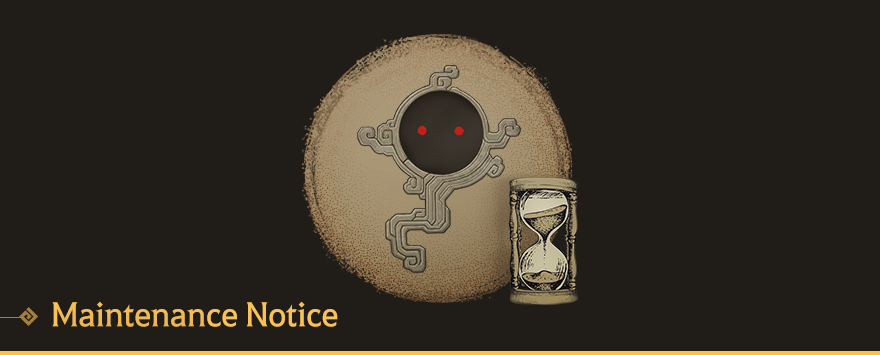 Greetings, Adventurers,

The Central Market maintenance has been completed as of Friday, September 2 13:15 (GMT+8)

This maintenance was conducted in preparation for a future content update. The following items that were listed on the Central Market have been moved the warehouse.
Ash Sap, Maple Sap, Pine Sap, Birch Sap, Fir Sap, Cedar Sap, White Cedar Sap, Acacia Sap, Elder Tree Sap, Palm Sap, Cactus Sap, Moss Tree Sap, Loopy Tree Sap, Thornwood Sap, Snowfield Cedar Sap

 

Fruit of Crimson Flame, Fruit of Abundance, Fruit of Nature, Fruit of the Sun, Fruit of Enchantment, Fruit of Magic Power, Fruit of Destruction

 

Purple Pink Flower, Yellow Flower, Sky Blue Flower, Violet Flower, Blue Flower

 

Lizard Hide, Worm Hide, Raccoon Hide, Weasel Hide, Bear Hide, Yak hide

 

Snake Meat, Scorpion Meat

 

Cream, Cheese, Butter, Egg, Milk, Trace of Hunting, Pepper, Garlic, Onion, Hot Pepper, High-Quality Pepper, High-Quality Garlic, High-Quality Onion, High-Quality Hot Pepper, Special Pepper, Special Garlic, Special Onion, Special Hot Pepper

 

Rough Stone, Dead Tree Essence, Volcanic Umbrella Mushroom, Bracken, Trace of Hunting

 

Thank you for your understanding.
---
Greetings, Adventurers.
We will be performing maintenance for the Central Market on Friday, September 2. During this time, the in-game and web Central Market will not be accessible.
Please refer below for more details.


---
■ Central Market Maintenance Details
- Affected Service(s): Central Market and Web Central Market
- Maintenance Schedule: September 2, 2022 (Fri) 12:30 ~ (approximately 30 minutes)
■ Maintenance Impact
- The in-game Central Market will be unavailable.
- The Web Central Market will be unavailable.
- Cannot transfer items from the Web Storage to in-game
■ Maintenance Reason
- The Central Market will be undergoing temporary maintenance in preparation for future content updates.


Additional Notices
- Please avoid using the Central Market shortly before maintenance.
- The in-game Central Market and web Central Market service will be temporarily unavailable during maintenance; other content may be used as normal.
- Maintenance times are subject to change, extension, and/or early completion, any changes will be provided as an update on this site.
We appreciate your patience and understanding while we continue to work towards improving the quality of service for our Adventurers.