Notices
Nov 25, 2022, 10:30 (UTC+8)
[Complete] November 25 (Fri) Central Market Maintenance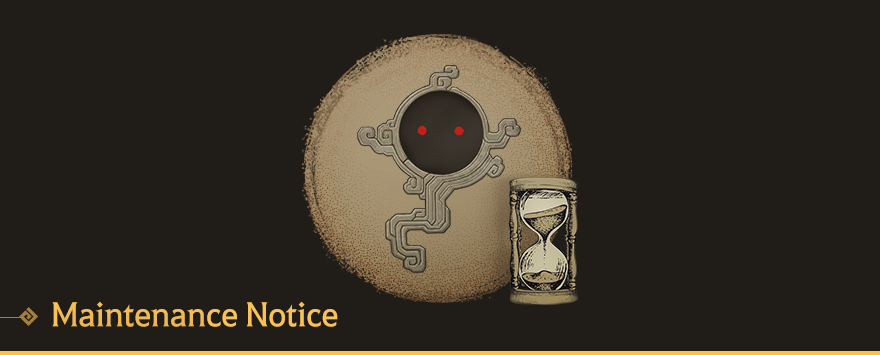 The Central Market maintenance has been completed as of Friday, November 25 at 13:00 (GMT+8). 
This maintenance was conducted in preparation for a future content update, and the following items that were listed on the Central Market have been moved to their respective owner's warehouse. 
Whale Tendon Potion

Superior Whale Tendon Potion

Whale Tendon Elixir

Tough Whale Tendon Elixir

Blue Whale Tendon

Forbidden Book

Manshaum Voodoo Doll

 
---
Greetings, Adventurers.
We will be performing maintenance for the Central Market on Friday, November 25. During this time, the in-game and web Central Market will not be accessible.
Please refer below for more details.


---
■ Central Market Maintenance Details
- Affected Service(s): Central Market and Web Central Market
- Maintenance Schedule: November 25, 2022 (Fri) 12:30 ~ (approximately 30 minutes)
■ Maintenance Impact
- The in-game Central Market will be unavailable.
- The Web Central Market will be unavailable.
- Cannot transfer items from the Web Storage to in-game
■ Maintenance Reason
- The Central Market will be undergoing temporary maintenance in preparation for future content updates.


Additional Notices
- Please avoid using the Central Market shortly before maintenance.
- The in-game Central Market and web Central Market service will be temporarily unavailable during maintenance; other content may be used as normal.
- Maintenance times are subject to change, extension, and/or early completion, any changes will be provided as an update on this site.
We appreciate your patience and understanding while we continue to work towards improving the quality of service for our Adventurers.