GM Notes
Dec 17, 2022, 10:51 (UTC+8)
New Benefits for all Adventurers coming Dec. 21st!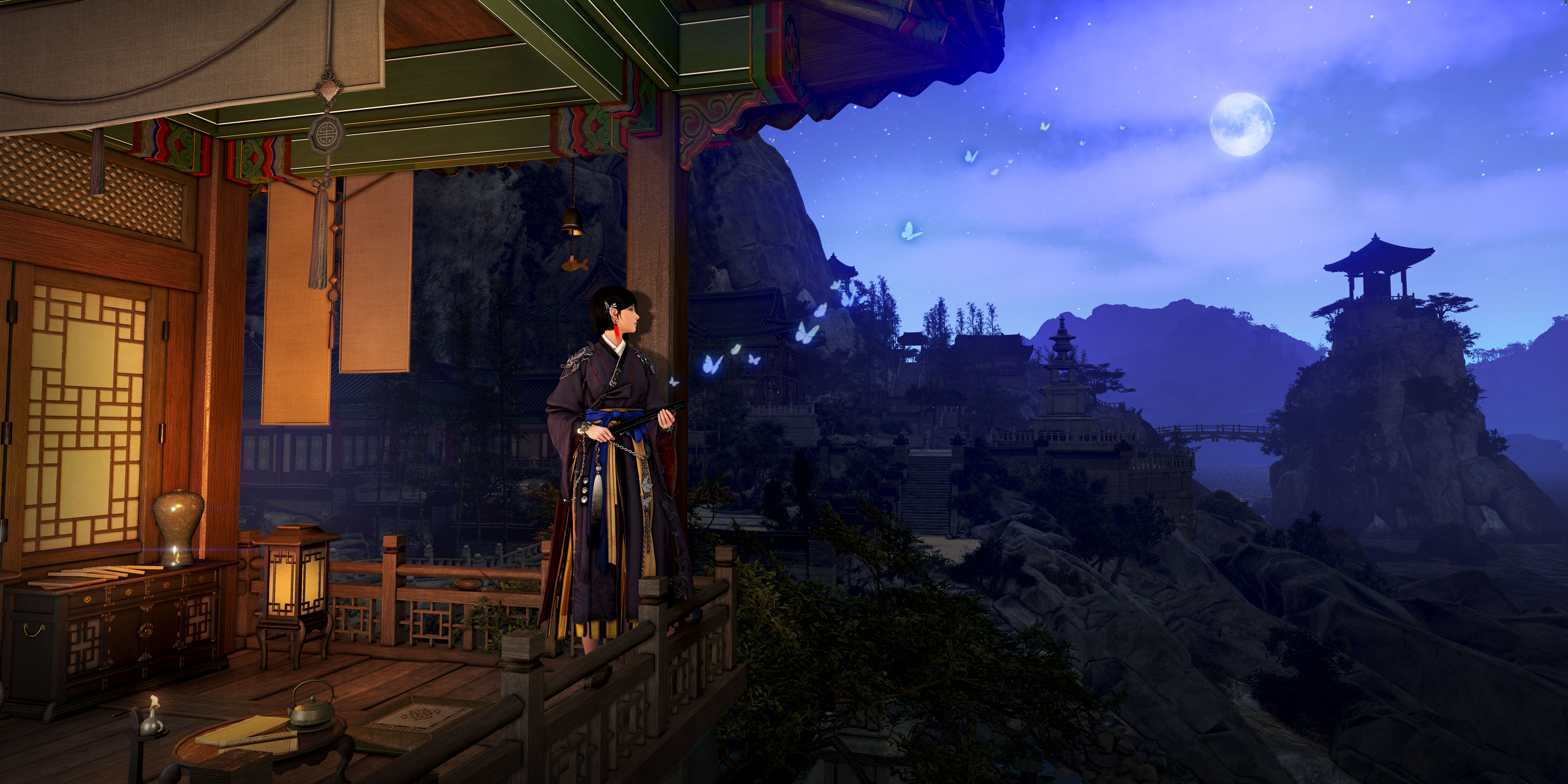 Greetings Adventurers,
First of all we would like to thank all of you for enjoying Black Desert's 25th class Woosa.
Along with the December 21st maintenance, we are happy to inform you that we are introducing additional benefits for all our Adventurers, including those returning or taking their very first steps in the world of Black Desert!
1. Get settled in your Guild!
Guilds in Black Desert allow new Adventurers to create new relations as well as receive valuable help and advice from veteran Adventurers.
With that in mind, you'll be able to obtain the following guild-exclusive attendance rewards to better help you enjoy guild life!
Day
Reward
Day 1

Awakened Spirit's Crystal Pouch
Contents : Awakened Spirit's Crystal x2
(Edited : 12/20 13:48)

Day 2

Brilliant Fairy Wings (Aloof Laila)

Day 3

Refined Magical Black Stone x200

Day 4

Tuvala Ore x300

Day 5

Time-filled Black Stone x500

Day 6

Memory Fragment Bundle

Day 7

[Event] Black Magic Crystal Pouch

Day 8

[Event] Choose Your Artisan Worker Box

Day 9

[Event] Shining Shakatu's Seal x10

Day 10

Custom Storage Box

Day 11

[Season] Finto's Juice Box (L)

Day 12

Inventory +4 Expansion Coupon

Day 13

Choose Your Shakatu Box

Day 14

[Event] Shakatu's Resplendent Box
But wait, that's not all!
All guild masters will receive additional guild funds after the maintenance on Dec. 21st.
| | |
| --- | --- |
| Guild Size | Guild Funds |
| Small | 1,500,000,000 |
| Medium | 2,500,000,000 |
| Large | 4,000,000,000 |
| Extra Large | 5,000,000,000 |
※ Guild funds will be delivered based on the guild size as of December 17th, 2022 08:00 (GMT+8).
Thank you to all Adventurers operating a guild, and we wish you a wonderful end to the year.
2. Accessory to help you grow!
We will be adding special "Cloud Accessories" to help new Adventurers at the beginning of their journey in Black Desert.
You will be able to obtain TRI: Cloud Accessory as challenge rewards just by logging into the game after the maintenance on Dec. 21st.
After that you will be able to upgrade this accessory to PEN with guaranteed enhancement by using the "Cloud Stones" obtained as daily challenge rewards.
※ PEN: Cloud Accessories have the same stats as Capotia Accessories.
TRI: Cloud Ring
Attack (AP): 15 ~ 15
Accuracy: 10
TET: Cloud Ring
Attack (AP): 16 ~ 16
Accuracy: 10
PEN: Cloud Ring
Attack (AP): 17 ~ 17
Accuracy: 10
※ You will be able to choose one of the following Cloud Accessories from the challenge rewards menu:
TRI: Cloud Ring
TRI: Cloud Earring
TRI: Cloud Belt
TRI: Cloud Necklace
※ Some item names may differ from those in this announcement at the time of release.
Cloud Accessories can be equipped by both season and regular characters,
and you will be able to exchange these accessories for regular Capotia Accessories after the end of the season.
And for those who are worried that these accessories are available only for new Adventurers, don't be. All Adventurers of Black Desert will be able to obtain these accessories.
We hope that your adventure is made even more exciting with the addition of these Cloud Accessories.