GM Notes
Aug 17, 2022, 10:00
Arena of Solare Regular Season
Arena of Solare, a matchmaking-based 3v3 PvP content with equalized gear,
has returned for its regular season with the update on Wednesday, August 17!
If you want to learn more about Arena of Solare, take a look below!
* The Arena of Solare regular season will be until the maintenance on October 12, 2022 (Wed). (Updated)
3v3 Arenas Await
In the Arena of Solare, you have exclusive "gear load outs" that allow you to play in your unique PvP-style and compete with "skill alone." Once you find a match, you'll enter one of the five available arenas.
▲ New Arena: Manshaum Forest
▲ New Arena: Cadry Ruins
▲ New Arena: Jade Starlight Forest
Certain arenas will have various objectives that offer effects such as restoring HP or buffing AP, so you'll need to plan your strategy around them.
Practice Makes Perfect
Need some time to polish your PvP skills? Then start warming up in practice mode!
▲ Select Ranked or Practice Mode
In practice mode, you can queue up by yourself or party queue with others and practice with friends or guild mates.
(Party queue for practice mode will be added in a future update!)
Otherwise, if you feel confident in your skills, you can jump right into Ranked mode!
Know Thy Self, Know Thy Enemy
▲ Click the Magnifying Glass button to find out more!
▲ You can see if they are playing Succession or Awakening, and what Skill Add-ons they are using!
Want to see what gear load out someone else is using? You can check out the gear of opponents after a match, and you can also see the Skill Add-ons and stats of each class!
Class-based Top 20 Rankings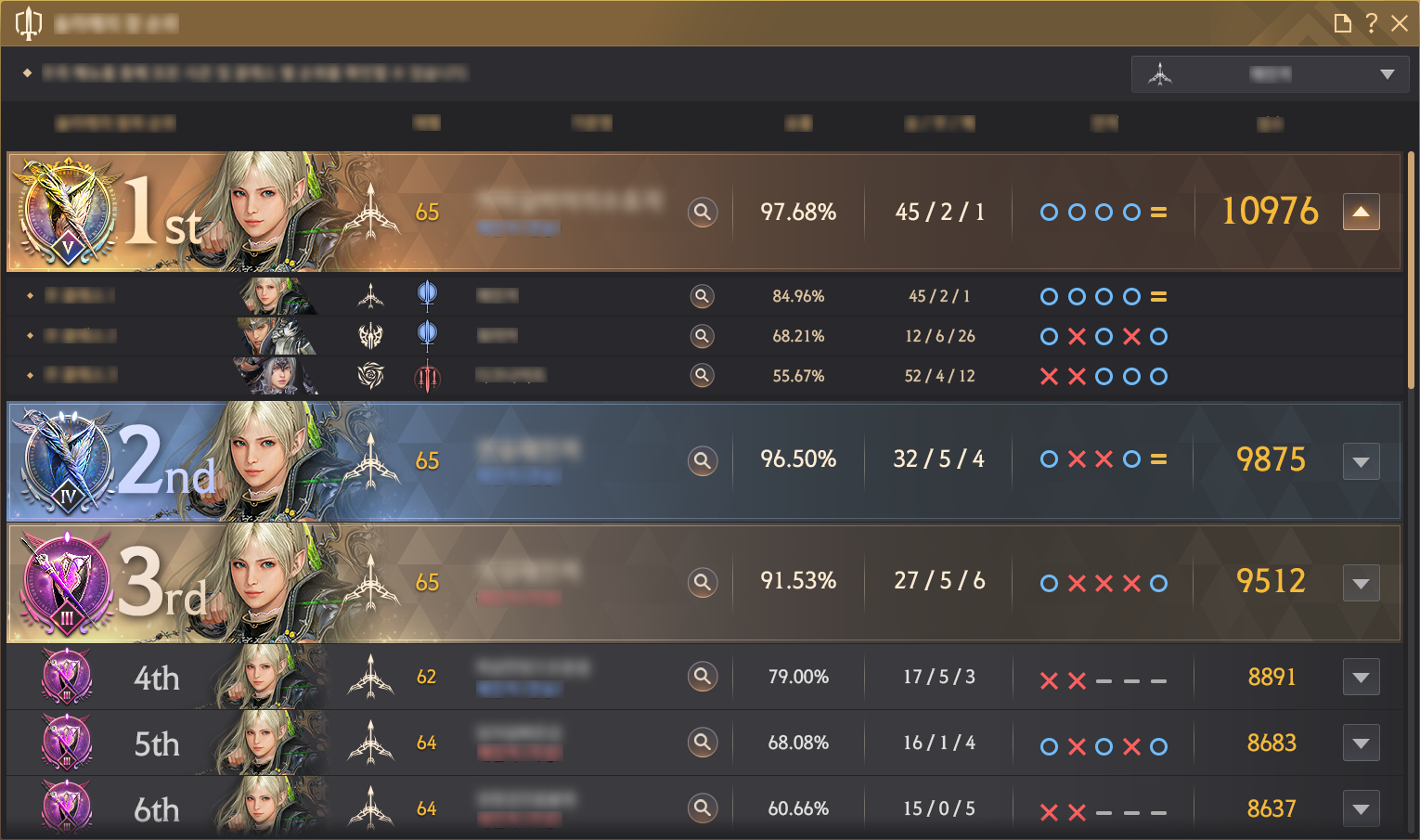 ▲ Top 20 Rankings for Each Class
With 24 classes in Black Desert, you might be wondering who are the best Adventurers playing each class. Now you can see the ranking of the top 20 Adventurers for each class and aim for the top!
[P.S. There's also an event for top 3!]

Cron Stone x300
Advice of Valks (+110)
x1
Don't let sweaty palms keep you from the weekly rewards that can let you obtain Cron Stones and Advice of Valks (+110) from the Arena of Solare!
yay =D finally , now you lack only to balance them CLASSES
should PA fix about AoS 1st before make event??
AoS:
- you must set about same rank in AoS and diferent category in level, so if drakania or mystic already join in match can be same job in team (not 2 mystic at team or drakania).
- The bug in AoS was still intact until now is kind of anoying.
- AoS still have bug Team in Match when you have same member guild, you can find match at the same time and got same team succses 1 team 1 guild.
Queue time takes 20 seconds to find a game, then we wait 5 minutes sitting afk inside the map before the game starts.... This is very boring please shorten the match-start timer.
After the September 9 update, I begin experiencing irregular load times in Arena of Solare, my character just afk in the game even if rounds has already begun. Didn't experience this before that update. Also tried reinstalling the games several times hoping to fix this issue.
This post has been deleted.
This post has been deleted.
This post has been deleted.
This post has been deleted.
This post has been deleted.